Erst
Ian Jones, Food and Drink Editor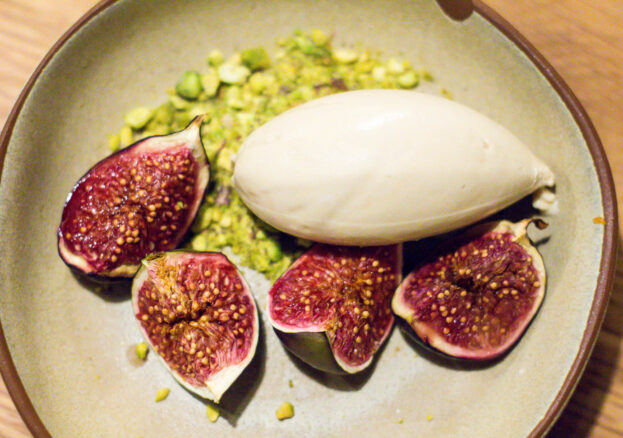 Erst is quietly becoming one of Manchester's defining restaurants. Of course, the location helps – Ancoats is arguably the cultural hotspot of the UK. Mana might have won the Michelin star, but while that's more a destination event for those with deep pockets, Erst is the true heart of Ancoats – a neighbourhood restaurant with delightfully friendly staff, affordable small plates and a wine list for everyone from the amateur drinker to true boffins.
Erst comes from the team behind the much-loved Trove bakery and looks fantastic. Big open windows, comfy seating and designed to feel welcoming and encourage conversation. It's a few streets back from Cutting Room Square, and all the better for it. Here you can avoid the hustle and bustle of Ancoats and enjoy an oasis of fine dining without the fustiness that hampers most high-end restaurants.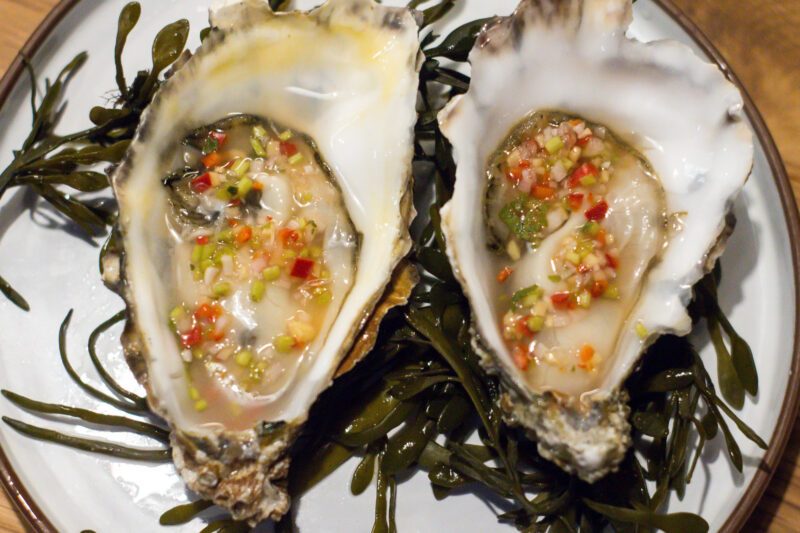 The menu consists of a tidy list of small plates, of varying sizes. We begin with an oyster each, with a light coating of nuoc cham, a Vietnamese dipping sauce. Fresh, silky smooth and with a decent kick – exactly what you want from an oyster.
I could happily sit and eat these for an eternity, reverse Sisyphus-style
Sticking with seafood, the mussels are glorious. A deep bowl, full to the brim of fresh black-shelled molluscs, mixed with a light Japanese-influenced sauce consisting of pork fat chili oil and dashi. I could happily sit and eat these for an eternity, reverse Sisyphus-style.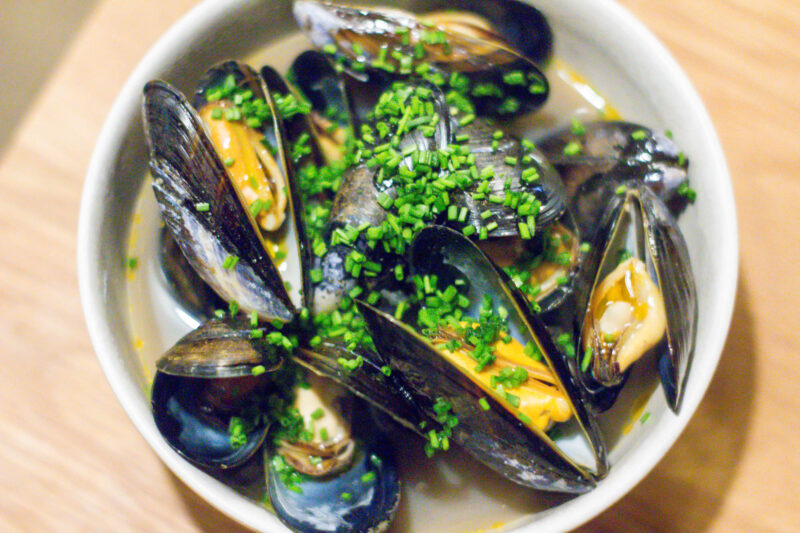 We've said this before, but the flatbread is a must. A circle of beautifully light bread with dark grill lines, scattered with parsley. It's not always on the menu, as they can prove too popular but it's always worth asking if they have a secret flatbread hidden away anywhere. Go for the whipped lardo, this is pork fat cured to within an inch of its life, butterlike consistency, a dirty, filthy, delicious butter.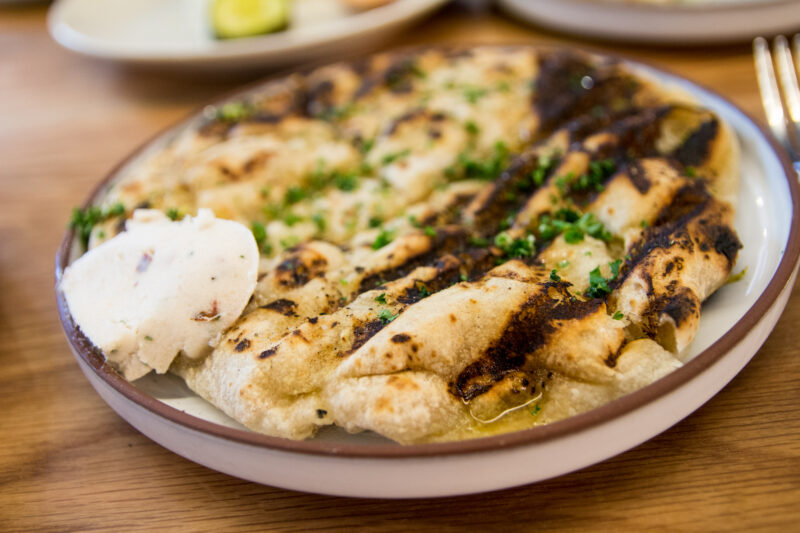 Keeping with the smaller small plates, the crispy potatoes with yeast sauce are as moreish as it gets without breaking the law. Yeast sauce might not sound wildly exciting but leave your preconceptions at home, this is a simple but full-force taste, pairing perfectly with the soft-inside, crunchy-surface crispy potatoes.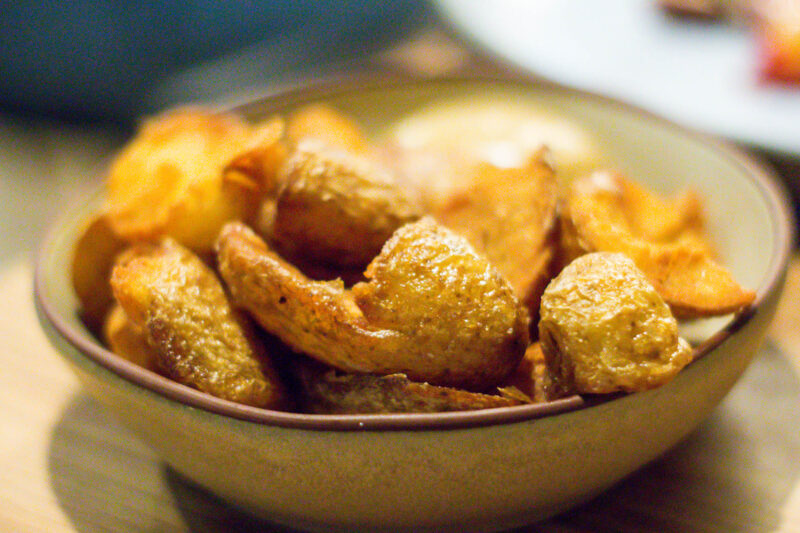 The courgette dish is a beauty. A summer-touched pile of courgette strips, sprinkled with fresh curds, plus chilli and buckwheat. It's as pleasing on the tongue as it is to the eye.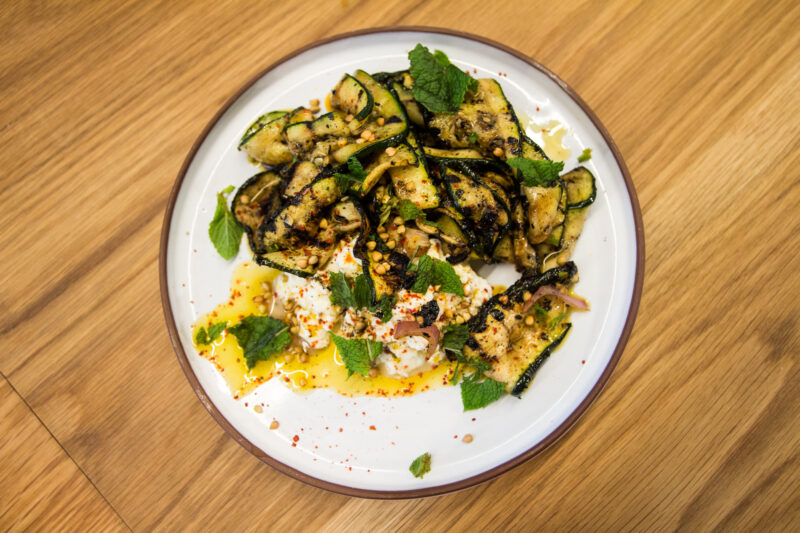 The grilled corn is another deceptively simple-sounding dish, but it's so much more than the sum of its parts (corn cob, herb butter and parmesan). Perfectly cooked, full of seasonal flavours and warmth, it's yet another winner.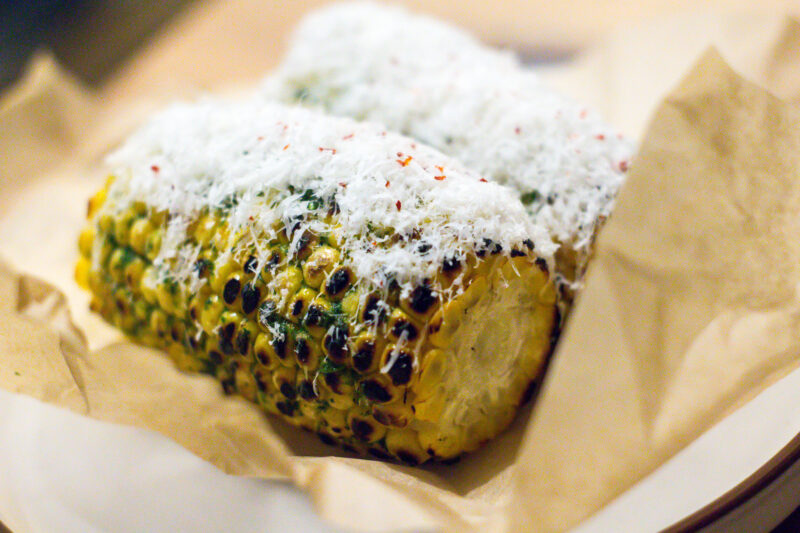 But the best dish has to be the pork collar, with plum and rosemary. Making full use of this rarely-seen cut of meat, prepared so each bite is so soft and rich it could be mistaken for duck, the plate comes with quarters of sweet plums, scattered with salty capers, making for a mouthful that bounces about from bold flavour to bold flavour, pinball-style. If we did Dishes Of The Month, this would be it. Hands down.
The desserts don't disappoint. Looking for a palate cleanser? Go for the lemon sorbet, a pile of wildly sour whiteness that borders on painful but addictive, all at the same time. Colour me confused. Somewhat prettier, and more typically 'desserty' is the baked fig with malt ice cream, lay on a bed of crunched-up pistachio nuts. A beautiful combination of not-too-sweet flavours, and a great end to a capital G great meal.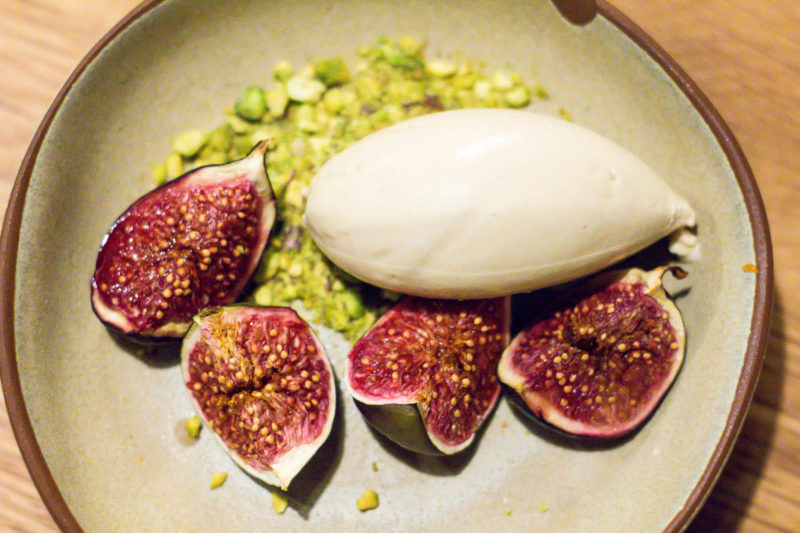 It can't be stressed enough: Erst is one of the North's standout restaurants, and if you care about the best modern food in the UK, you owe it to your tastebuds to try it. The entire menu is a treat, full of post-Nordic creations that are both simple and endlessly fascinating.