The Hip Hop Chip Shop
Ian Jones, Food and Drink Editor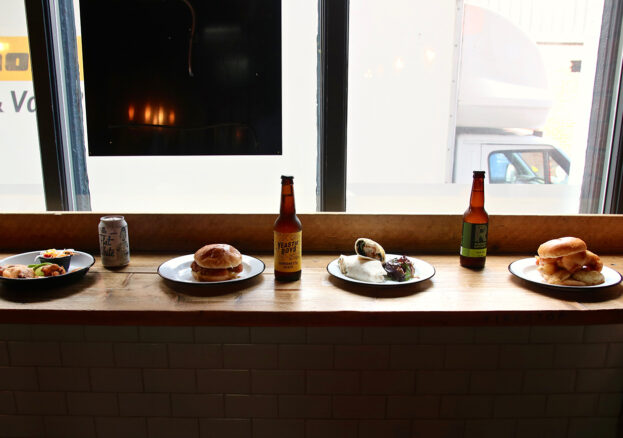 The Hip Hop Chip Shop has made something of a name for itself over the past few years. Following a nomadic existence, with short stays at Kosmonaut, Beat Street and Spinningfields markets, it has finally found its spiritual home in Ancoats. The menu consists of classic chippy meals, with a few wildcard options, all with hip hop-related names, such as the inspired 'Halloumi, Myself & I'.
The concept plays on nostalgia for those Friday night chippy teas, but brings it kicking and screaming into the 21st century. The chips are less like the faintly-soggy chips common in smalltown chip shops, and more like the ones your mum used to make – crispy, chunky and with the skin left on. Made from Maris Pipers, as all good chips should be, they're excellent, particularly when sprinkled with the homemade chilli salt. But they're arguably the least exciting thing on the menu, largely acting as a carby backdrop for some of the more out-there offerings.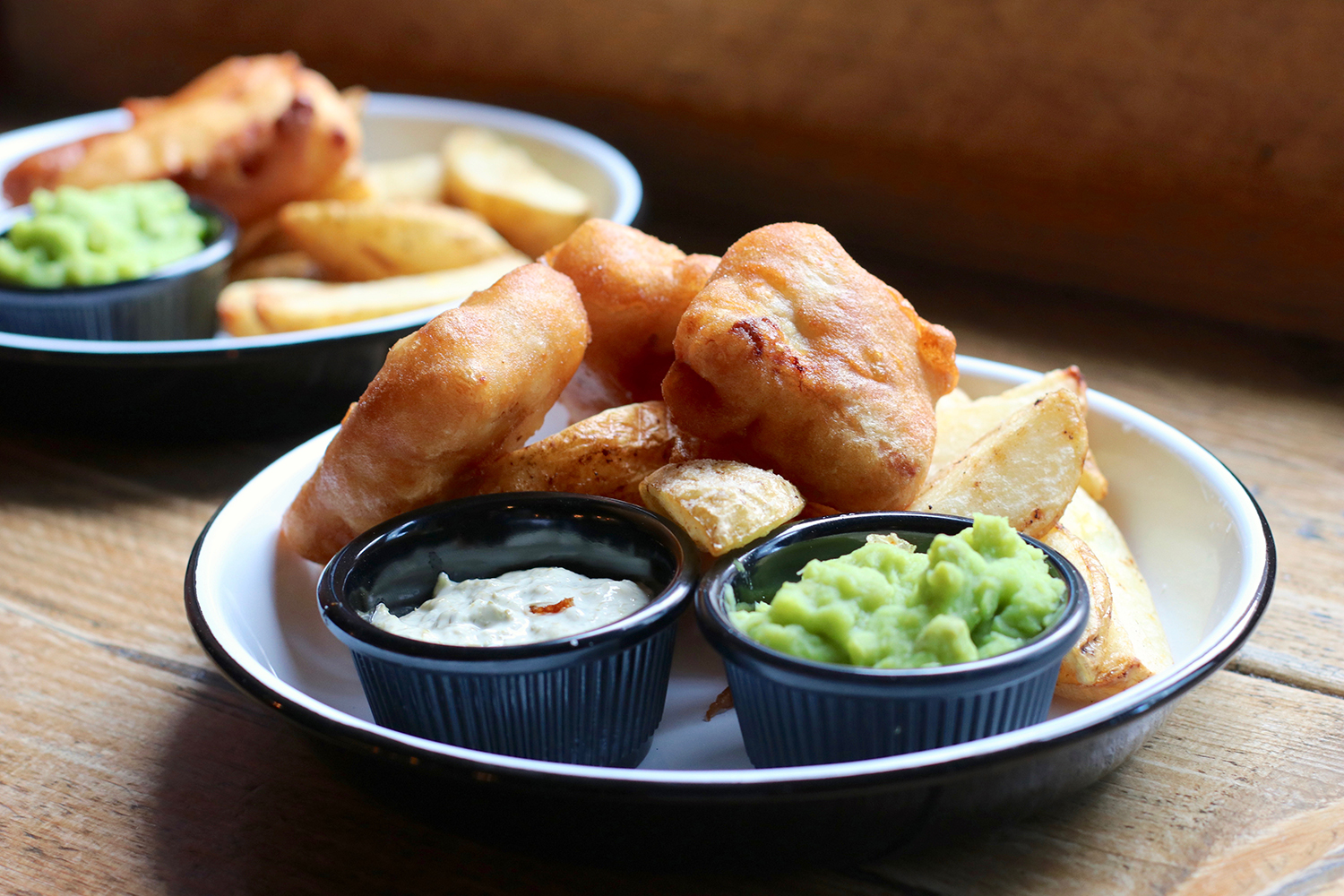 The sides, aka 'Pharcydes', are some of the most distinctive junk food in the city. Best of the bunch? It's a toss-up between the wickedly delicious chilli batter sausages wrapped in bacon – a surefire way to cut through any hangover – and the battered halloumi fingers. Despite my best efforts, the beer batter recipe remains a Colonel Sanders-style closely-held secret, other than the surprising news that it's made without eggs or dairy. The batter is the key to almost everything on the menu. It's light, crunchy and has a near-magical effect on the food it surrounds. For example, bog standard halloumi has a squeaky, crumbly texture but covered in Hip Hop Chip Shop batter it becomes soft and delicate, full of fresh milk-white flavour.
Every good Northerner knows that scallops are, in fact, lumps of deep-fried potato – think of it as a chip on steroids
Now to a more important issue. Contrary to popular belief, scallops aren't molluscs or anything to do with seafood. Every good Northerner knows that scallops are, in fact, lumps of deep-fried potato – think of it as a chip on steroids. Hip Hop Chip Shop respect the nomenclature of traditional British food, and give these potato fritters their rightful name. And they're spectacular – particularly when dunked in the soon-to-be-legendary Black Sunday Gravy. This takes a full three days to make, producing a dark, densely-flavoured sauce that complements the batter perfectly.
Obviously, this isn't light, breezy eating and is best suited for those big boozey nights out. With this in mind, you'll want to finish it off with the Gin 'N Juice sorbet. Made from mandarin sorbet and Beefeater gin, topped off with some dried citrus, this cuts through the heavy food, providing a welcome alcoholic kick. If you're craving yet more calories, go for the C.R.E.A.M. Brulée. It's another striking variation on a classic dish, the glassy caramel layer giving way to a thick, gloopy custard base that tastes note for note like the Caramac chocolate bars, wildly popular in the 1980s.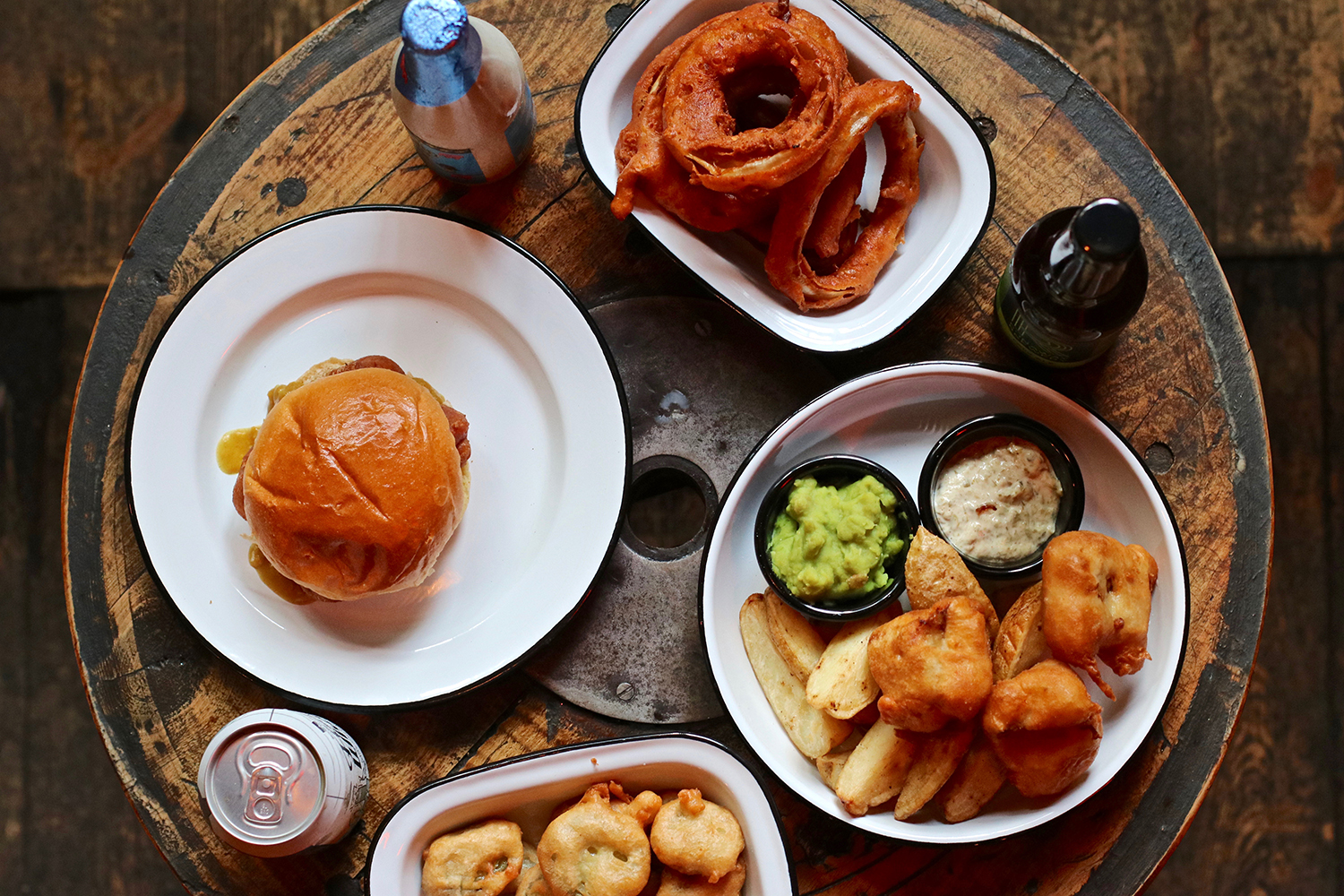 The Hip Hop Chip Shop has been one of the city's best kept secrets for a while, the only problem being where to find it. Now firmly based at one of the city's most high-profile areas, you can satisfy those throwback chippy cravings (almost) every night of the week.