Judy's Affordable Vintage Furniture Fair, Leeds
Charlotte Rowland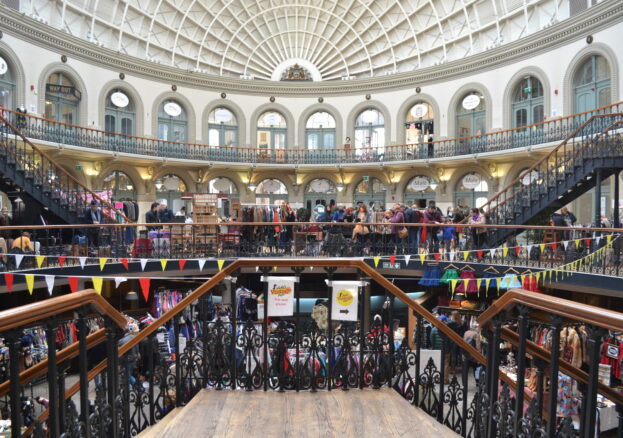 Judy's Affordable Vintage Furniture Fair, Leeds is the famed fair's take on a more niche line of product. Known for their regular fashion fairs, which see hundreds of people flock to the expansive and sometimes derelict space used to host each one, in order to grab a very good (like, really good) secondhand bargain, the organisation has expanded to include home decor, giving those in the know a chance to delve in and browse for that all-important quirky interior piece.
In a similar vein to the typical clothes fair, items are stacked bric-a-brac style, one atop the other, yet with enough space to view them assuredly, and take one out if needs be. You'll see people shifting a side table to get to the persian rug underneath it, or pulling a basket off a tabletop to get a better look at its size. It's hands-on, and you should go prepared to rummage, inspite of it being somewhat larger objects you're taking in here. It's reminiscent of large-scale, outdoor markets, where every stall holds something different, and, from far-off, a squint tells you you may see just what you're looking for up ahead. It's driven by thrill, with customers out scouting for something to fit their tamed design bill.
The notion of vintage shopping is, rightfully, kept intact, meaning you'll have to gear yourself up to rummage, in a different way, to come away with the goods. It's no bad thing, we don't think, as it means you get the full experience of vintage shopping while knowing you're in the right place if furniture and a new homely addition is what you're after. Keep an eye on dates, and get the next upcoming showcase penned in your diary.