Canto
Anne-Marie Pattenden, Food & Drink Writer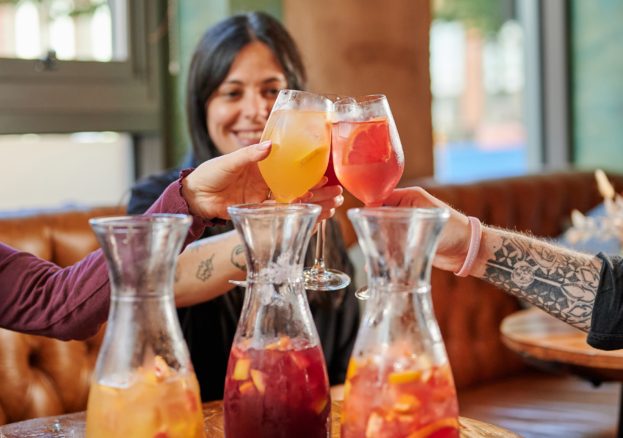 Canto 5th birthday 2023: Ancoats' favourite Mediterranean tapas bar and restaurant, Canto, is turning five – and to celebrate, the team has created an exclusive £5 Birthday Menu with all glasses of Sangria priced at £5 (available all day, every day) to enjoy alongside tapas and small plates. Canto's £5 Sangria menu is available from Thursday 28th September until Sunday 1st October. As an extra birthday treat, Canto are giving 50 lucky people free sangria – keep an eye on the Instagram page for more details.
—
Restaurant: Canto is a stalwart of Ancoats' Cutting Room Square, with an ever-growing reputation based on its inspired take on Mediterranean tapas. Spacious with a lovely ambience, varied clientele, it's an attractive dining spot brought to us by the team behind El Gato Negro and Habas.
True to the classic small plates experience, Canto likes to serve items as and when they're ready. First, braised ox cheek with parsnip purée and crunchy parsnip crisps for texture. The slow-cooked tender beef melts in the mouth, and comes covered in a dark, rich wintry sauce which contains true depth of flavour.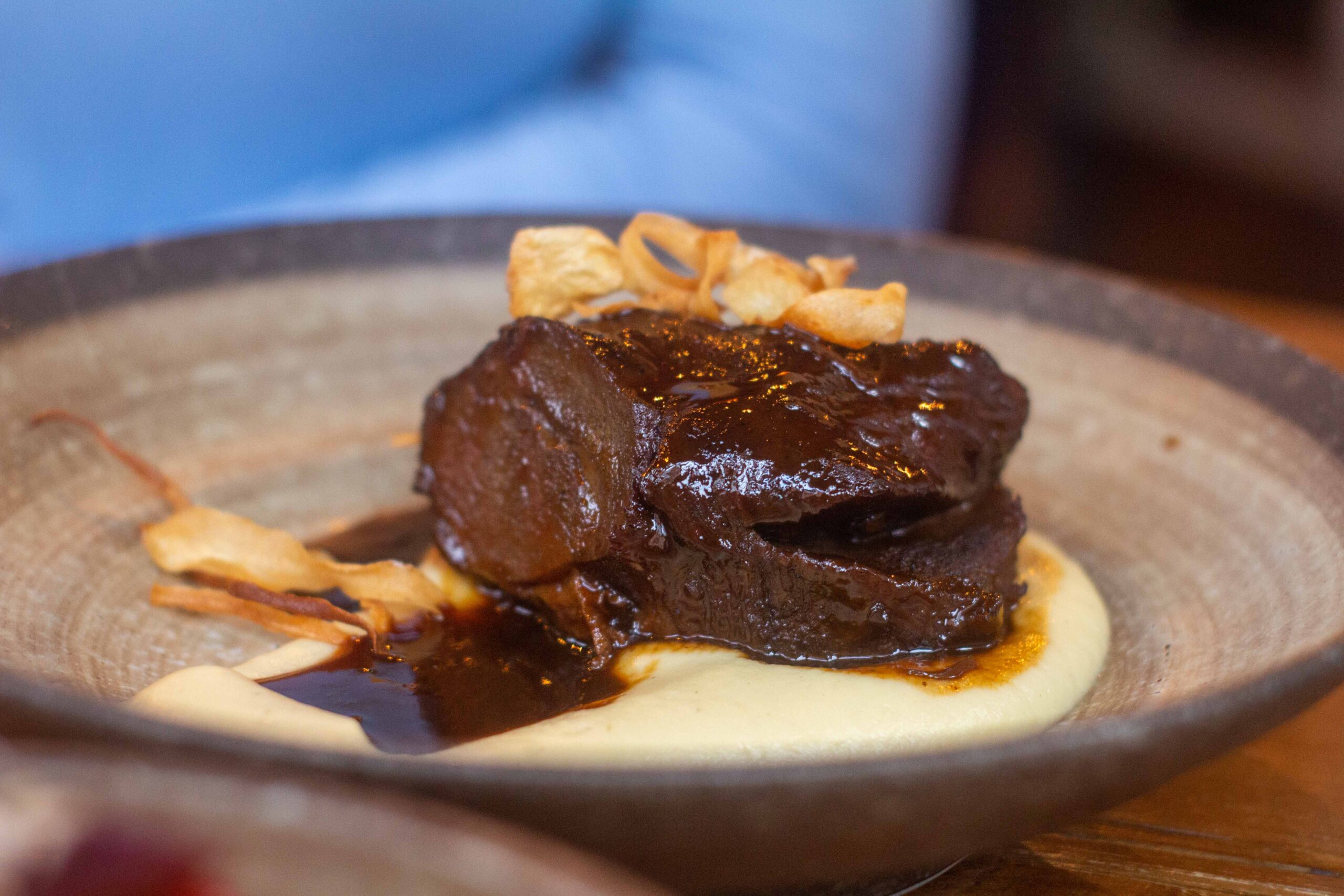 Next comes a bright, fresh vegan dish of roasted multi-coloured beetroot quarters, with ajo blanco sauce, toasted almond flakes and a bright green dill dressing and garnish. It's deceptively filling and deftly avoids the over-powering earthiness of lesser beetroot dishes.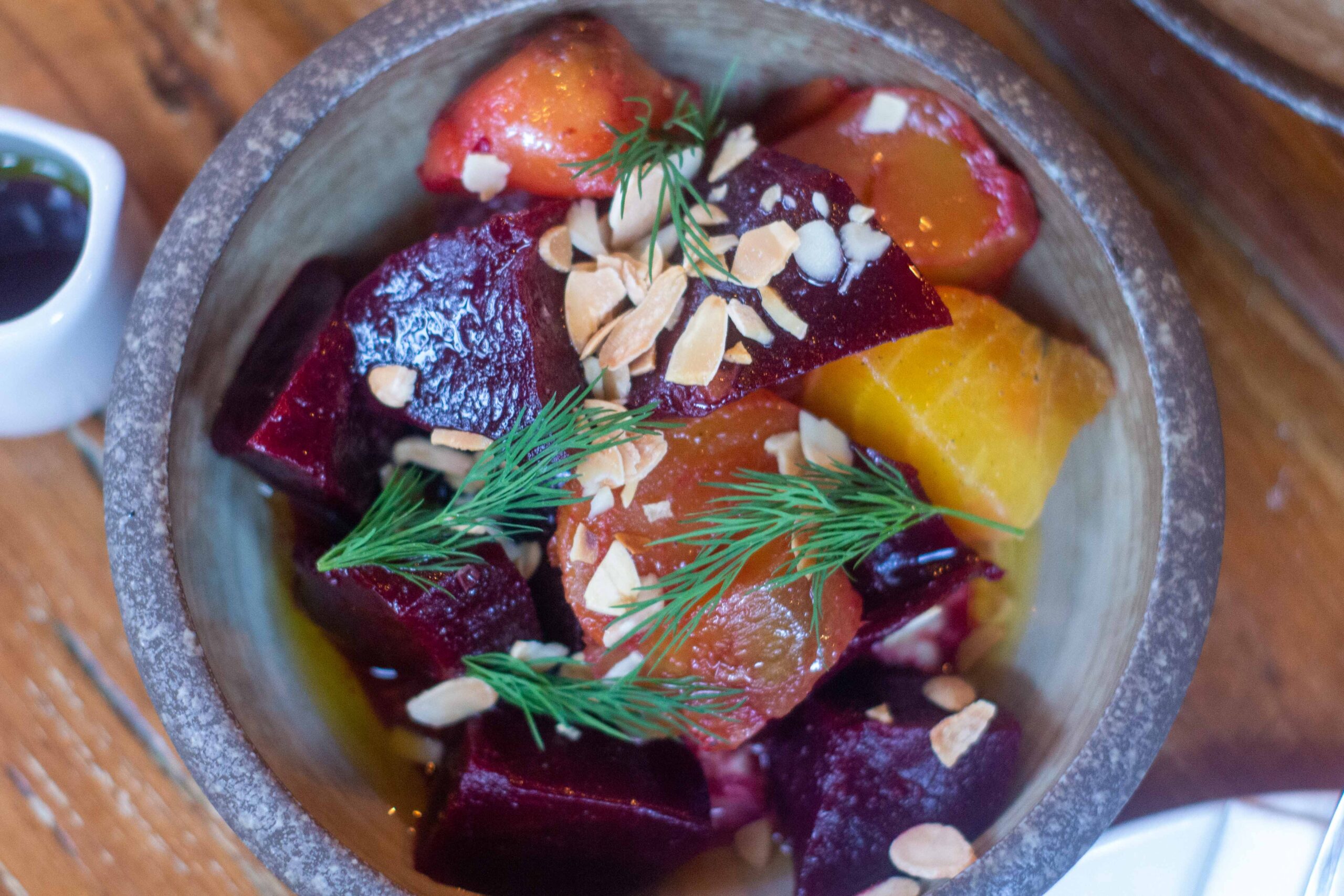 Delightfully Lovecraftian-looking octopus tentacles arrive soon afterwards, roasted in a metric ton of garlic and olive oil. The sweet, almost nutty-tasting meat rests on a bed of sliced new potatoes and capers, dotted with bright orange blobs of smoked paprika aioli. The sheer amount of garlic makes them extra delicious, but not to be trifled with on a first date.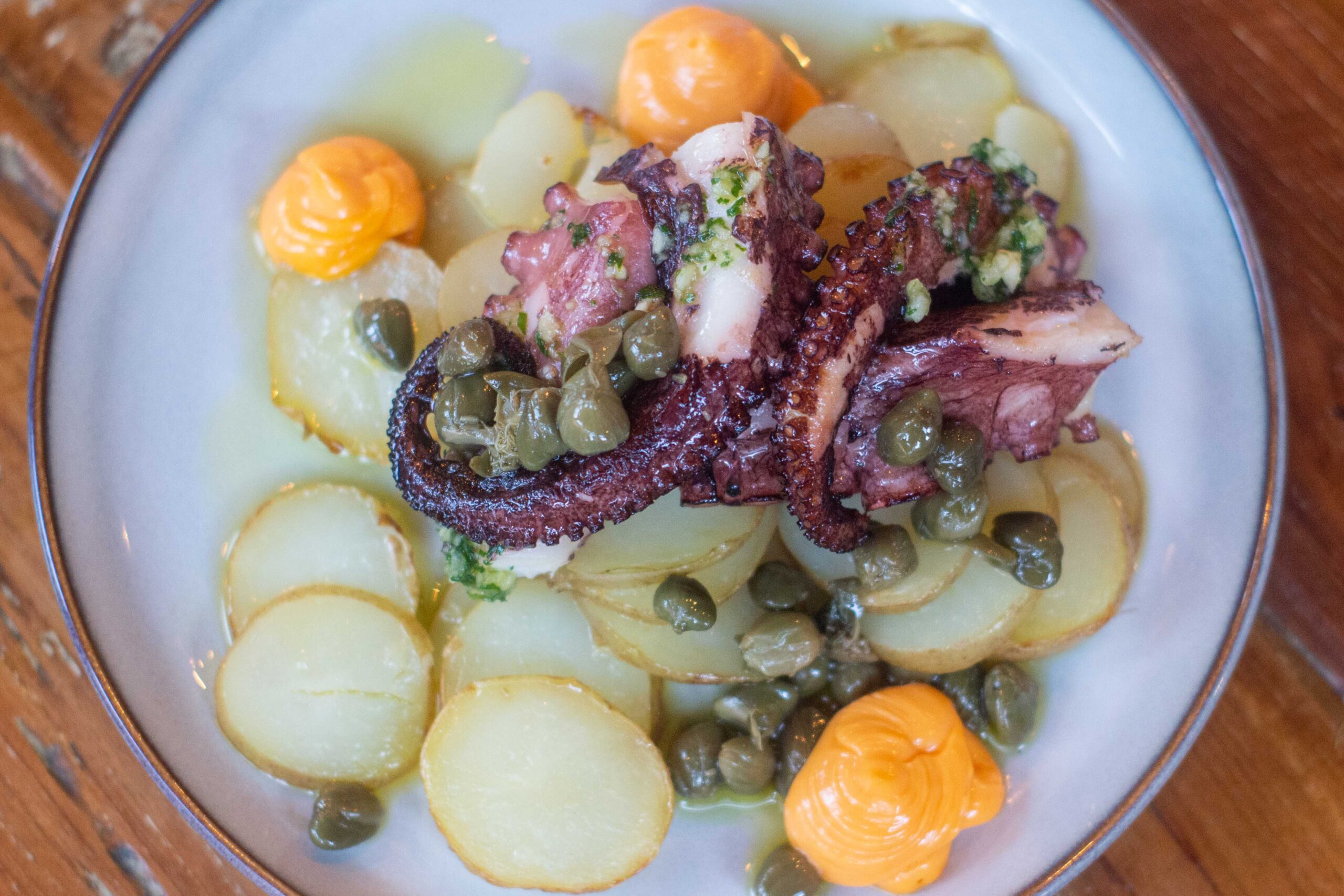 With its bright contrasting hues of orange and green, the second vegan dish of the meal wins the prize for best-looking plate. Harissa spiced butternut squash in a cavolo nero sauce – it looks and tastes fantastic, plus a generous scattering of roasted pumpkin seeds adds a welcome crunch.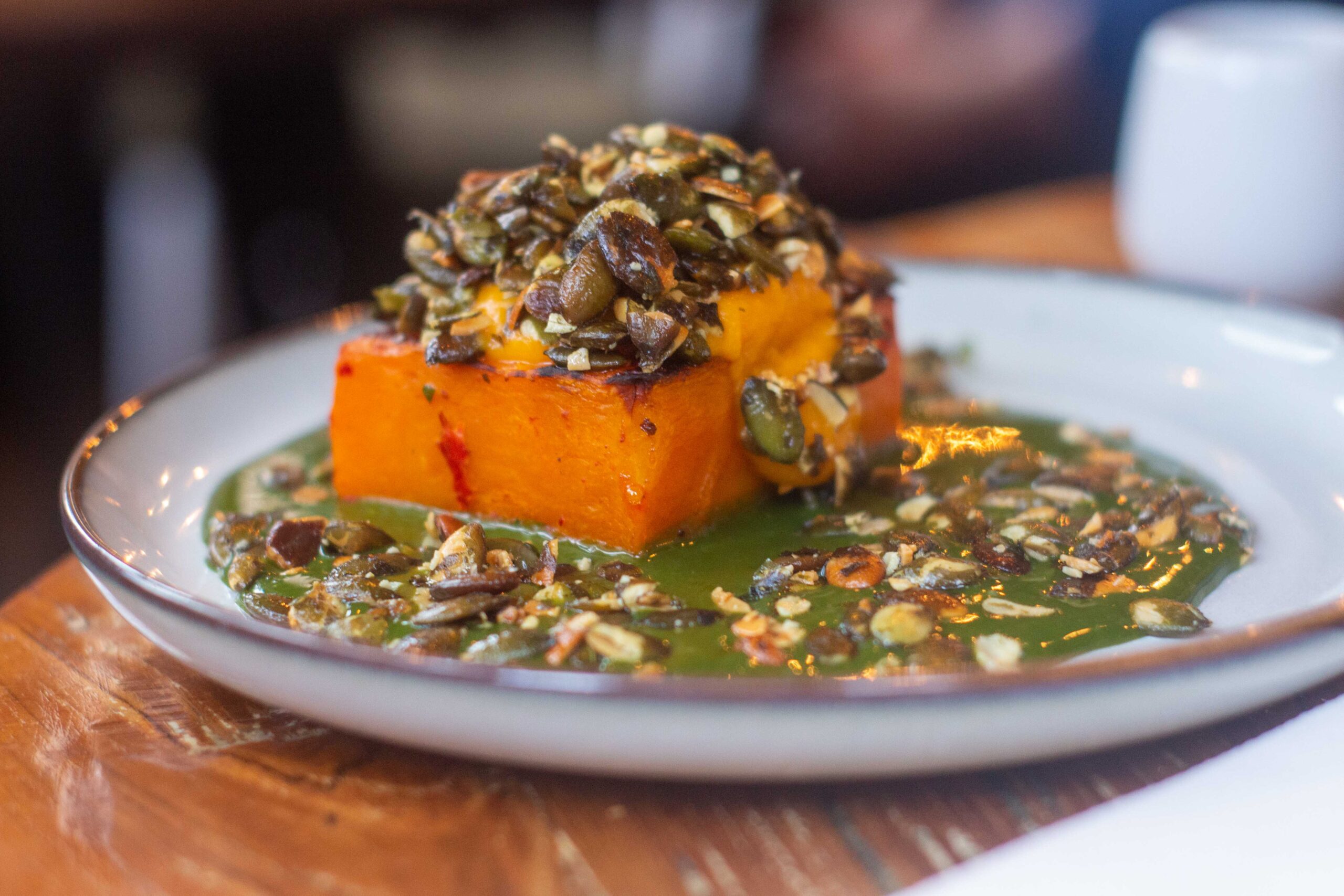 Our final meat dish is the Bifana – a super traditional street food sandwich, beloved everywhere in Portugal. A beautiful floury, crusty bread roll houses juicy braised pork and piquillo peppers, seasoned with hefty amounts of mustard.
Dessert item number one is a salted caramel flan sitting in a glossy, cherry-red port reduction. Despite its simple appearance, it's absolutely heavenly. This is the kind of dessert you order just to try even though you're already full, then end up polishing off every smooth, creamy bite because you Cannot. Stop. Eating.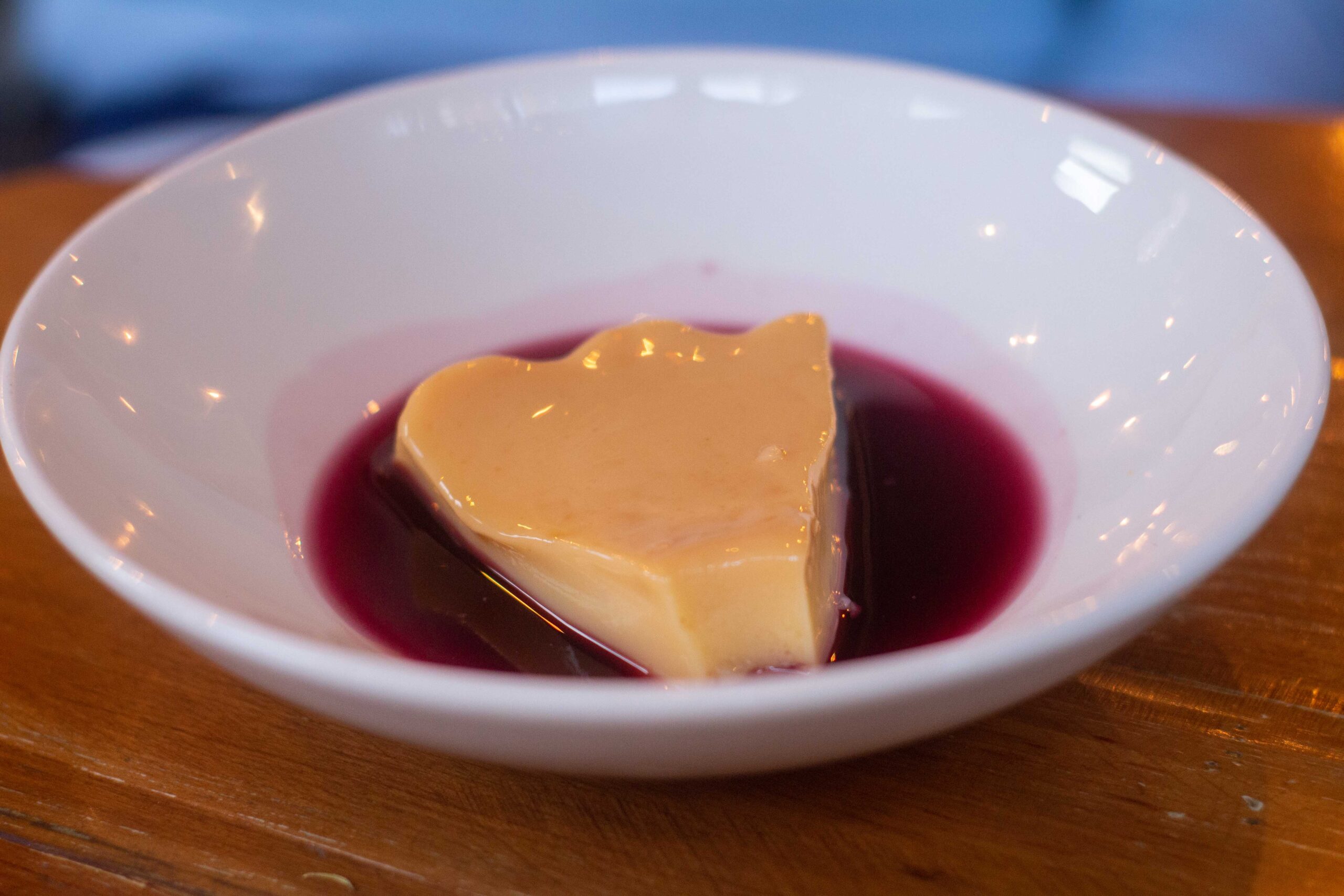 Can tart perfection be measured in decibels? Canto's handmade pastel de nata (Portuguese custard tart) says it can. Served with your choice of ice cream nestled in chocolate soil, it gets top marks just for the sound effect it makes when you cut into its perfectly crisp puff pastry. The contrast between the pastry and its cinnamon-spiced, warm, custard filling is nothing short of magnifico.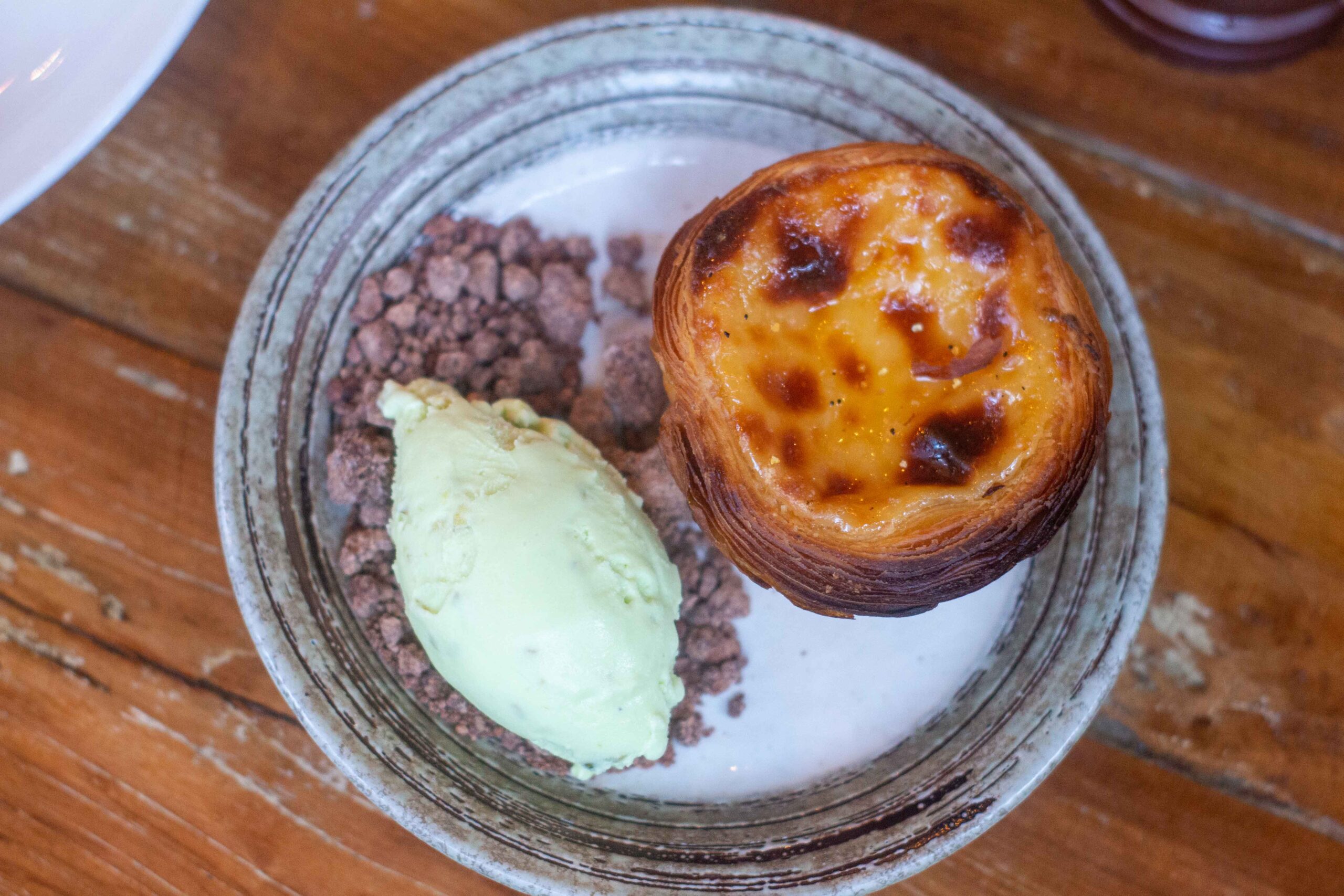 It's worth noting that Canto is now running a three small plates for £18 offer Monday-Thursday from 5pm, Friday 12-5pm for the lunchtime crowd getting ready for the weekend, and all day Sunday. You can choose from a great selection of popular dishes such as chargrilled peri peri chicken, salt cod fritters, and even desserts like the aforementioned wonderful pastel de nata. Whether you go for the offer or the full à la carte menu, it's definitely worth a visit.