Cocoa Wonderland
Kristy Stott, Theatre Editor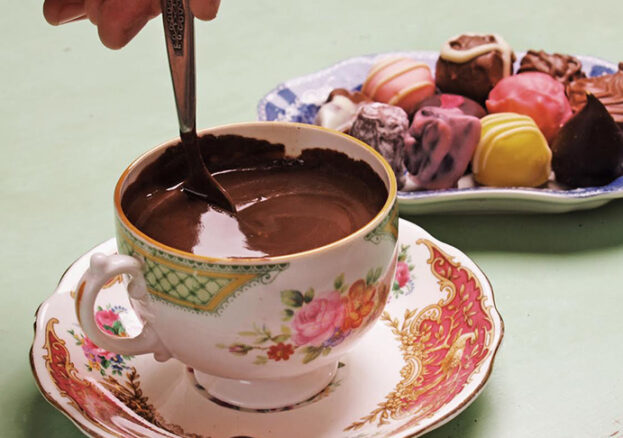 A city with its own chocolate shop is a city definitely worth visiting. We're of the belief that every city should have its own chocolate emporium – visit Sheffield and take a trip to the divine and sweetly named Cocoa Wonderland – you won't be disappointed. This little chocolate shop and cafe offers a range of delicious and delectable hand-selected chocolate delights.
Described as "a truly magical experience" by Vogue magazine, Cocoa Wonderland is a store of sugary wonder. With its own little chocolate factory, the luxury chocolates are handmade on-site. The shop's green and pink facade looks as though it could have been crafted from fondant too – step inside and you'll find jars of old-fashioned style sweets in sparkly glass jars, chocolate-dipped orange slices, Turkish delight, handmade chocolate bars and much more.
Cocoa Wonderland was founded by two friends, Kate Shepherd and Anne Ashforth in 2006, while they were studying at Sheffield Hallam University. The friends had part-time jobs serving at the confectioners on Ecclesall Road. When the owner of the shop decided to move away to the coast, Kate and Anne decided to seize the golden ticket and take over the business.
Since 2006 the two friends have fully immersed themselves in the world of chocolate. They've been to Chocolate School to learn their craft and they've spent time in the Caribbean to learn more about how cocoa beans grow and the process of making chocolate. Now, they have their own little in-store chocolate factory where they temper, mix, blend and make their very own luxury confectionery.
As well as being a scrumptious chocolate shop and cafe, we love that Cocoa Wonderland also offers regular events too. Be sure to check out their monthly book club, knitting club and chocolate-making workshops.