Record Collector Sheffield
Kristy Stott, Theatre Editor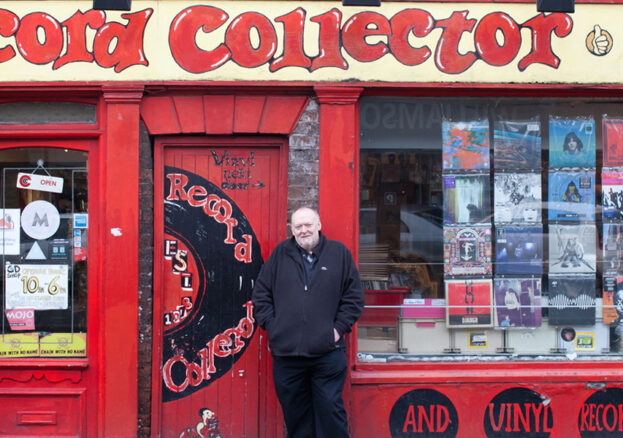 Situated in the Broomhill area of Sheffield, Record Collector is the largest independent vinyl and CD store in South Yorkshire. The store stocks over 50,000 vinyl records – new and second-hand – alongside 25,000 CDs, making it a one-stop-shop for music lovers in the North.
Record Collector has been trading for over 40 years and offers the largest selection of vinyl and CDs in the region, as well as the latest releases by local bands. So whether you're a casual pop fan or music aficionado and collector of rarities – there's plenty to appreciate here.
Part of Sheffield's rich musical heritage, Record Collector was established in 1978 by local legend Barry Everard, and has welcomed many musical greats through its doors over the years. The shop opened its doors in a small early-Victorian parade of shops in 1978, before expanding into the shop next door in the 80s in order to accommodate the growing demand for CDs. Still occupying the same space, Record Collector has been a huge part of the city's music scene ever since.
Featuring in numerous lists of the best Independent Record Stores, publications, films, documentaries and interviews – Record Collector is somewhat of a Sheffield institution and national treasure. Both Jarvis Cocker and Def Leppard's Joe Elliott have sung its praises and hundreds of people line up outside the shop on Record Store Day every April.
This beloved hand-painted red and yellow fronted shop; with healthily stacked shelves, selling every genre you can think of, is a firm cornerstone in Sheffield's cultural scene.