Sculpture Baby: Hidden Forest at Yorkshire Sculpture Park
Shekina Rose, Families Editor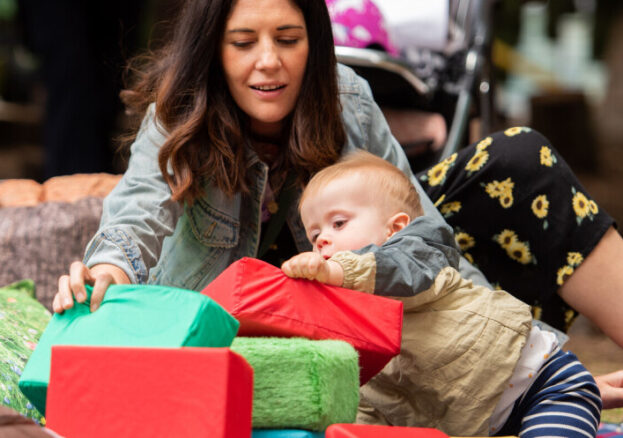 Enjoy creative moments in the peaceful Hidden Forest with your little one at Sculpture Baby: Hidden Forest at the Yorkshire Sculpture Park this summer, in a calm, outdoor sensory session inspired by nature, suitable for the tiniest tots to bigger babies up to 13 months old. Babies will explore and adapt to the outdoors alongside other little people, so this is a great way for your child to learn and develop while also presenting a great opportunity for you to make friends with other parents / carers.
As well as having guided fun at the session, there are a number of other things to do at the Yorkshire Sculpture Park to keep your baby happy. Walk around the grassy hills and see the art while baby sleeps. Lay out a picnic blanket and have a picnic while baby plays on the blanket, or let your baby delight as they watch the splashing of the water fountain. Other baby-friendly facilities include baby changing facilities, highchairs and buggy-friendly paths. There is also a dedicated family space in the Living Room located in the main Visitor Centre, where you can sit down, rest, feed your baby, and gather your thoughts. Breast-feeding is welcome.
There are so many other things for the older kids and teenagers to do at the Yorkshire Sculpture Park too, from art sessions, to nature hunts and interactive activity baskets. Find out more on the Yorkshire Sculpture Park's website.
The last remaining Sculpture Baby: Hidden Forest session that still has availability is on 16 August. The session will be outdoor whatever the weather – so dress appropriately!
Babies and their grown ups each need to book a ticket, we recommend you do so soon to avoid missing out.