Sheffield Botanical Gardens
Creative Tourist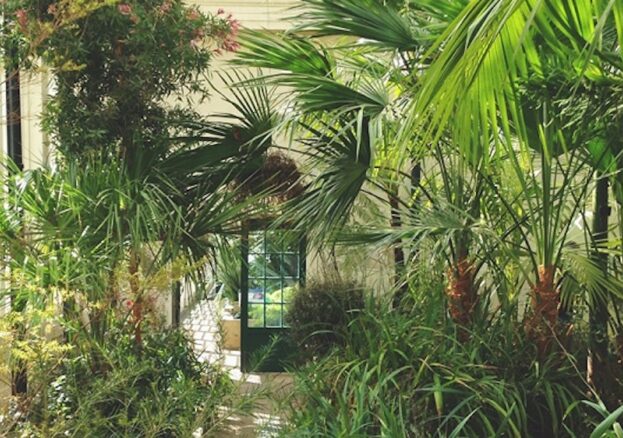 Sheffield Botanical Gardens boasts a bear pit (yes, really), a huge, glass-roofed pavilion and acres of peaceful space.
Parks and gardens were, in the 19th century, considered the "lungs of the city". To industrialised places, they were vital organs that allowed their inhabitants a chance to draw in a breath less tainted by factory fog. In Sheffield, while the metalwork valleys by the rivers Don and Sheaf grew increasingly blackened and crowded, spaces like the Botanical Gardens became much-appreciated vistas of green.
Colour and open space were so lacking in Sheffield that, in 1833, a group of local residents took it upon themselves to raise funds for the development of a botanical garden. They soon secured a site: a patch of farmland owned by the Wilsons, a local snuff family who continue to operate at nearby Sharrow Mills. And for its design – they called on Robert Marnock, the head gardener at Wakefield's Bretton Hall (now Yorkshire Sculpture Park).
Hidden away is a stone bear pit; a friendly-looking bronze bear stands where two real ones lived.
Enter through the gatehouse today and you'll see the Gardens very much as Marnock did in his original vision: neat and pretty. The main lawn and rose garden have been restored to reflect Marnock's leanings toward the Gardenesque, a style that favoured exoticism and symmetry, in which each plant, tree and shrub was placed so as to optimise its aesthetic impact. And with thirteen garden areas now covering nineteen acres, there's plenty to explore besides. Like the secluded spot to the northeast, ideal for leaning back against a trunk with a book, or the lower lawns that – too sloping for ball games – invite you to spread out on picnic blankets with friends.
For all the beauty of the landscape, though, it's the historical structures dotted around Sheffield's Botanical Gardens that really make the place remarkable – and that gives it its listed status. The 90-metre-long glass-roofed pavilion is a thing of beauty on the outside, while on the inside it takes visitors globetrotting through temperate plants from far-flung regions ("the world in one place, outside is inside the palace of glass", as part of the Gardens' riddle trail puts it). Meanwhile, in another corner of the Gardens – overlooked by trees and hidden to the extent that many leave without even knowing it's there – is a stone bear pit; a friendly-looking bronze bear stands where two real ones lived until a quite inevitable accident in the 1870s.
Like many of Sheffield's parks and green spaces, the Botanical Gardens are fascinating and lasting by-products of the city's industrial past. And though we may breathe far more easily these days, an afternoon spent there continues to have something calming and restorative to it.