Working from HOME at HOME
Sarah-Clare Conlon, Literature Editor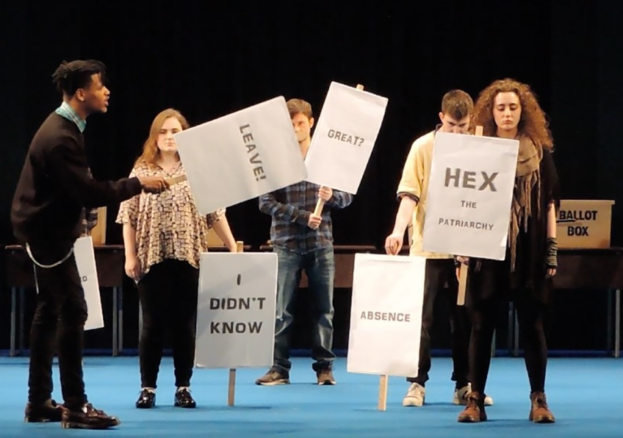 In HOME's first live theatre experience since lockdown, HOME's resident performance poetry company Young Identity launch their brand-new poetry collection with a retrospective of the work they have produced over the first five years of HOME.
Under the guidance of Shirley May, Young Identity have a long history of delivering dynamic poetry and spoken word workshops and performances for young people at HOME, Contact and at events across Manchester – and even across the globe.
At this one-off special event, they will launch their new book of poetry with performances from members of the group. The book showcases Young Identity's creative responses to work performed at HOME across all three of the artforms showcased at the centre. The poets have been on an exploration of discovery into the universe of the artists that exhibit their work at HOME, reacting to over five years of films, visual arts exhibitions and theatre productions. Some of the resulting poetry has been aired at Push Festivals 2018 and 2019, and the group also created Imprint for Young Identity's hatched at HOME projects.
"This new poetry collection comes from the heart of HOME, from the work seen in the building, and from the hearts of some of the finest emceeing poets in Manchester."