Vona Groarke, John McAuliffe & Victoria Kennefick at Manchester Literature Festival
Sarah-Clare Conlon, Literature Editor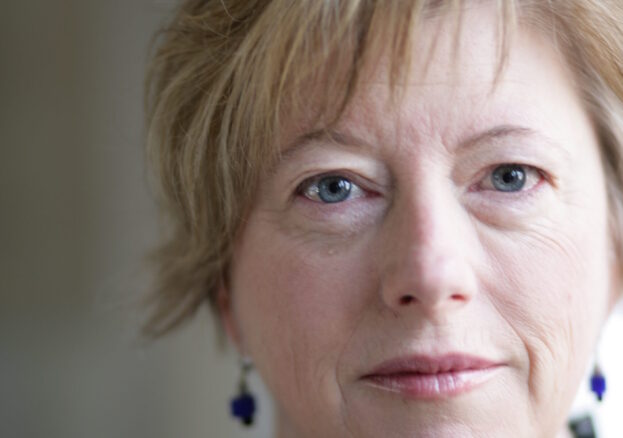 In this closing event of Manchester Literature Festival Live, three superb Irish poets – Vona Groarke, Victoria Kennefick and John McAuliffe – are coming together to showcase their latest collections.
Yes, Manchester Literature Festival is back, running from 9 to 17 October in person in regular festival venues and then online from 1 to 14 November. You can expect special in conversation events with leading novelists, non-fiction writers, musicians and activists alongside poetry showcases, exciting new commissions and events for young families – check out the MLF website for details of the full programme, both IRL (with reduced capacity audiences, so be sure to book in advance) and via Vimeo.
Yes, Manchester Literature Festival is back, running from 9 to 17 October in person in regular festival venues and then online from 1 to 14 November.
Presented in partnership with Centre for New Writing and Creative Manchester, this showcase of Irish writing is bound to offer up some varied voices.
Centre for New Writing at the University of Manchester lecturer Vona Groarke has published eleven books with Ireland's leading publisher The Gallery Press, including eight original poetry collections. A Cullman Fellow at the New York Public Library 2018-19, former editor of Poetry Ireland Review and selector for the Poetry Book Society, when not in the Rainy City, she lives in south County Sligo, in the west of Ireland. In her latest book, Link: Poet and World, the world is personified, entering a conversation with the narrator, Irish, about what it is to be human and survive, particularly during a pandemic. The Gallery Press says: "Link: Poet and World explores the give-and-take between the contemporary lyric and our strangely troubled times. Twenty-six poems and their answering prose pieces consider how the news frames a poem, telling its home truths. Spiky, tender and funny, Link: Poet and World offers a new kind of poetry book…"
Victoria Kennefick is a poet, writer and teacher based in County Kerry, whose 2015 pamphlet White Whale (Southword Editions) won the Munster Literature Centre Fool For Poetry Chapbook Competition and a Saboteur Award for Best Poetry Pamphlet and whose debut collection, Eat or We Both Starve, came out with Manchester's Carcanet Press last year. Described as "daring" and "brilliantly inventive", Eat or We Both Starve explores women's hunger, whether for food, acknowledgement or love, and draws a line between past and present. Her work also features in the Carcanet New Poetries VIII anthology, as well as journals including PN Review, Poetry, The Poetry Review, Poetry Ireland Review, The Irish Times, Ambit, bath magg, Banshee and The Stinging Fly.
Originally from Listowell in County Kerry, John McAuliffe now lives in Manchester, where he co-directs the University of Manchester's Centre for New Writing and is Professor of Poetry. He is also currently associate editor and publisher at Carcanet Press. In 2000 he won the RTE Poet of the Future Award and, in 2002, the Sean Dunne National Poetry Award, and he has published five collections with The Gallery Press: A Better Life (2002), which was shortlisted for a Forward Prize, Next Door, Of All Places (a Poetry Book Society Recommendation), The Way In and The Kabul Olympics, published in April 2020. Selected Poems is just out, and celebrates 20 years' work considering the domestic, family life, day-to-day living, football and friendships filtered through his unique perspective.