Top Secret: From ciphers to cyber security at the Science and Industry Museum, Manchester
Sara Jaspan, Exhibitions Editor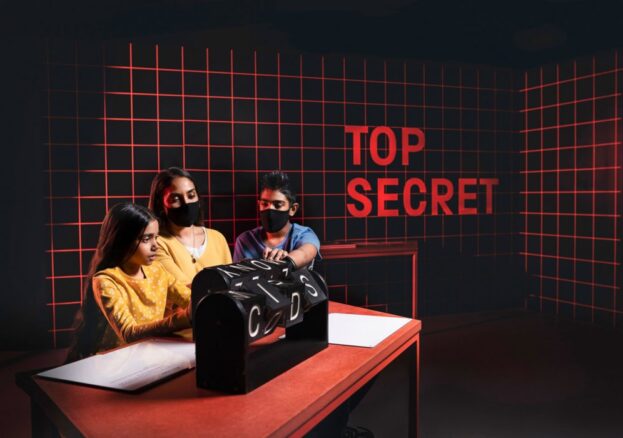 For its reopening show, the Science and Industry Museum is preparing to break out of lockdown with a major exhibition dedicated to the story of secret intelligence communications and national security in Britain over the last 100 years – told in over 100 objects. Curated in partnership with expert advisors from GCHQ (which recently opened an office in Manchester), and presented in the museum's brand-new gallery space, Top Secret: From ciphers to cyber security will span everything from the cipher machines used during the Second World War, and Alan Turing's role in cracking the German Enigma and Lorenz cipher systems at Bletchley Park, to the work being carried out to protect against cyberattacks and terrorism threats today.
The exhibition promises to reveal some of the previously hidden histories of the UK's intelligence community using hand-written documents, declassified files and artefacts from GCHQ's historic collections. It will also feature first-hand accounts and interviews with some of the people carrying out top secret work to defend against terrorist attacks and serious crime in the 21st century. These stories will be accompanied by a range of intriguing curios. Look out for an encryption key used by Her Majesty the Queen, and the 5-UCO (one of the first electronic and fully unbreakable cipher machines – which will be shown for the first time in public), as well as more recent examples, including a computer infected with the WannaCry ransomware (which, in 2017, affected thousands of people and organisations including the NHS), and the remains of the crushed hard drive alleged to contain top secret information which was given by Edward Snowden to the Guardian in 2013.
Whilst unearthing stories of the past, Top Secret also aims to inspire a new generation of code-breakers, and the exhibition will be dotted throughout with a series of interactive puzzles offering a chance for enthusiasts of all ages to put their deciphering skills to the test.
At a time when the issue of national security and surveillance is a source of ever-growing concern, Top Secret: From ciphers to cyber security should, if nothing else, be an eye-opening encounter.