This Bright Field at The Lowry
Polly Checkland Harding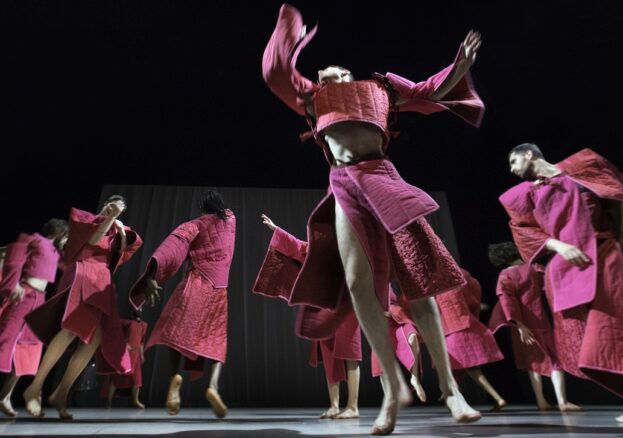 In the five years since Brighton-based choreographer and dancer Theo Clinkard launched his own dance company, he has premiered 25 original works, including two international commissions. Building on his reputation for affecting, visually arresting pieces is This Bright Field, a new work in two parts that comes to The Lowry at the end of October. Opening with a sequence of movement that redefines the audience's relationship with the dancers, This Bright Field crescendos towards a full-scale, cinematic climax at its finish.
Part one of the piece brings the audience onto the stage itself, for a fifteen-minute, intimate encounter with the company of 12 dancers, who manipulate moving screens to create and collapse space in a continuous flow of bodies and temporary corridors and rooms. Engineering the viewer's field of vision to allow for private exchanges, part one redefines the audience's connection with the dancers in a way that fully resonates when the performance transitions back to choreography across the width of the stage, watched from the auditorium, for part two.
Here, individual dancers will appear familiar as they perform in bold costumes to live music by award-winning composer James Keane. A piece full of shifting, mercurial ideas, This Bright Field has a confluence between the roles of observer and observed at its heart.