Opera North: The Rite of Spring and Gianni Schicchi at The Lowry
Johnny James, Managing Editor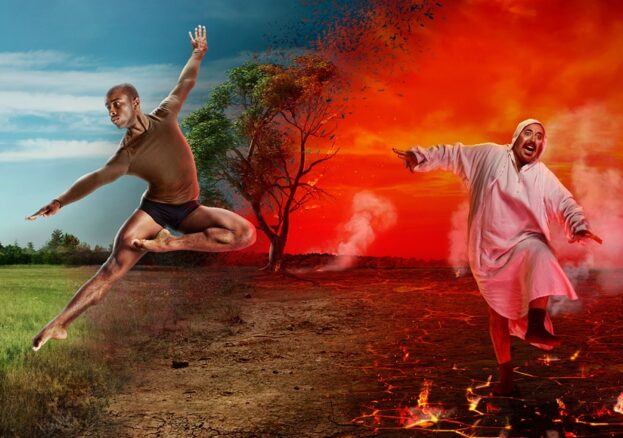 In the first ever collaboration between Opera North and Leeds-based contemporary dance company Phoenix Dance Theatre, a bold re-imagination of The Rite of Spring will be paired with Puccini's wicked operatic comedy, Gianni Schicchi.
Few works have evoked such controversy as Stravinsky's ground-breaking ballet, The Rite of Spring, whose 1913 premiere ended in an all-out riot. Utterly disregarding convention, Stravinsky's music and Nijinsky's choreography was a total scandal, eliciting just the reaction that the composer had hoped for. Little did the audience at the time know, the work would go on to revolutionise 20th century music and dance.
Aiming to shock with his own version of the work, Haitan-born choreographer Jeanguy Saintus re-imagines The Rite of Spring in a way that depicts the crushing power of nature, the relentless growth of capitalism and technology, and the inevitable fate of the sacrificial victim. The original modernist score will sit at the heart of all this, with the full force of the Orchestra of Opera North performing Stravinsky's angular, dissonant and unpredictable music.
Next up will be Puccini's short opera Gianni Schicchi, directed by Christopher Alden. Originally part of Il Trittico, a collection of three one-act operas, it's a sparkling commedia dell'arte' about a dying rich man and his scheming relatives. Gathering around the death-bed of Buoso, each of his family members lays claim to a chunk of his fortune, before questionably seeking the help of local conman Gianni Schicchi, who has a cunning plan of his own.
Amongst the farce lies some of Puccini's sweetest music, including one of his best-loved arias, O! Mio Babbino Caro. Richard Burkhard returns to Opera North to sing the title role with a supporting cast that includes Tereza Gevorgyan as Lauretta, Diego Silva as Rinuccio and Leah-Marian Jones as Zita. Internationally-renowned Scottish conductor Garry Walker takes on conducting duties for both works.
Offering two very different reflections on the decline of the old order and the beginning of the new, this exciting double bill is a must see at The Lowry.