The Poetry Exchange at Central Library
Sarah-Clare Conlon, Literature Editor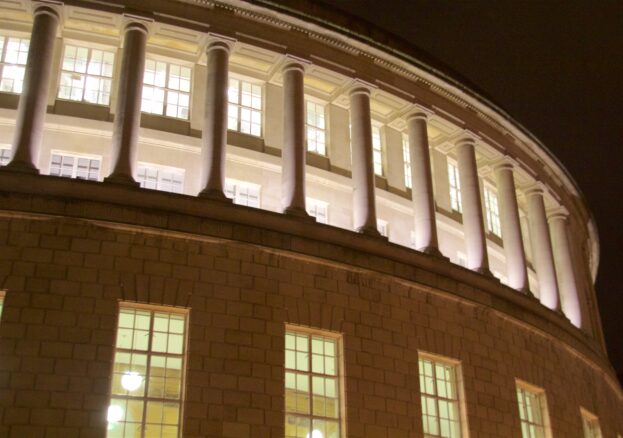 Is there a poem that has been a friend to you? If so, you are invited to book a one-to-one slot with The Poetry Exchange team to come and explore it further, in celebration of International Mother Language Day. The conversation will take place in a quiet corner of Manchester Central Library, over a cup of tea, with two members of The Poetry Exchange team. Together, you'll explore your chosen poem and the ways it has been a friend to you in your life. In exchange, you'll receive a gift: a special recording of your chosen poem, inspired by the conversation.
You are welcome to bring along a poem written in any language, preferably with an accompanying English translation. The conversation will be held in English but an interpreter can be arranged on request. Alternatively, you are very welcome to bring along a friend or family member to act as an interpreter for you, as part of the conversation. Please note: you are invited to explore a poem that you have read or encountered, rather than written, since it is the connection between a reader and the words of another that will be explored through The Poetry Exchange.
Exchanges last 45 minutes and take place on an individual basis at the following times: 09.30am; 10.45am; 12 noon; 1.30pm (Friday only); 2.45pm (Saturday only), and 4pm. Email sally@thepoetryexchange.co.uk or call 07598 596885 to book your place. The Poetry Exchange is a free event, in association with Manchester Poetry Library, Manchester Libraries and UNESCO Manchester City of Literature.