The going towards at Site Gallery
Katie Evans, Exhibitions Editor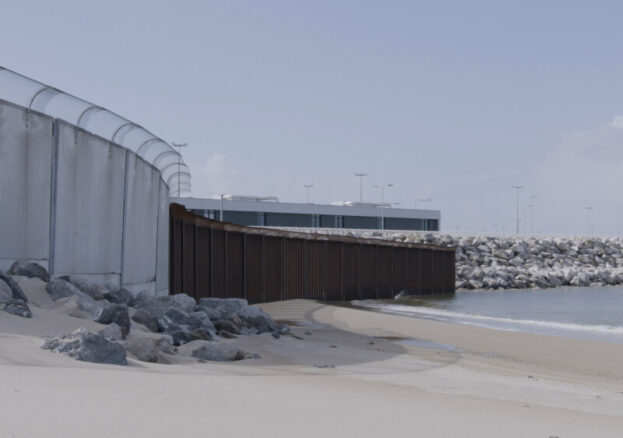 Site Gallery presents The going towards, an audiovisual work by Elisa Larvego that foregrounds the voices of refugees, volunteers and activists.
Produced in Calais, the three-screen video and audio installation focuses on the area's refugee context to expose processes of marginalisation. It forms part of her wider body of work of sensitively examining the complexity of people's relationships to their landscapes, and to documenting 'places of limit' – temporarily occupied spaces due to exile or social revolt.
The going towards is produced and exhibited with the support of the Republic and Canton of Geneva, the City of Lancy, the Astrapia association, and the University of Sheffield.