The Stoller Hall Autumn/Winter Season
Johnny James, Managing Editor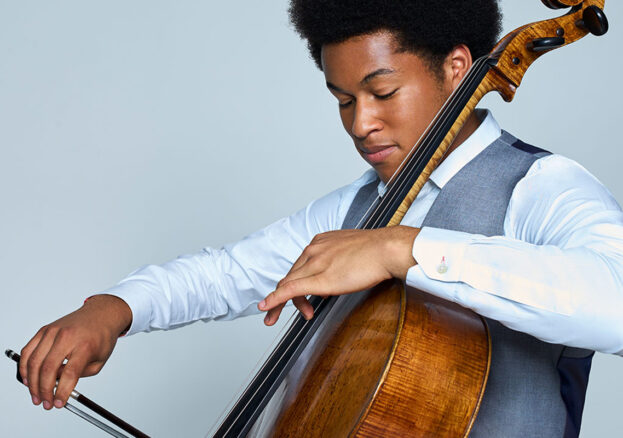 Hidden off the Cathedral Quarter of Manchester's city centre – flanked by Victoria Station and Manchester Cathedral – The Stoller Hall has been establishing itself as one of Manchester's highest-quality concert halls since opening in spring 2017.
Past seasons have included appearances by the likes of the Gould Trio, Olivia Chaney, and Joan as Police Woman. There is also a consistently great offering of classical repertoire on offer, with Striking Gold – a whole year of concerts by outstanding pianists – a particular standout in recent memory.
Looking ahead to The Stoller Hall's 2019/20 Autumn/Winter Season, highlights from the venue's programme include Hannah James, a key figure in the recent revival of English percussive dance. This October, she will present a spellbinding song and dance experience with the JigDoll Ensemble.
Moving into December, we look forward to Manchester Collective: The Centre is Everywhere, a concert which features the electrifying ensemble's "largest and most ambitious programme to date".
Renowned for her "dazzling interpretative flair and exemplary technique" (Classic FM), violinist Jennifer Pike will present an ambitious programme of her own, featuring Grażyna Bacewicz, Edward Elgar, Jeremy Pike and Miklós Rózsa.
Towards the end of the year, we'll hear from another internationally regarded musician – pianist Paul Lewis, whose interpretations of Beethoven and Schubert have received rich critical and public acclaim worldwide.
And it's not December without a Christmas concert. Awake Arise: A Christmas Show for Our Times will showcase five of the English folk scene's most inventive artists, including Hannah James, who this time will perform as part of her vocal trio, Lady Maisery.
Finally, looking ahead to the new year, two titans of the cello playing world – Sheku Kanneh-Mason and Guy Johnston – will come together to perform a number of sonatas by Luigi Boccherini and a new work by Emma-Ruth Richards.
Read about all of these concerts below, in our guide to The Stoller Hall's Autumn/Winter Season.