Olivia Chaney at The Stoller Hall
Johnny James, Managing Editor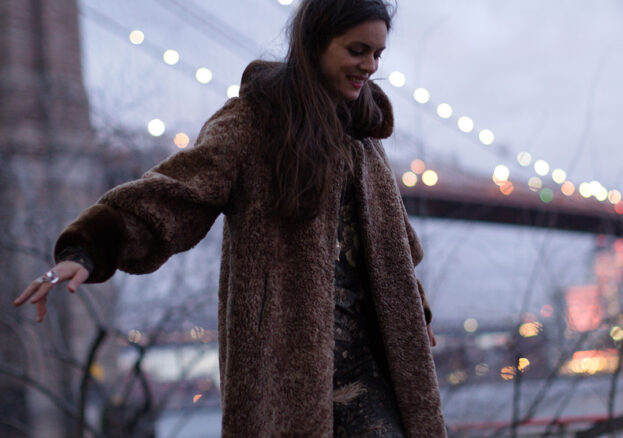 Chetham's trained singer and multi-instrumentalist Olivia Chaney is an ever-rising star in the folk world. Her most recent album Shelter has been met with huge acclaim the world over, described by Mojo as "a big, beautiful new record", and by The Observer as "a finely wrought piece of work". With her recent live performances being similarly lauded, we greatly look forward to her performance at The Stoller Hall.
Starting out as the frontwoman for psych-folk collective Offa Rex (AKA the Decemberists), Chaney released her first solo material back in 2013 with an eponymous EP. On the back of this, she signed to Nonesuch Records in New York, joining idols such as Philip Glass, Joni Mitchell and Lorraine Hunt Lieberson. Her Nonesuch debut, The Longest River, was hailed by The Guardian as "an enchanting and stately creation", and by The Independent as "a landmark release". At times recalling Joni Mitchell, the album is a minimal affair, with the instrumentation rarely reaching beyond guitar and piano. In this sparse landscape, Chaney's singular, transcendent voice shines brightly.
Since the album's release, the Italy-born singer has been busy. Two of her largest projects have been a collaboration with the Kronos Quartet and a record with The Decemberists, the latter of which received no less than a Grammy nomination. Her most recent point of focus, though, has been 2018's solo album, Shelter. Combining her love of Baroque harmony, modernist minimalism, and the earthiness of folk, Shelter is both rapturous and melancholic, nostalgic and contemporary. Produced by Thomas Bartlett (David Byrne, Sufjan Stevens, St. Vincent, The National, Florence Welch), the album is filled with songs of lost love and cruel fate, and yet the overriding themes are refuge and reflection. Intimate, heartfelt and pure, it feels like a sanctuary from the storm of the modern world.
Returning to Manchester with her regular collaborator, composer and multi-instrumentalist Jordan Hunt, Chaney will perform at The Stoller Hall on the 26 March. With her current tour being championed by fans and critics alike, this is sure to be a special evening.