Hannah James and the JigDoll Ensemble at The Stoller Hall
Johnny James, Managing Editor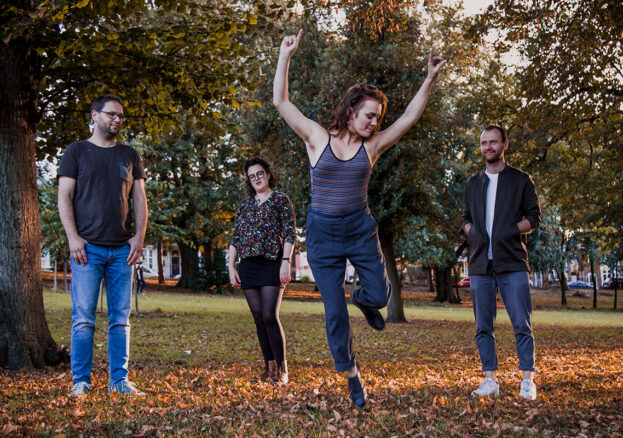 A key figure in the recent revival of English percussive dance, Hannah James is a multi-faceted performer who is equally regarded as a singer, accordionist, composer and clog dancer. Here's what to expect from her performance with the JigDoll Ensemble at The Stoller Hall.
Over the course of nearly two decades, James has amassed an international following. She's been a key player in some of Britain's most respected folk projects, including Songs of Separation, which won the BBC Radio 2 Folk Award for Best Album in 2017. Her vocal trio Lady Maisery, meanwhile, was nominated for the Horizon Award at the 2012 BBC Folk Awards, and has produced three critically acclaimed albums: Weave & Spin, Mayday and Cycle.
It was 2015's JigDoll, though, which really caught the folk world's attention. This innovative one-woman-show reinvented the notion of solo performance by combining all four of James' disciplines simultaneously in an immersive, unforgettable song and dance experience. Inspiring The Guardian to brand James "a true original", JigDoll was widely praised for its deft combination of cutting-edge looping technology and vocal, accordion and composition skill. This winning formula was topped off with a stunning fusion of traditional and wholly original dance.
At The Stoller Hall, James will elevate this project to new heights with the JigDoll Ensemble. Starring an international lineup of award-winning performers – Glasgow fiddle player Kate Young, Estonian bassist Marti Tarn and Hungarian percussionist András Des – the ensemble will focus on their recent album, The Woman And Her Words, which explores themes of toxic masculinity, belonging, the human experience, love and female power. Expect to be blown away by a spellbinding tour de force of dance, music, body percussion and spoken word.