Paul Lewis at The Stoller Hall
Johnny James, Managing Editor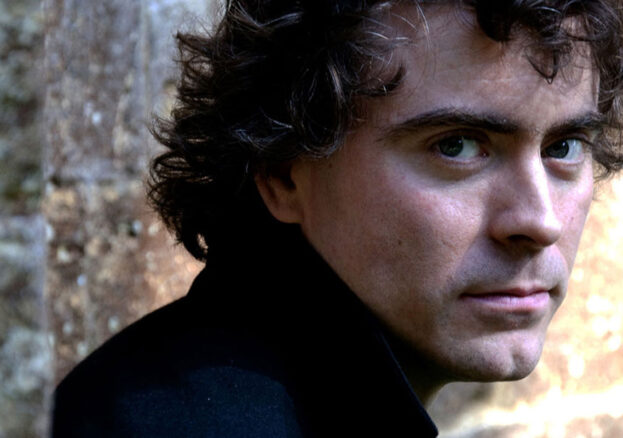 Star pianist Paul Lewis is internationally regarded as one of the leading musicians of his generation. The winner of numerous awards, and one of the foremost interpreters of the central European classical repertoire, Paul's performances range from "white hot intensity" (Independent) to the "immensely thoughtful and refined" (Guardian), demonstrating the full breadth and talent of this remarkable performer. A former Chetham's student, he closes the School's 50th anniversary year with a recital featuring Schubert's profound, posthumous Piano Sonata in A minor and Beethoven's intricate, virtuosic Diabelli Variations.
The evening commences with Beethoven. His Diabelli Variations stand alongside Bach's Goldberg Variations as one of the two greatest sets of variations ever composed. Their genesis reaches back to early 1819, when publisher Anton Diabelli invited Vienna's leading composers to compose a single variation on a waltz of his, which he planned to compile. Not keen on such collaborative exercises, Beethoven began work on not one but a whole set of variations by himself, which he completed four years later.
The variations cover a plethora of emotions and are alive with humour, allusion and parody. Diabelli's waltz is treated as a reservoir of untapped possibilities from which Beethoven draws an astounding array of contexts. He sees, in what is a fairly unremarkable theme, a seemingly unlimited horizon of musical opportunity, and he pushes the boundaries of what can be achieved through subtle alterations of pulse, movement, texture and sonority. Hans von Bülow was not wrong when he called it "a microcosm of Beethoven's art". Requiring intense virtuosity, this should be a real thrill in the more-than-capable hands of Paul Lewis.
The Diabelli Variations will be followed by Schubert's Piano Sonata in G major. Completed in 1836, this profound work was the last of the composer's sonatas to be published during his lifetime, and was named by Robert Schuman as the "most perfect in form and conception" of them all. Also known as 'Fantasy', its overall tone is not one of dark storminess (which the composer is most often associated with), but one of serene spaciousness.
The opening slow movement begins very softly and is characterised by patience and tranquillity. This gives way to a gorgeous Andante movement in 3/8 time. Replete with expressive Romantic harmonies, this embraces some wildly contrasting sections, but the overall tone is optimistic. The third Menuett ramps up the drama, before an expansive Allegretto finale brings down the curtain in sunny style, mirroring the serenity of the sonata's opening bars in its final coda.
Paul Lewis' cycles of core piano works by Beethoven and Schubert have received critical and public acclaim worldwide. Featuring the perfect programme to showcase his talents, we can't wait for this concert at The Stoller Hall.