Striking Gold Piano Series at The Stoller Hall
Johnny James, Managing Editor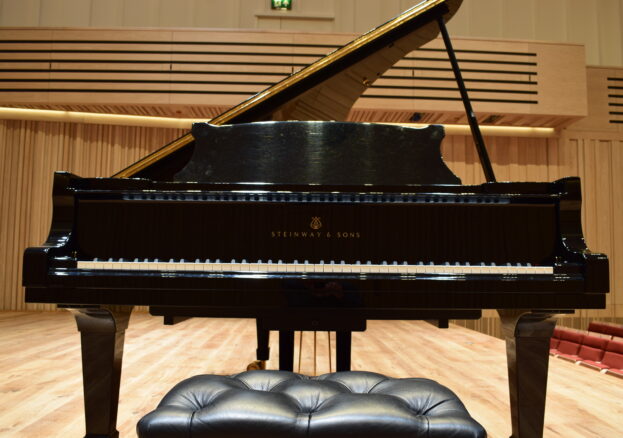 This year, Chetham's School of Music celebrates its golden jubilee. To mark the occasion, it will host a year-long concert series entitled Striking Gold, featuring music by composers central to the classical canon. This will be a celebration of not only the school, but of the incredible talent that it has nurtured over the last five decades. Specifically, Striking Gold will shine a spotlight on the Keyboard department's A-list alumni, with an ever-growing wealth of concerts featuring outstanding pianists who once studied at Chetham's. With the series filled with international performers, this gathering of alumni will also be a gathering of some of the greatest names in the keyboard world today.
Opening Striking Gold on the 30 January will be Boris Berman, whose spectacular performances are lauded across six continents. An authority on the works of Sergei Prokofiev, he'll be playing the composer's Sonatas No. 7 and No. 9, as well as Haydn's three 'London Sonatas'. A week later, former Chetham's student and one of Britain's foremost pianists, Leon McCawley will perform the three final works of Beethoven. Combined into a loose trilogy, these three sonatas are profound, deeply personal and ground-breaking. In addition to the concert, McCawley will hold an exciting masterclass the following morning.
Flash forward to the 25 April and one of the finest pianists of our time, Peter Donohoe will perform Schumann, Tachaikovsky and Mussorgsky at The Stoller Hall. One of the first forty music students to join Chetham's in 1969, Donohoe has built an extraordinary career, and is widely acclaimed for his musicianship, stylistic versatility and commanding technique. Opening with Schuman's very first work and closing with Mussorgsky's Pictures at an Exhibition, this concert promises to be a treat. Like McCawley, Donohoe will be holding a masterclass with Chetham's students prior to his recital.
Finally, providing a brilliant close to Striking Gold, internationally acclaimed virtuoso Paul Lewis will perform two wonderful works by Beethoven and Schubert. The former Chetham's student, who has won a plethora of awards and performed in the most prestigious venues around the world, will treat us to Schubert's profound, posthumous Piano Sonata in A minor, as well as Beethoven's intricate and virtuosic Diabelli Variations. This should be a real thrill, and a fitting concert to cap off such a wonderful series!