Russell Maliphant's Silent Lines at The Lowry
Kristy Stott, Theatre Editor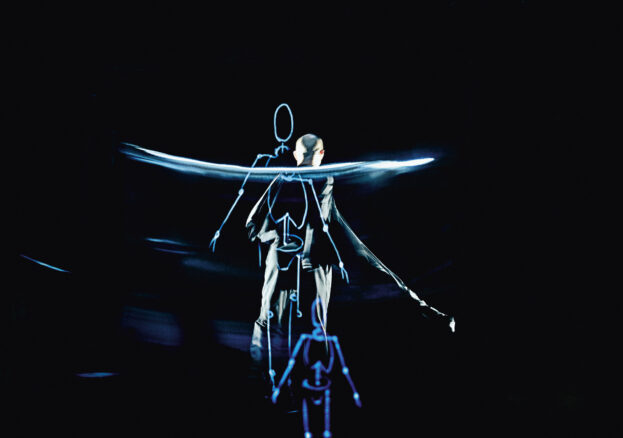 Since its creation in 1996, the Russell Maliphant Company has received two Olivier awards, two South Bank Show awards and three Critics' Circle National Dance awards for best modern choreography, amongst many other international awards and nominations. This May their new and groundbreaking dance work, Silent Lines, will be performed at The Lowry as part of the company's UK tour.
Drawing on Russell Maliphant's extensive research and exploration of dance and anatomy, Silent Lines seeks to explore and celebrate the range of poetic possibilities that can be expressed through movement. Investigating a range of dance styles, the piece blends visually rich, highly original choreography with animated video projection, and lighting.
As well as embracing a variety of different movement styles – from martial arts to hip hop – Maliphant's choreography has an innate sense of line and beauty which comes from his grounding in classical dance; he trained at the Royal Ballet School and graduated into the Sadler's Wells Royal Ballet before leaving to pursue a career in independent dance.
Taking inspiration from internal and external movement methodologies, Silent Lines will see Russell Maliphant Company's new team of exceptional dancers work with Panagiotis Tomaras, an award-winning video and light artist.
Running at around 60 minutes, this is a rare opportunity to witness Maliphant's captivating choreography. Otherworldly and resonant. Mesmerising stuff.