Refract:17 at Waterside Arts Centre
Andrew Anderson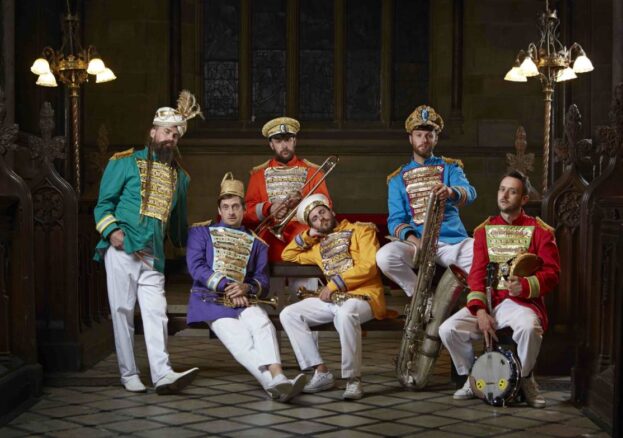 For those who think theatre needs more fun, may we present Refract:17. As the name suggests, this is a festival full of light, one that covers the whole spectrum of performance.
Let's begin with the fun, in this case a theatre piece set on a trampoline. Anyday is by turns silly, surreal and soaring, a show to put a spring in your step (pun intended). Speaking of puns, quirky poet John Hegley is also in the programme, as are comedians Jan Ravens and Andy Kirkpatrick.
Music is also a big part of the offer, with Mr Wilson's Second Liners bringing their unique New Orleans-inspired take on 90s club classics to the table. King Pleasure & The Biscuit Boys, meanwhile, bring the blues and a pedigree that includes stints on tour with legends like Ray Charles and B.B. King.
Finally, since it's summer, there's plenty for the kids to take part in too. Flit Flap & Fly and Nick Cope's Family Songbook both mix music and theatre with audience interaction, while Aleena's Garden caters for the tiniest of tots. As for the teenagers who can't be torn away from their screens, you can pack them off to the WiFi Wars, where such devices form an essential part of the show.