Red Ceilings Press Poetry Reading at Burgess Foundation
Sarah-Clare Conlon, Literature Editor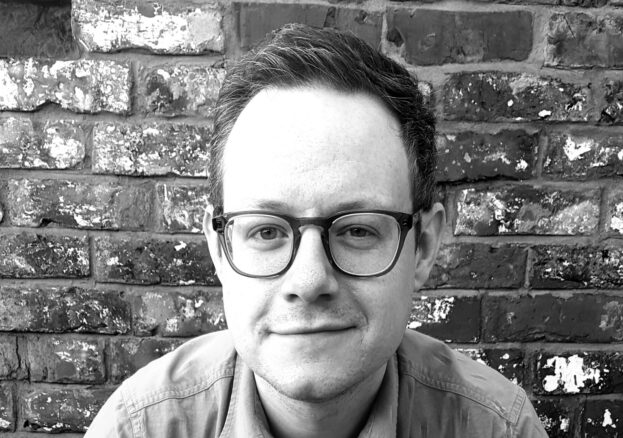 This afternoon of poetry readings will showcase the work of seven writers published by the exciting independent press Red Ceilings. Based in New Mills, teetering on the edge of Derbyshire, Red Ceilings publishes contemporary poetry (and, promised, flash fiction) in pocket-sized, limited-edition numbered chapbooks and is described as being "underground". Poets in the A6 format include Robert Shepphard, Colin Herd, Scott Thurston and SJ Fowler, who organises the now annual European Camarade, which also takes place at the International Anthony Burgess Foundation (now replete with a Stanley Chow portrait of the A Clockwork Orange author, no less). The event is being co-run with Wordlife, the live lit organisers based in Sheffield and there will be a stall selling Red Ceilings Press titles – plus plenty of breaks to catch up with the poets and get your books signed.
This afternoon of poetry readings will showcase the work of seven writers published by the exciting independent press Red Ceilings
Treating audiences to extracts from his debut collection, Bull, will be James Roome, whose work is described as reading "like Ted Hughes crossed with James Tate". Recently honoured with a second printing by Red Ceilings, Bull was listed on the Poetry Book Society's website as a Summer 2019 selection. James will be joined by Sally Barrett, who just launched the second in her Mid Life Crisis Zine Series tomes, "The Alice One", following up from "Flora & Fauna", and featuring work by Anna Percy (who promises to revive popular feminist poetry night Stirred as soon as she can find a suitable venue to replace the much-missed 3MT) and your very own CT Literature Editor, alongside Tim Allen and Rachel Sills, both on the bill for this Red Ceilings afternoon. Tim and Rachel (who runs poetry workshops at Elizabeth Gaskell's House) are co-organisers of the reading series Peter Barlow's Cigarette, which we're told will be back in 2020; their next foray being the organisation – along with Joey Frances – of north west radical poetry festival Poetry Emergency 2 on 22 November (at the University of Salford) and 23 November (at Man Met's No 70).
Senior Lecturer at Man Met's Manchester Writing School Nikolai Duffy – where he teaches poetry, American literature and creative writing – has a chapbook with Red Ceilings called the little shed of various lamps and he has provided a cover quote for alumnus James's Bull. Another quote – "A fabulously funny and oddly moving first collection" – comes from another academic, Dr Ian Seed, Creative Writing tutor at the University of Chester, himself also reading. Meanwhile, the last billing of the day goes to Tom Jenks, formerly of The Other Room reading series and author on Red Ceilings of the rather special Crabtree and Crabtree (the libretto), which features a bear as a butler, played, when it was performed live last year, by Alec Newman of Knives, Forks & Spoons Press.