Rachel Grosvenor at House of Books & Friends
Sarah-Clare Conlon, Literature Editor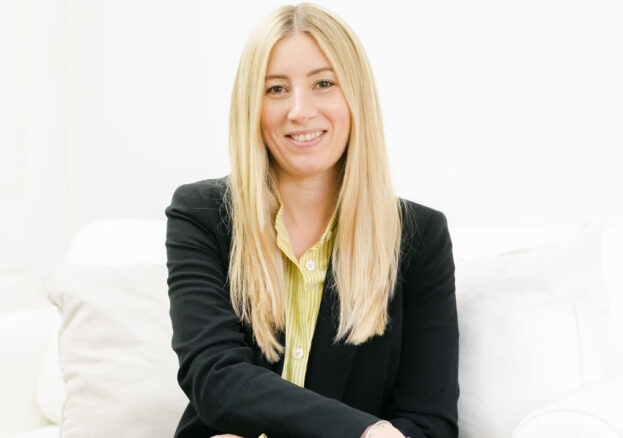 We're heading to House of Books & Friends this month to join Manchester-based independent publisher Fly On The Wall Press as they launch Rachel Grosvenor's debut novel The Finery.
Out on 25 August, The Finery has been described as similar in style to Terry Pratchett, reminiscent of the world of Harry Potter and comparable to When Women Were Dragons by Kelly Barnhill, and should appeal to fans of epic fantasy, magical realism, dystopian literary fiction and feminism. Says the publisher: "Grosvenor's debut demonstrates the power of older women who show the world just how capable they really are, whether the world is paying attention or not." Enlisting mystery, amusement and magic, and using a comedic voice, Rachel Grosvenor shares the tales of unusual characters facing realistic situations, inspired by genuine history and politics, with a twist of fantastical realism.
At this event at the newest bookshop in town, Rachel Grosvenor will be discussing the brand-new book with her publisher Isabelle Kenyon from Fly On The Wall Press, organisers of the regular Northern Publishers' Fair and recently named Small Press Regional Finalist for the British Book Awards 2023 for the fourth year running. As well as chatting about and reading from the book itself, the author will – with her writing coach and mentor hat on – delve into her process of writing in the fantasy genre. Audience members will get the chance to ask questions, so come prepared, and there will be a book signing plus the chance to socialise afterwards. The first 20 attendees will also receive a goody bag.
Described as an exciting new talent in the world of fantasy fiction, Rachel Grosvenor has written poetry and short stories for reviews and anthologies worldwide, and has a PhD, MA and BA in Creative Writing. Originally from Birmingham and now based in North Wales, as well as being an author, Rachel is a professional certified life coach.
The publisher promises that The Finery will keep you on the edge of your seat, and their blurb reads: Tyranny is in the air in the city of Finer Bay, and Professor Wendowleen Cripcot would like to be left alone, thank you very much. The memories of the last one hundred years are quite enough to be getting on with, if only these young upstarts from the government body, The Finery, would stop trying to control her every move. With the eyes of a dictator upon her, there are not many places to hide…but Wendowleen has never been one to back down from a fight (just ask her pet wolf), and insurrection is brewing underground.
But all is not too dystopian. Author Joe Bedford (A Bad Decade For Good People, Parthian Books) says: "With wry humour and vicious imagination, Grosvenor's debut compels us not to allow her nightmarish fantasy of a totalitarian police state to become reality." Pop along to House of Books & Friends – just added to our Guide to Bookshops in Manchester – and see for yourself.