Grand Pacific
Ian Jones, Food and Drink Editor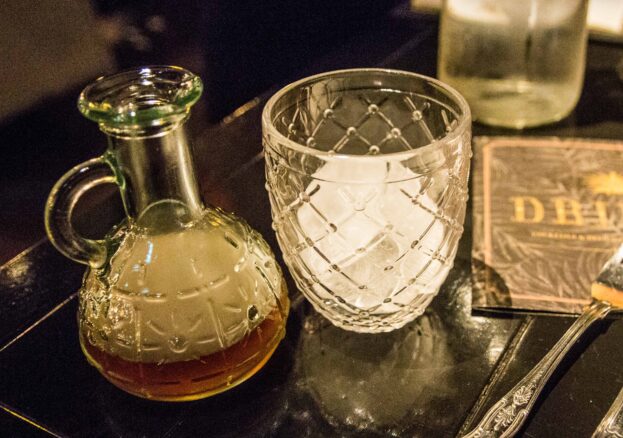 The latest venue from Living Ventures is something special. It's based in the grade II building that once housed the historic Reform Club, a 19th century gentleman's club for the city's elite. And this stately dining room more than lives up to its name, all oak staircases, floor-to-ceiling windows and lavish chandeliers.
A huge bar takes pride of place in the dead centre of the room, packed with well-dressed diners who make cocktail-drinking and selfie-taking seem as natural as breathing. And so they should – this is decidedly more swanky than a night down at the Dog & Duck.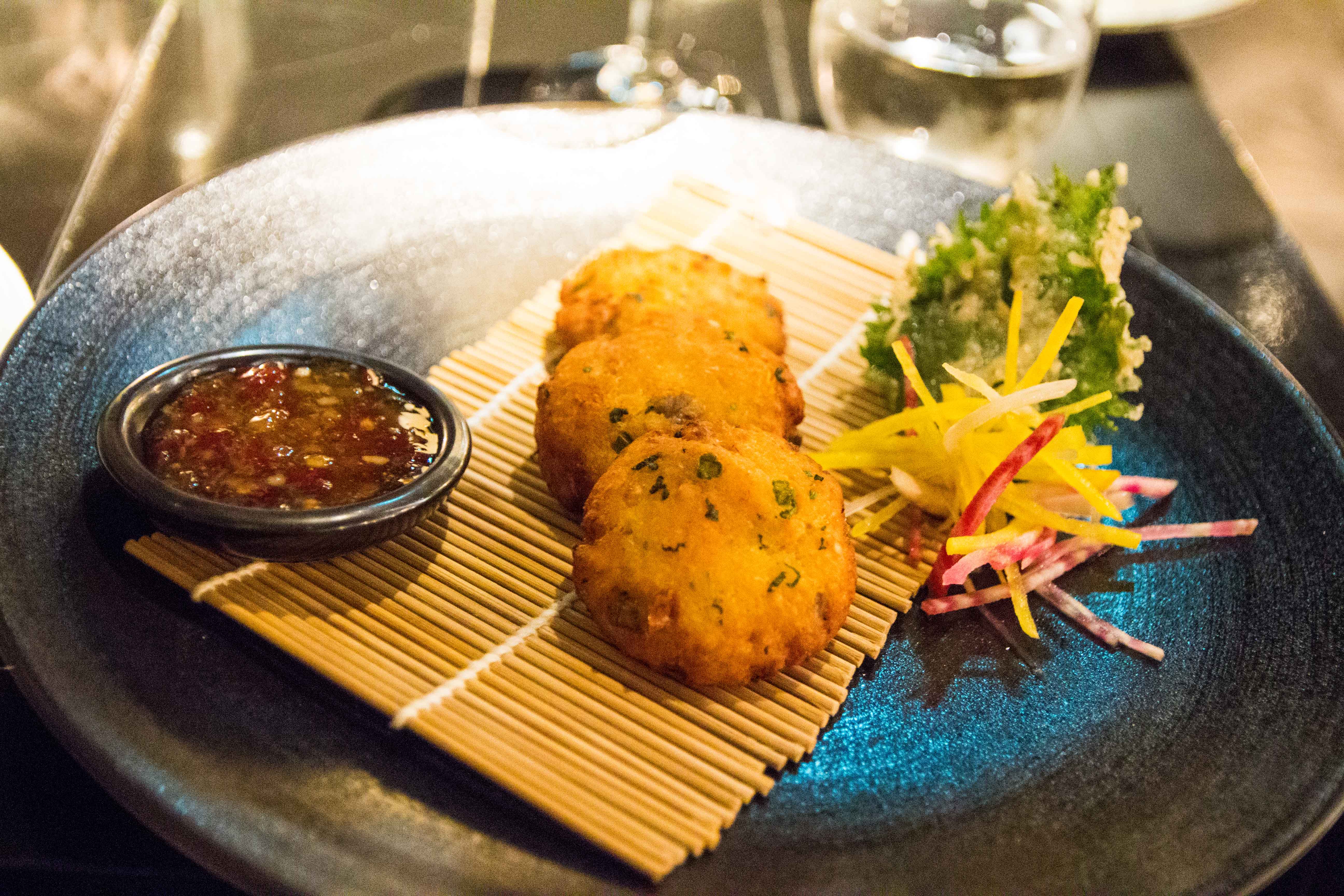 The food has an international theme, combining pan-Asian cuisine with flashy British flourishes. It might sound odd, but it works, on the whole.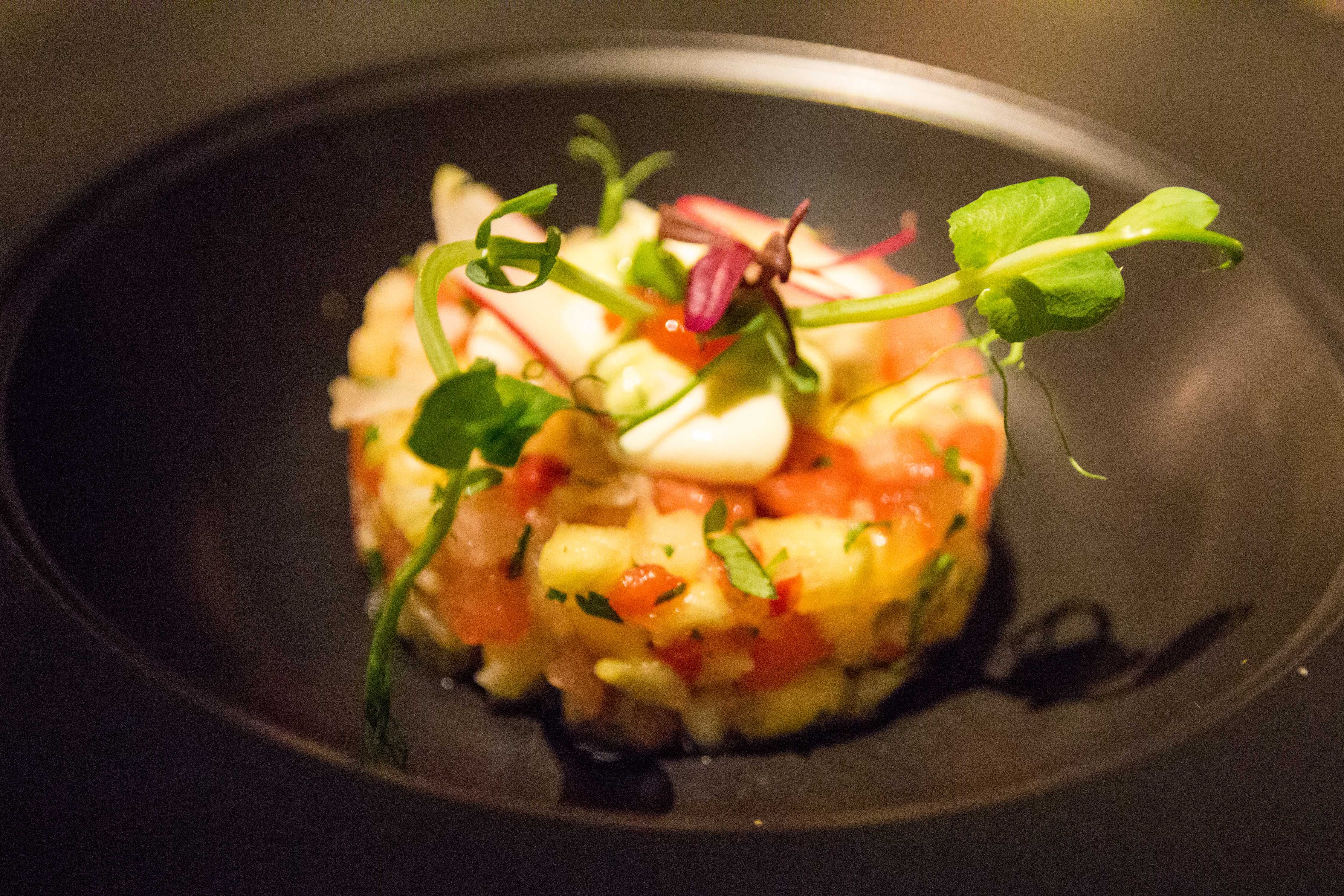 Thai fish cakes tend to offer a good indicator of a restaurant's kitchen skills. Here we have three fat chunks of gently fried fish, soft and reassuringly tender, with a side dish of pineapple-infused sweet chilli dipping sauce. They're a first-rate starter, simple, comforting and moreish.
Three fat chunks of gently fried fish, soft and reassuringly tender
However, the creamed goat's cheese doesn't have the same effect. The plate offers up a multi-coloured mound of finely diced ingredients that include watermelon, avocado mousse and pineapple (again), topped with an unusual drizzle of white goat's cheese sauce. This thin white goo isn't how you'd expect goat's cheese to be served, and its musty flavour clashes badly with the intense sweetness of the fruit.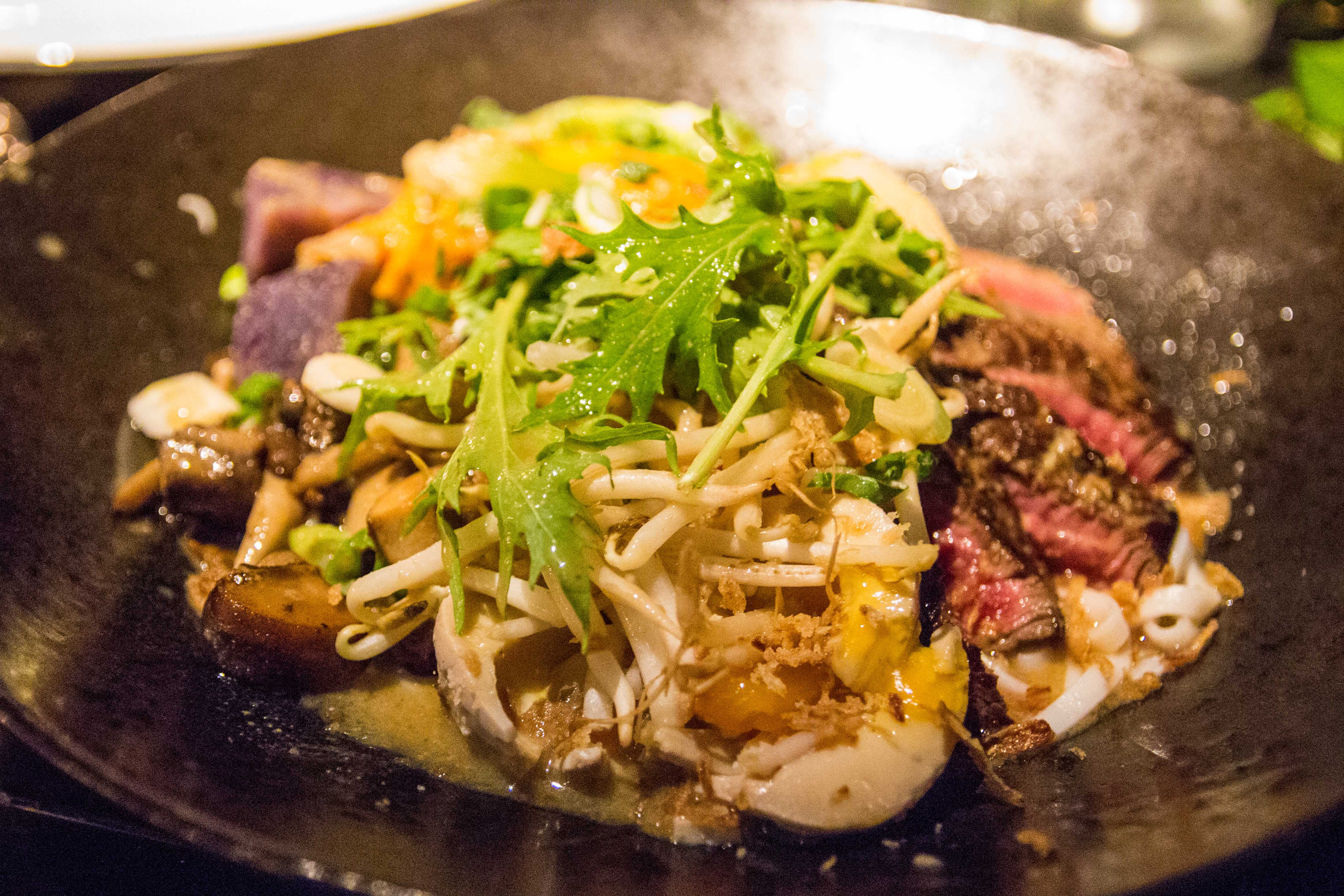 You'll fare better with the beef tsukemen. This Japanese dish boasts delicious soft chunks of seared rump steak and udon noodles, hearty and filling and exactly the kind of forward-thinking dish that Grand Pacific does best. If we're to be picky, the soft soy egg is slightly unnecessary and the bok choi has a somewhat overpowering earthiness, but the beautiful pink hunks of meat more than make up for it.
The Asian spiced duck cottage pie sounds too interesting to pass on. But far from being wacked-out and weird, it's a solid main course that smartly demonstrates the British-meets-Asia concept. It might sound like an odd pairing but the mildly-spiced duck works well with the soft mashed potato and crispy top layer, particularly when followed with a tiny forkful of the accompanying purple soused onions.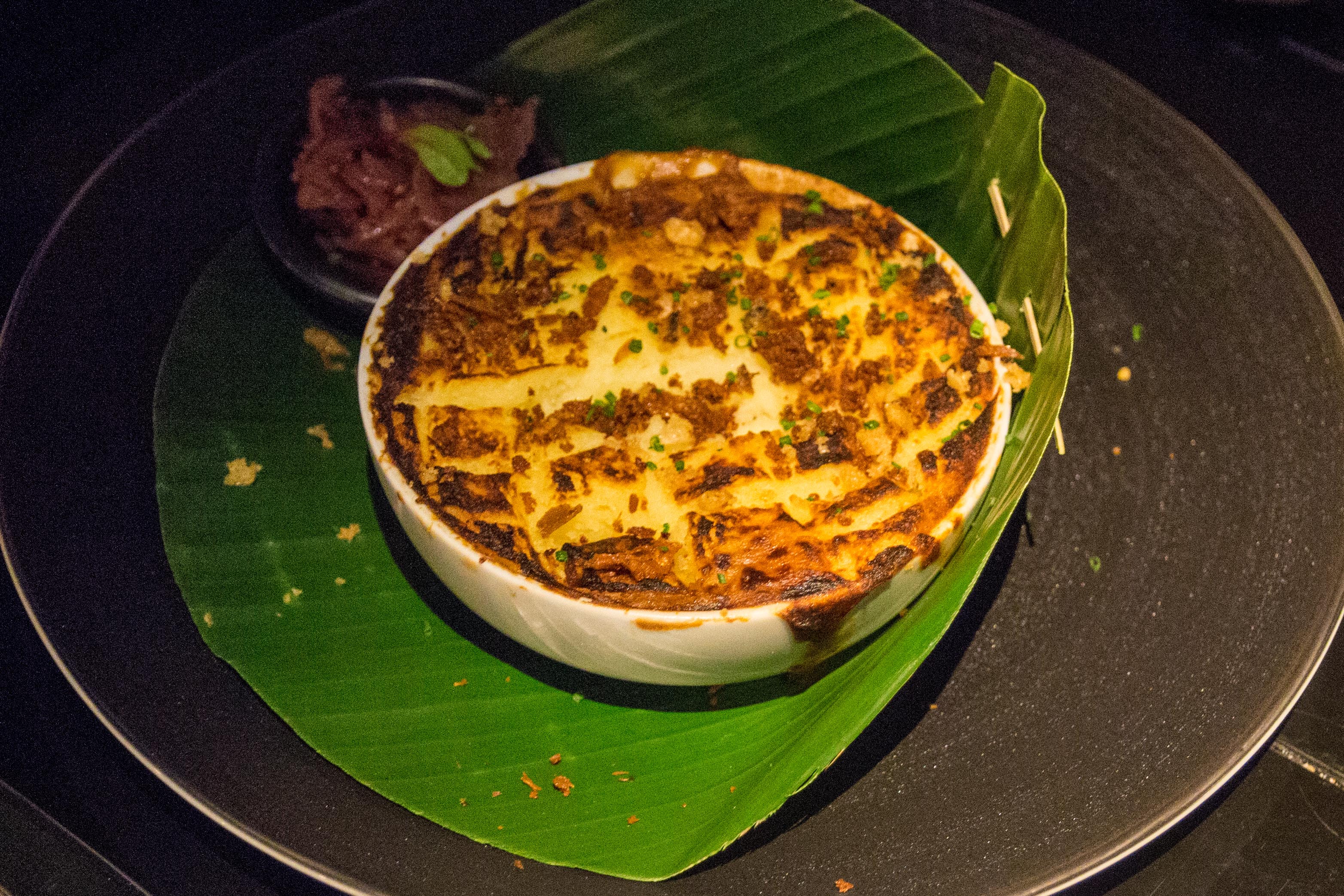 For desserts, the baked bananas – which taste more like cake than fruit when prepared like this – with a sharp salted caramel sauce and a wonderfully soft coconut ice cream, topped off with some toasted pistachio nuts. The creme brulee is another winner, hard and hot on top, gooey and intoxicating underneath.
But Grand Pacific shine brightest when it comes to drinks, which explains why the bar area is quite so busy on a midweek night. Sweet tooth? Go for the rose and lychee martini, do not pass go, do not collect £200. It's an inspired pairing and worth a revisit alone. The smokey old-fashioned is something of a Living Ventures staple, and for good reason – it's an out-and-out classic, and could convert even the most fervent anti-whisky drinker.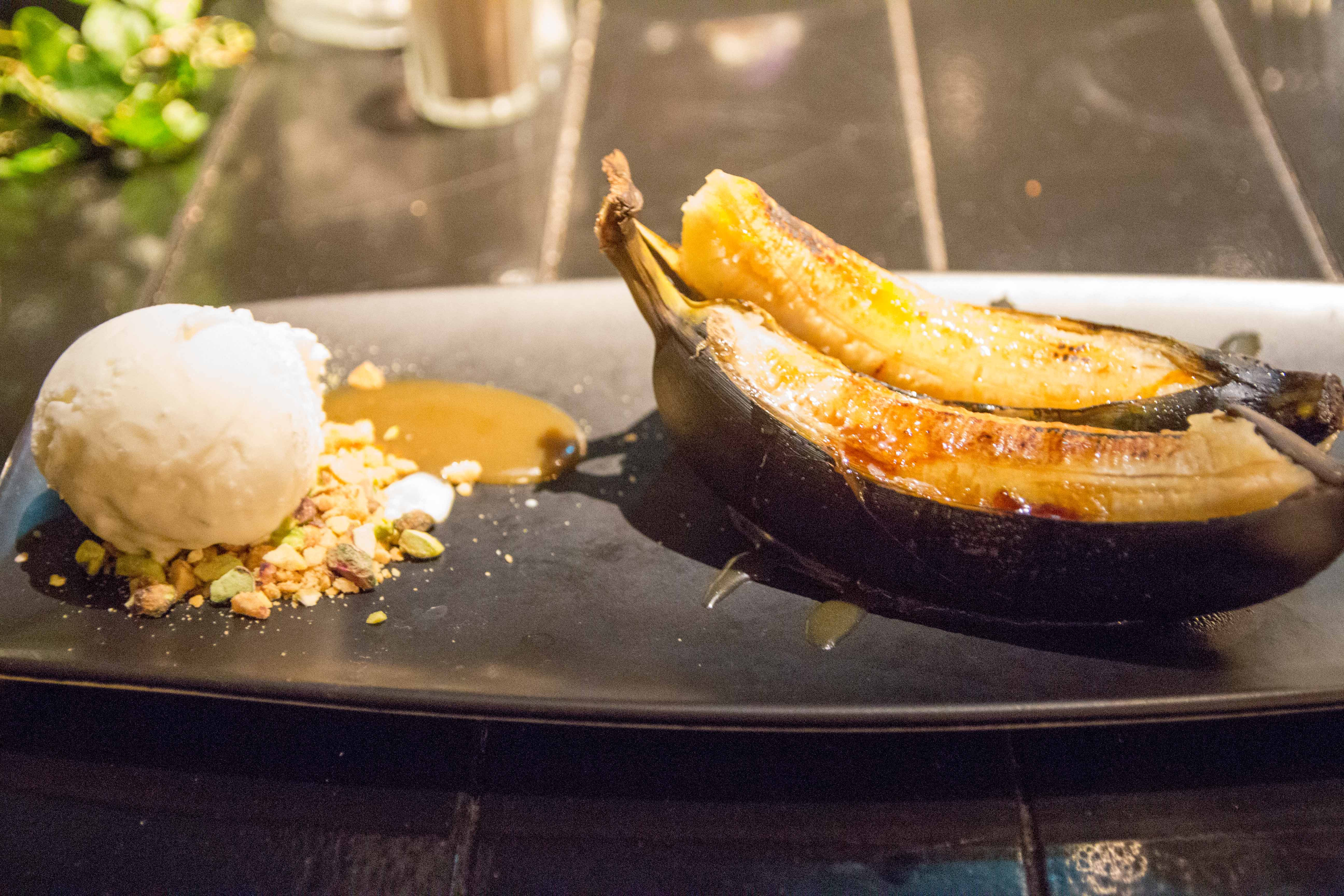 Grand Pacific is undoubtedly one of Manchester's best looking rooms, warm and welcoming in the day, and with a secret speakeasy feel in the evening. The food is largely impressive and well-prepared, and isn't scared to take risks, even though occcasionally they don't quite pay off. The drinks menu, on the other hand, is flawless. Go for the food, stay all night for the hard stuff.
Images by Cinimod Revilo