Habas Bar & Restaurant
Dan Curley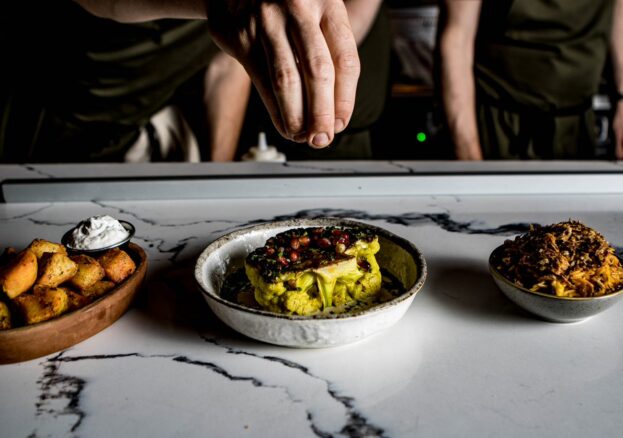 The cost-of-living crisis is a major concern for many people, one that has our disposable incomes shrivelling up quicker than Rebekah Vardy's social circle, post-Wagatha Christie. And while the government, energy barons and Putin couldn't give half a hoot about your diminishing bank balances, some restaurants are bending over backwards to create deals which take the sting out of eating out.
Habas Bar & Restaurant is one such place: the central Manchester Middle Eastern establishment has just launched a new lunchtime menu where you can get a hearty feast with a beer or glass of wine for just £15. A bargain for a place this swanky.
A hearty feast with a beer or glass of wine for just £15
Habas opened last summer to much pomp and ceremony as the latest food haunt from Simon Shaw of El Gato Negro and Canto fame. Sat on the corner of Brown St and King St (which puts it at a 5-10 mins walk from almost everywhere in town), its basement setting gives it an air of being a members-only gentlemen's club, and the superbly thought-out décor and furnishings (all elegant bookshelves and vintage vases) make it feel very special. This does not feel like somewhere you can lunch for only a few quid more than a Wetherspoons.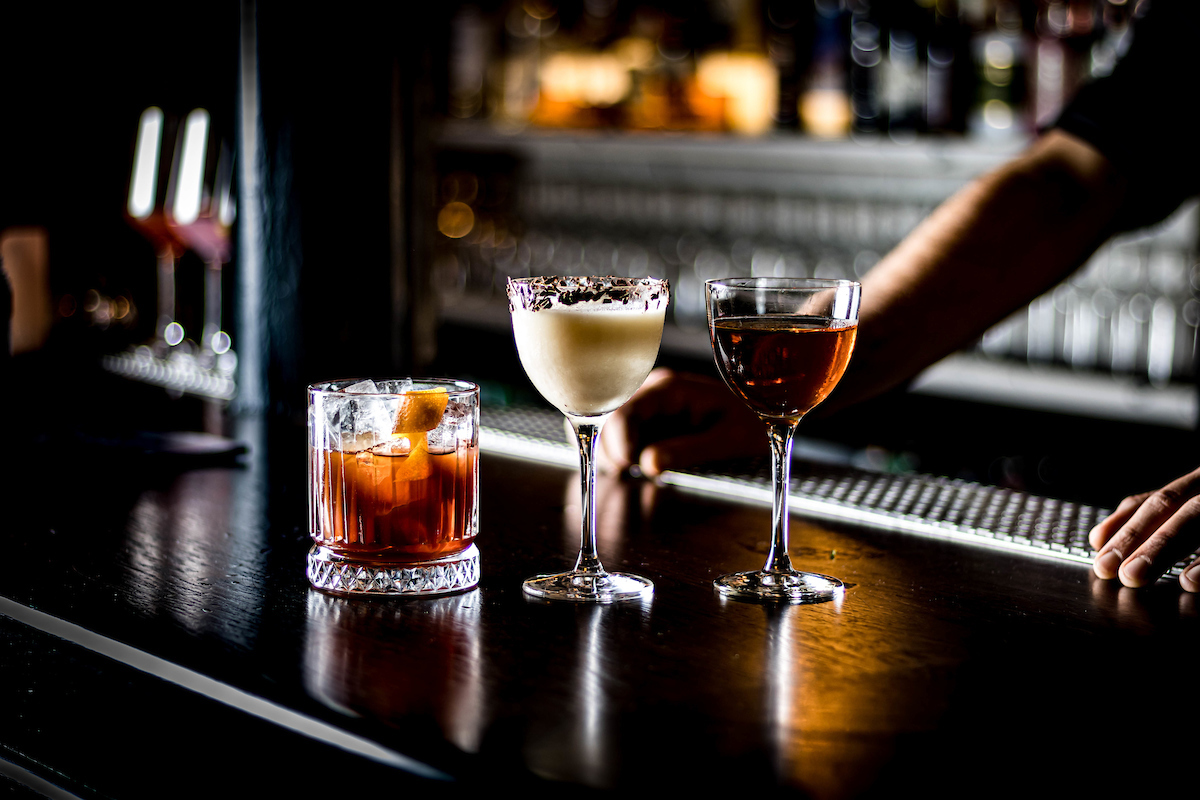 The £15 gets you three dishes, which you pick from a set menu of meat, vegetarian and vegan dishes, plus either a bottle of Beirut lager, glass of wine or any soft drink. Think of it like a starter, protein and a carb dish all brought out together.
I go veggie and opt for the hummus bowl which comes with pleasingly crunchy pitta crisps and slaw, plus the crispy fried breaded halloumi and batata harra (little roast potatoes) with dill sour cream; and to wash it down, a can of San Pellegrino (aka Posh Tango). Every component is amazingly fresh and packed with flavour, and although the batata harra were a little dry eaten on their own, when scooped into the hummus the combination worked unexpectedly well.
An air of a members-only gentlemen's club, with superbly thought-out décor and furnishings
My guest went more flesh-focused and had the pitta bread with slaw, garlic tahini and harissa; chicken shawarma cooked with paprika and marinated in honey; plus the fried aubergine, glugged down with a bottle of beer. His post-lunch verdict was: "The chicken shawarma was delicious, tender and well flavoured, and the aubergine – a large side of three helpings – was coated in a light batter, and drizzled in yoghurt that was packed with mint flavour."
Both of us were dazzled by the quantity and quality of the food. For just £15, especially in such a nice establishment in this central location, you can't get a better bang for your buck.