Penguin Pride Manchester at Z-arts
Sarah-Clare Conlon, Literature Editor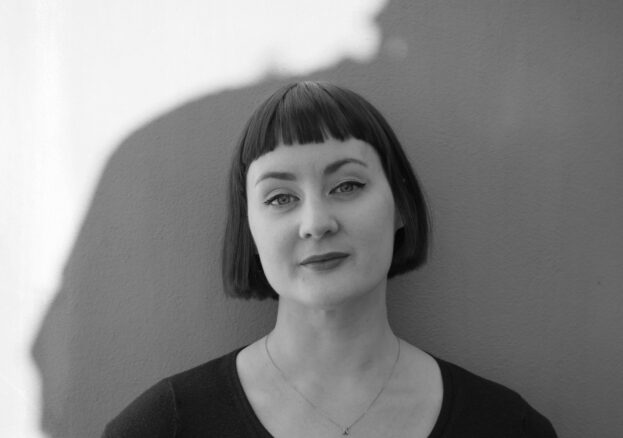 To celebrate LGBTQ+ writing with the annual Pride gatherings as the backdrop, Penguin Books is hitting the road for three milestone events in London, Brighton and finally Manchester, coinciding with the start of August Bank Holiday and Pride weekend here.
Featuring live readings from some of the UK's top LGBTQ+ fiction authors, biographers and poets, Penguin Pride will also bring up-and-coming literary talent and spoken word acts to the stage. Poet and playwright Toby Campion will host this special event – presented in partnership with Manchester Literature Festival and Gay Times – and introduce an inspiring line-up of LGBTQ+ performers to celebrate the city's incredible diversity.
Spotted on last year's Jeremy Deller-co-ordinated catwalk show 'What Is The City But The People?' to open Manchester International Festival, Kate O'Donnell is an award-winning transgender theatre maker, activist and artistic director, with recent work including the cabaret piece Hayley & Me and the autobiographical performance Big Girl's Blouse. Also Manchester based is performance poet Ella Otomewo, a member of the Young Identity group of 13- to 25-year-old writers and spoken word performers based latterly out of Contact and currently at HOME, and also one of the queer female artists working across various artforms as M(.)IST Collective.
Award-winning poet and Manchester Writing School lecturer Andrew McMillan was the first writer to win The Guardian First Book Award with a poetry collection, and physical was also shortlisted for the the Polari First Book Prize, among others. His second full compilation, playtime, explores the different ways we grow into our sexual selves and our adult identities and is due out on Jonathan Cape this autumn, with a launch chalked up at the Bluecoat in Liverpool. Sticking to the Manchester theme, and Paul Flynn cut his teeth on City Life back when it was still a standalone magazine. Now based in London, he is an acclaimed arts journalist and columnist working for publications such as Attitude and Grazia, and his book Good As You: From Prejudice to Pride has been praised as 'one of the most important books about gay culture in recent times'.
Last but by no means least is Glasgow-based Kirsty Logan – and a rare chance to catch her reading here. With a number of novels under her belt – The Gracekeepers (Harvill Secker, 2015), A Portable Shelter (Vintage, 2016) and The Gloaming, 'a queer mermaid love story' – she has also written a short story collection, the rather wonderful The Rental Heart and Other Fairytales, which was published by Salt and awarded the Polari First Book Prize (so pipping Andrew!).
That's a lot of performers for your pennies, and for each ticket sold, £1 will be donated to national LGBTQ+ youth homelessness charity The Albert Kennedy Trust, so well worth getting along to Hulme for.