Clay Studio Manchester
Creative Tourist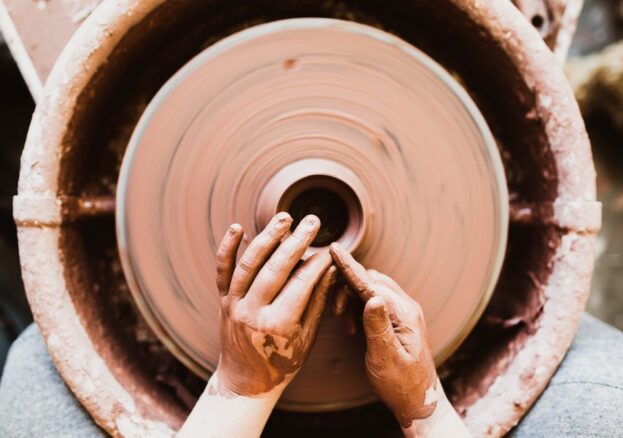 Clay Studio is an open and welcoming space for ceramicists, hobbyists and those curious and keen to explore pottery. The studio is based within the Work for Change cooperative in Hulme, just outside of the city centre, the large windows and angular interior make for the perfect space to get creative in.
Started by three potters and teachers with a varied range of skills, Clay Studio has a team of technicians on hand to help with glazing, teaching and maintaining the materials.
The weekly beginner classes are a great way to get your first taste of ceramics. You'll learn to hand build and throw on a wheel as well as being given the technical skills to complete your own projects. With class sizes fairly small, just ten people per session, you'll get to know the other people around you and develop a sense of community within the class.
Clay work requires you to focus your mind on a task fully, perfect for clearing your head and improving concentration.
As well as the classes, which are open to everyone, the studio has members too. Twice a year you can see their work showcased in seasonal exhibitions.
If you're interested in having a go at pottery but can't commit to a weekly class, there are regular taster sessions as well as one-to-one and two-to-one sessions available. Some classes are for making a specific object while others have a bit more freedom, you can check the Clay website for more details on each class.