A Midsummer's Evening of Poetry & Canapés at The Creameries
Sarah-Clare Conlon, Literature Editor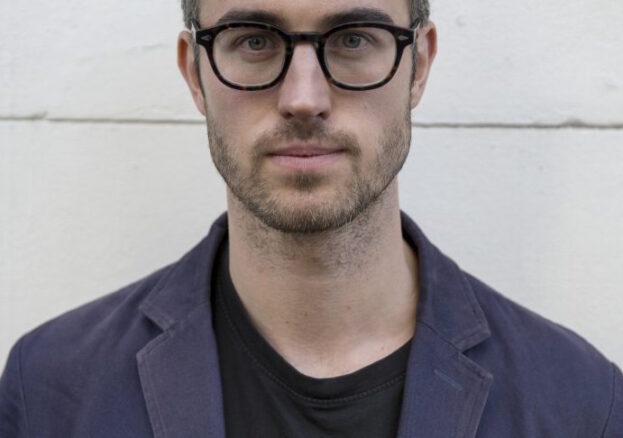 If there's one thing we like more than lipsmacking live literature, it's finger-licking food, so imagine the look on our faces when we heard about this event combining the two! An evening of poetry and canapés at venue du jour The Creameries in Chorlton will see snacks fresh out of the kitchen courtesy chef Mary-Ellen McTague and team, accompanied by a plentiful side order of readings from Sophie McKeand, Andrew McMillan and Helen Mort, all curated by Adam O'Riordan.
I'm very much looking forward to the event, says award-winning poet Sophie McKeand, who's just been at the Hay Festival. Until recently Young People's Laureate Wales, her work has featured on BBC Radios 3 and 4, and in publications such as Poetry Wales, New Welsh Review and Dark Mountain, and her own collection, Rebel Sun, which is out with Parthian Books.
Andrew McMillan has also been on the wireless, including Radio 4's Front Row, and he was the first writer to win The Guardian First Book Award with a poetry collection. Also shortlisted for the likes of the Dylan Thomas Prize, the Costa Poetry Award, the Forward Prize and the Polari First Book Prize, physical followed three pamphlets (all on Red Squirrel Press), and his second full compilation, playtime, will be published by Jonathan Cape this autumn (launch event details revealed here soon).
Andrew's colleague at the Manchester Writing School Helen Mort has two collections of poetry with Chatto & Windus: Division Street (shortlisted for the Costa and TS Eliot Prizes) and No Map Could Show Them. She has a book of short stories out this year and a novel, Black Car Burning, next. She also wrote the poem There & Back, the first sequence of which has just been unveiled at Victoria Station (more on that here).
Bringing together these fine folk has been the job of Adam O'Riordan, Academic Director of the Manchester Writing School. No slouch on the words side himself, last year he launched his debut short story collection, The Burning Ground, at pretty much the same time as his second poetry collection, A Herring Famine; his first, In the Flesh, won the Somerset Maugham Award.
And if that hasn't whetted your appetite for A Midsummer's Evening of Poetry & Canapés at The Creameries, we sure as heck don't know what will…