My First Protest Song at People's History Museum
Sarah Gaffney-Lang, Families Editor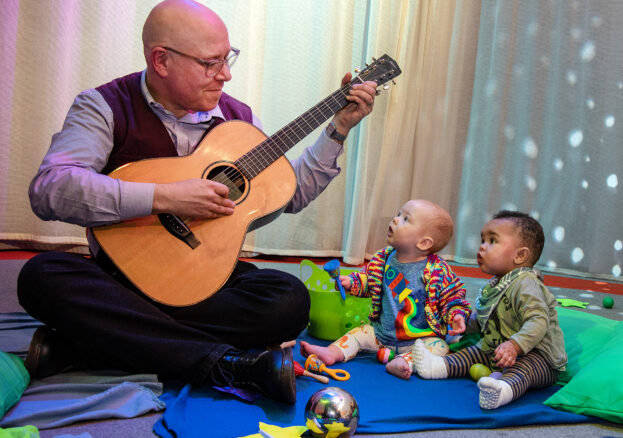 Throughout history people have used songs to help express their ideas. People's History Museum invites your babies and tots to My First Protest Song to sing Lennon, Dylan, Seeger and Strummer and celebrate the rebel in them all!
Join singer-songwriter Matt Hill (Quiet Loner) for this multi-sensory workshop full of toe tapping tunes from times of change. Make some noise and sing some songs.
This session is 40 minutes long, stick around afterwards for a 20 minute wind down where you can enjoy the space and relax.
Suitable for under 3s. Booking required via Eventbrite, one week before the event.