MIF19: Atmospheric Memory at Science and Industry Museum
Sara Jaspan, Exhibitions Editor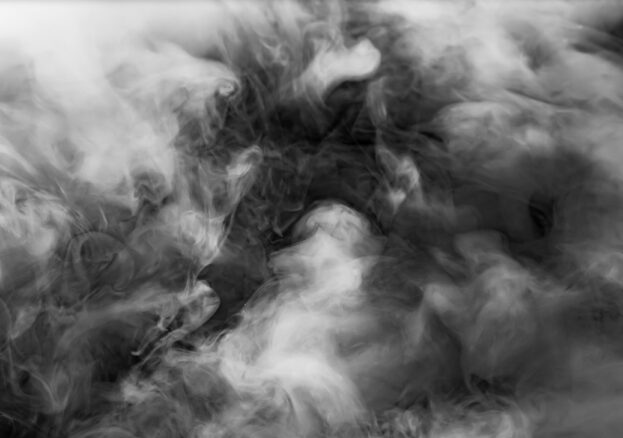 "The air itself is one vast library, on whose pages are for ever written all that man has ever said or woman whispered," wrote the esteemed English mathematician, philosopher and early computer pioneer, Charles Babbage, in 1838. Over 180 years later, Mexican-Canadian electronic artist Rafael Lozano-Hemmer sets out to investigate this captivating proposition with an ambitious artwork and sensory performance titled Atmospheric Memory.
Part of Manchester International Festival 2019, the immersive installation at the Science and Industry Museum will attempt to discover whether Babbage's theory was correct. Can we rewind the movement of the air to recreate lost voices of the past? And, if so, which voices would we most want to hear from?
Presented in a custom-built structure neighbouring MOSI's historic 1830 railway warehouse, the commission will combine cutting-edge technology and classic phantasmagorical effects to mine the air for turbulence caused by speech, then transform these lingering traces into manifestations available to human perception – from trails of vapour and ripples on water through to epic 360-degree projections.
Lozano-Hemmer studied physical chemistry at Concordia University in Montreal before going on to become an internationally renowned contemporary artist, and his public installations typically combine technology, architecture and performance in fascinating new ways. In 2009, his piece 'Levels of Nothingness' at the Guggenheim in New York connected voice with colour by inviting visitors to speak into a computer that projected their vocal traits across the room. His earlier project, 'Vectorial Elevation' (1999), meanwhile, perhaps constitutes the largest interactive artwork ever made, involving 800,000 participants to create a series of searchlight sculptures above Mexico City.
Forming a key strand of MIF 2019's visual art programme, Atmospheric Memory promises to provide an unforgettable meditation on the imperceptible richness of our sonic environment and the residual stories that continue to echo throughout the years.