Matthew Bourne's Swan Lake at The Lowry
Kristy Stott, Theatre Editor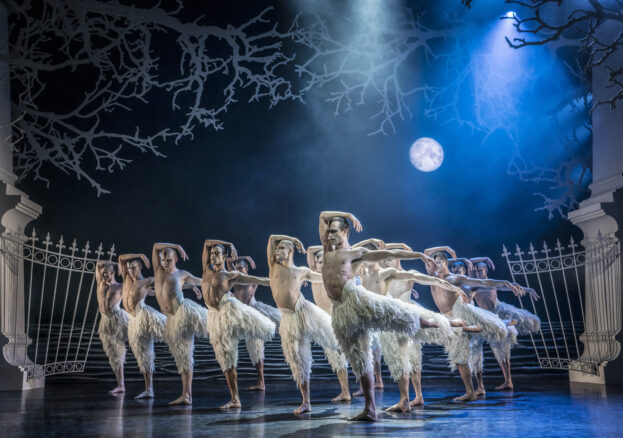 What image do the words 'Swan Lake' conjure up in your mind? Men in leggings? Diminutive ladies in pointe shoes and tutus pirouetting across the stage?
This November Matthew Bourne's Swan Lake comes to The Lowry Theatre and it is guaranteed to explode any preconceptions that you may have about ballet. Retaining the iconic elements of the original Swan Lake loved by millions around the world, Matthew Bourne and award-winning designers Lez Brotherston (costume and set) and Paule Constable (lighting) will create an exciting re-imagining of the classic production.
In Matthew Bourne's interpretation of the original Tchaikovsky score, we have bare-chested and feathered male swans instead of the usual corps de ballet. A menacing male ensemble. When Bourne's masterful version of the famous ballet was first performed back in 1995 it turned ballet tradition upside down and took the dance world by storm. Now in its 23rd year, the production is stronger than ever; provocative and audacious, dreamlike and nightmarish. A truly stunning show.
Matthew Bourne's Swan Lake is a powerful interpretation of Tchaikovsky's masterpiece – a striking and passionate version of the timeless classic – which has collected over thirty international accolades which include an Olivier Award and three Tony Awards.
Most interestingly, the casting of this production features a strong line-up of local dancers. Greater Manchester dancers Shoko Ito, Andrew Ashton and Isaac Bowry are making their debut with New Adventures and will perform alongside the much-loved New Adventurers Liam Mower and Dominic North.
Bourne is a skilled storyteller – every time I see the show I find something new to wonder at. And so whether you are seeing Matthew Bourne's Swan Lake for the first time or the fifteenth time, there is so much beauty in the choreographic detail and individual performances that you will always find new detail to marvel at.