Mark Morris Dance Group: Pepperland at The Lowry
Kristy Stott, Theatre Editor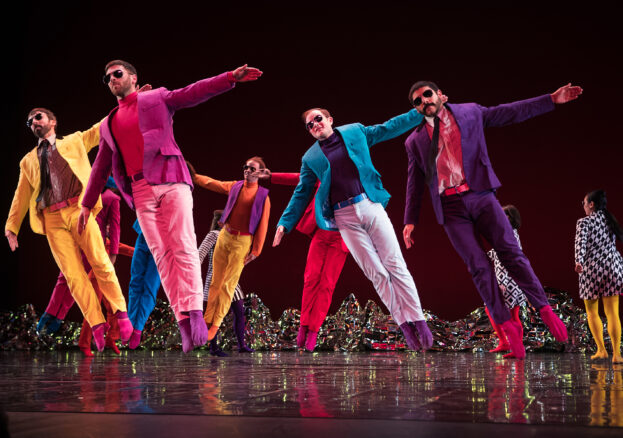 The Beatles' Sgt Pepper's Lonely Heart Club Band celebrated its 50th anniversary in 2017. Following its release in May 1967, the album reigned at 27 weeks in the UK Albums Chart. Now the popular American choreographer Mark Morris swings into The Lowry Salford with Pepperland – his unique tribute to The Beatles and one of the best-selling albums of all time.
Featuring some of their biggest hits all played live, this is a joyful dance commemoration of The Beatles' Sgt Pepper's Lonely Hearts Club Band.
In this new show, choreographer Mark Morris has created an innovative new dance work that revels in the eccentric charm and kooky optimism of the iconic album.
Pepperland was a complete smash-hit when it opened at the Royal Court, Liverpool for its premiere. Brooklyn based choreographer Mark Morris has taken some of The Beatles most seminal hits and added some of the razzle-dazzle of Broadway. The result is a playful, jazzy take on some of the most popular songs of all time. A brilliant tribute – Pepperland will direct you back to the original album, with a fresh perspective.
The dynamic show features a musical score from long-time Morris collaborator Ethan Iverson. A quirky live music ensemble leads the audience through lively and original arrangements which include the classic hits:  Sgt. Peppers Lonely Hearts Club Band, With a Little Help From My Friends, A Day in the Life, When I'm Sixty Four, Within You Without You and Penny Lane.
Athletic leaps and intimate duets; 1960s dance moves and cheeky humour; storytelling and expression; whether you're a Beatles fan or a dance enthusiast Pepperland is a bold and brilliant show that will send you home with a spring in your step and a smile on your face.