Manchester Science Festival 2017
Gemma Gibb, Associate Editor
Robots to end all previous knowledge of robots, an entire building transformed into an immersive spider's web experience made from sticky tape and over 100 other cutting-edge science events across just 10 days can only mean one thing – the mighty Manchester Science Festival is back.
Each year the experiences are so progressive and creative. The festival continually returns to satisfy and provoke new curiosity in both science superfans of the present and future, as well as those just interested in the world around them and trying new things (yes, like crawling into giant cocoons).
Book now for the chance to see the brilliant Robots exhibition, fresh from the London Science Museum and explore how humans have been fascinated with recreating themselves for over 500 years. There are accompanying Robots Playground sessions (with separate sessions for adults and families) where you can experience the latest robot technology including being able to dance with new Robot pals and take robodogs for walks.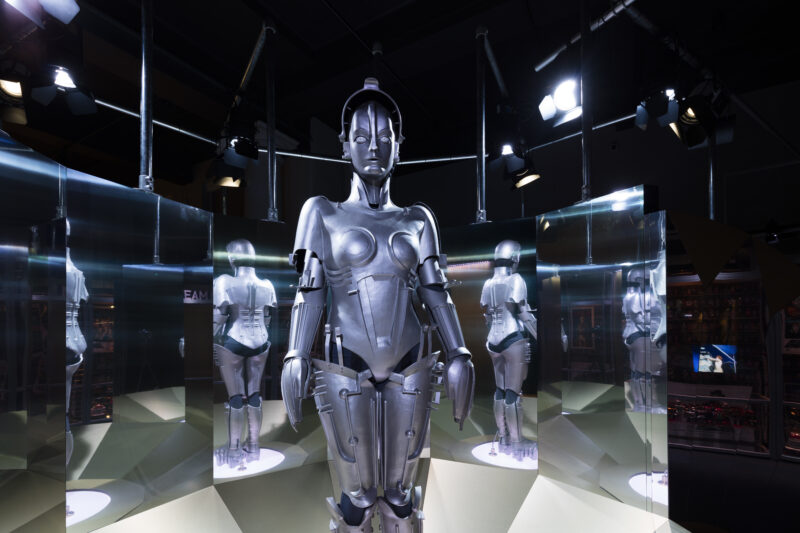 The site of the world's first passenger railway and which influenced how the world changed forever will also host the unmissable Tape. Housed within the historic 1830 Warehouse at the Museum of Science and Industry an ambitious, large-scale (and extremely photogenic) installation from award-winning artists Numen / For Use invites the audience to climb into and crawl around a labyrinth of cocoon-like passageways made from a shimmering "stretched biomorphic skin" stretched above the ground. Watch out as it triggers a swathe of new social media profile pictures across the land.
Other highlights include experiencing the heightened sounds, scents and  feel of the ocean without getting wet in dry aquatic experience the AquAIRium and taking part in Aeon: Patient X, a high-tech theatre experience to uncover viral traces and find the source of a contagion to stop it spreading.
The sheer range, number and quality of music, film, live science and other curious and mindblowing events galore across Greater Manchester means, in the space of 10 days this October, Manchester sets out its stall at being the centre of the scientific universe.