Lemn Sissay: Something Dark at HOME
Sarah-Clare Conlon, Literature Editor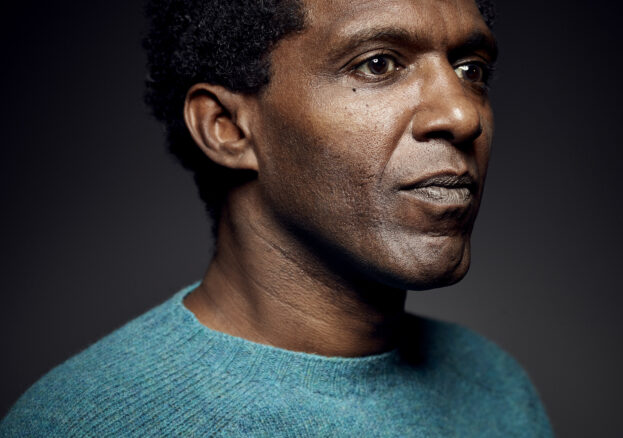 It's National Poetry Day on Thursday 28 September, taking "freedom" as its theme. Almost on cue, Lemn Sissay is on stage, exploring identity and our place in the world as part of Journeys Festival International and Orbit Festival 2017, which brings together innovative work from writers and theatre-makers across the globe.
One year on from the publication of his first book in eight years, Gold from the Stone, the celebrated performance poet (and Chancellor at the University of Manchester) is back at HOME; this time with his moving one-man play, Something Dark. The powerful and dramatic monologue tells the real-life story of Lemn Sissay's upbringing in children's homes and foster care, and the search for his blood family.
Originally directed by head honcho of Manchester International Festival John McGrath for National Theatre of Wales, the piece has since been performed around the world to critical acclaim and adapted for broadcast on BBC Radio 3. This is a rare chance to catch it on home turf.