IN-SIDE-OUT-SIDE-IN at Site Gallery
Maja Lorkowska, Exhibitions Editor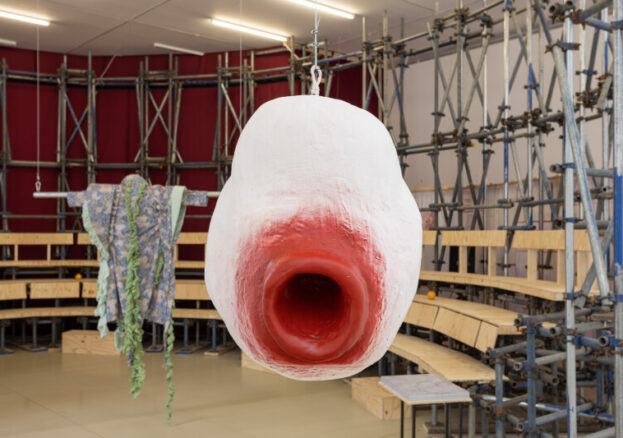 Site Gallery is currently hosting IN-SIDE-OUT-SIDE-IN, a major exhibition featuring the work of eight artists taking a closer look at our bodies. From zooming in uncomfortably near to examine our digestive systems, to zooming all the way out to encompass landscape and architecture, histories of food and the gut are explored alongside land formations.
The artists featured in IN-SIDE-OUT-SIDE-IN are Laura Wilson, Helen Chadwick, Phoebe Collings-James, Charles and Ray Eames, Eva Fàbregas, Shana Moulton, Poppy Nash and Tai Shani.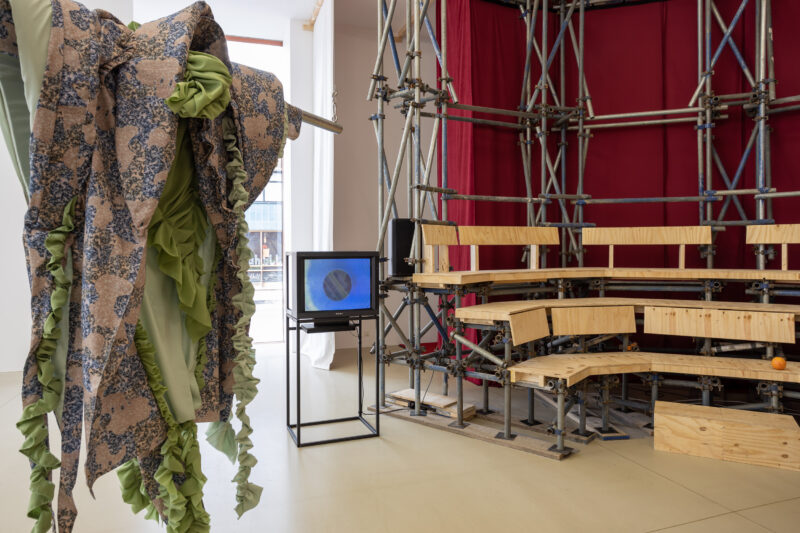 The display is centred around a Ladybower, a sculpture designed by Laura Wilson, inviting the other artists' responses and collaboration. The motifs of a portal – a hole as entry and exit point – examined by the sculpture are enhanced by Wilson's new work Gutted which takes the form of a script, performance, audio and installation, and encourages the viewer to look inwards (although not quite into our mouths), and consider how we can feel though our stomachs.
These themes are echoed in the work of Eva Fàbregas and Tai Shani, both well-known for their organic, flowing, bodily forms in sculpture: Fàbregas' recognisable pastel-coloured pieces mould and shift shapes, while Shani's set design-like installations bring to mind the elaborate systems of the body. You'll find elements of both artists' signature styles in the show.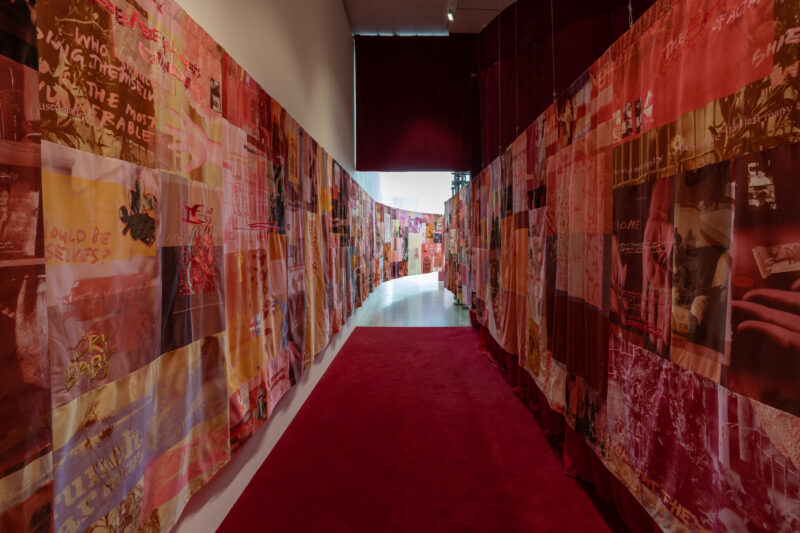 Poppy Nash's Art of Dying 2.0 is a corridor of textile works which takes as its subject our attitudes to illness, from medieval to modern times. As well as being a warm path in reds, pinks and oranges, Art of Dying 2.0 also connects two parts of the exhibition: the softer fleshy section and the more angular, architectural one.
Shana Moulton relies on her trusty alter-ego Cynthia in the video work Mindplace Thoughtstream, trying to self-medicate digestive issues with IBS. Moulton's work shifts between humorous and ominous, examining the anxieties of our times.
The contemporary works in the show are displayed alongside archival material from Picture Sheffield, Sheffield City Archives and University of Nottingham Archives to mirror the loops and twists of the body on a city-scale.