Andante at The Lowry
Andrew Anderson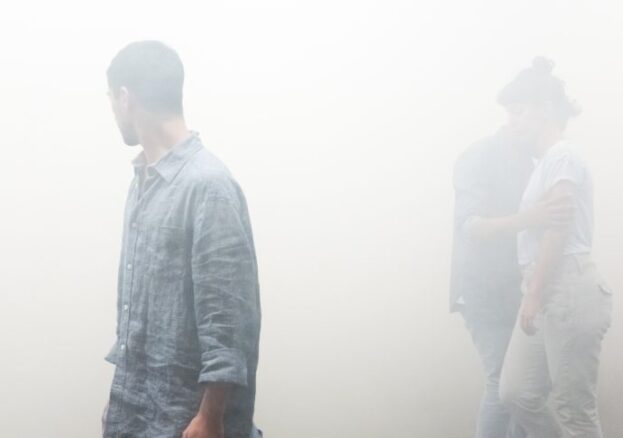 Igor and Moreno are not like most dance duos. Yes, their work does address the serious subjects – life, death and the malaise of modernity – that are so popular in contemporary movement spheres. But where it differs is that they always add a dash of tongue in cheek charm that is both endearing and entertaining; a difficult shift made bearable by the overtime pay of their humour.
Take recent show A Room for All Tomorrows, which saw them address the poignancy of our private lives by dancing around a coffee table to the tune of a chanting soundtrack that said "I want you to have harmony, a garden, music." Or Idiot-Syncrasy, which the two describe thusly: "We started with wanting to change the world with a performance. We felt like idiots. Then we danced a lot." How could you not like them?
It turns out I'm not the only one that feels this way. Idiot-Syncrasy was nominated for a National Dance Award in 2015, while A Room For All Our Tomorrows was selected for the 2016 biennial British Dance Edition. They've also picked up a pile of other prizes and nominations including two Rudolf Laban Awards.
So what about this new work Andante that is coming to The Lowry? Well, right now it is just that – a new work – so details are a little thin on the ground. "Andante is an invitation to pause, to connect with your senses, to be in a room with strangers and not have to say or even see anything," say Igor and Moreno on their website. That sounds a bit serious, but the final show is almost certain to have a silly side too… and we also know you won't see anything quite like Igor and Moreno anywhere else.