HOME Autumn/Winter Season
Kristy Stott, Theatre Editor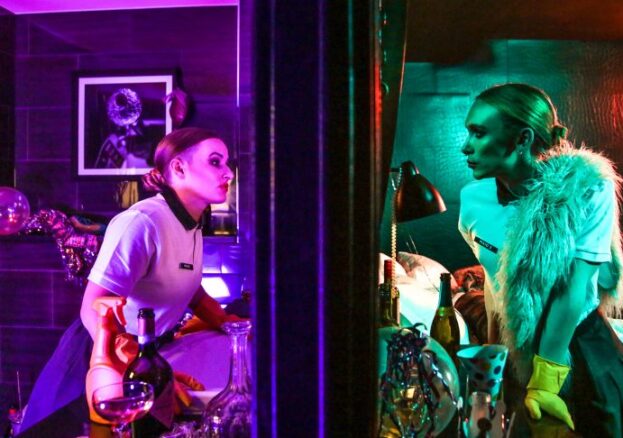 Bold new adaptations and artistic explorations around class, power and gender course through HOME Manchester's vibrant and explosive new Autumn Winter Season. Illuminating global discourses around feminism, sociological hierarchies and the struggle for power, there's much to explore this autumn winter at HOME.
Providing a vital window into India's independent film scene, HOME presents the second Not Just Bollywood season this September. Curated by the University of Manchester's Omar Ahmed, the season will see screenings of classic and new titles from India's independent film scene alongside post-film debate and discussion.
Exploring notions of identity and celebrating Manchester's diverse community, Asia Triennial Manchester runs for two weeks this October. Now in its fourth edition, ATM18 is Europe's only triennial festival dedicated to contemporary visual art on the theme of Asia.
The theatre season opens with a fresh take on two of Shakespeare's most striking works. In a powerful and extraordinary fusion, OthelloMacbeth offers an alternative perspective in which the voices of Shakespeare's most iconic female characters are brought to the fore. The season gathers even more theatrical momentum with Jean Genet's radical, subversive and playful classic – The Maids – exploring the tortuous and tangled relationship between servant and employer. Running alongside the main house production of The Maids, is France Now – three contrasting performances, by three of France's leading artists – offering a view of life on the other side of the Channel.
HOME welcomes four innovative female directors this autumn. Exploring sexual politics and social order, Jude Christian heads up the creative team for OthelloMacbeth and Lily Sykes brings Genet's modern classic to HOME's stage. Abbi Greenland and Helen Goalen of RashDash collaborate with Unlimited Theatre to direct Future Bodies. Colliding scientific fact and fiction to explore developments in technology, Future Bodies is the first HOME-grown production in Theatre 2.
Prepare yourself for the return of FilmFear this October. For six days and nights, HOME's regular programme is complemented with a series of cult horror, Halloween favourites and extreme screenings, curated by Film4 Editor David Cox. October also sees the 12-day Orbit Festival deliver new and exciting work from theatre-makers across the world, to eager audiences in Manchester.
So get yourself over to HOME to discover new experiences, new art and new perspectives, from our city and right across the globe.