Orbit Festival 2021 at HOME
Kristy Stott, Theatre Editor
Bringing an extraordinary selection of live and digital work to HOME Manchester, Orbit Festival is back for 2021. Celebrating some of the most exciting theatre companies and artists working in the world today, the festival looks set to shake up the Manchester theatre scene with an innovative programme of contemporary performance.
Celebrating some of the most exciting theatre companies and artists working in the world today
The 2021 edition of Orbit Festival presents Astrology Bingo, an online work from Figs in Wigs, as well as three live performance works in HOME's Theatre 2 space: Two Destination Language's beautiful, emotive and flower-filled Near Gone, Xavier De Sousa's durational performance REGNANT and Sleepwalk Collective and Christopher Brett Bailey's terrific new work Psychodrama.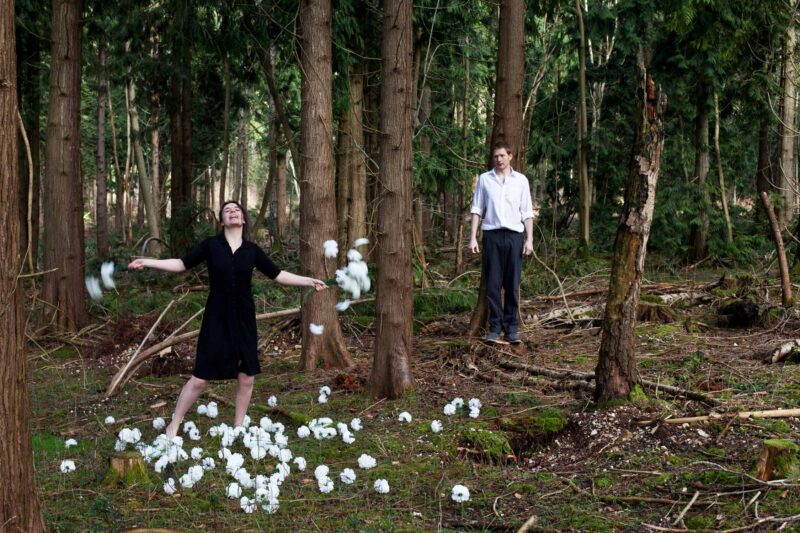 Launching the festival is Two Destination Language's Near Gone. Delivered in English and Bulgarian, with a Roma-inspired soundtrack, the show offers a brilliant and beautiful reflection on a very difficult story. With layered and sophisticated storytelling – told verbally, visually and physically – this is a performance piece that packs a punch.
Meanwhile, join experimental performance artists Figs in Wigs for Astrology Bingo, an online performance/ game of bingo with a difference. Astrology Bingo is the first-ever cosmic game show for astrology lovers, bingo wingers and their sceptic pals. Intrigued? We certainly are – Figs in Wigs never fall short of surprising us and we're huge fans of their work. Ahead of the online event, each player will be sent a unique bingo card generated from their personal horoscope – all you'll need to provide is your birth date, time and location. With some very special prizes to be won, special guests and charming hosts, Figs in Wigs, Astrology Bingo has got the full house.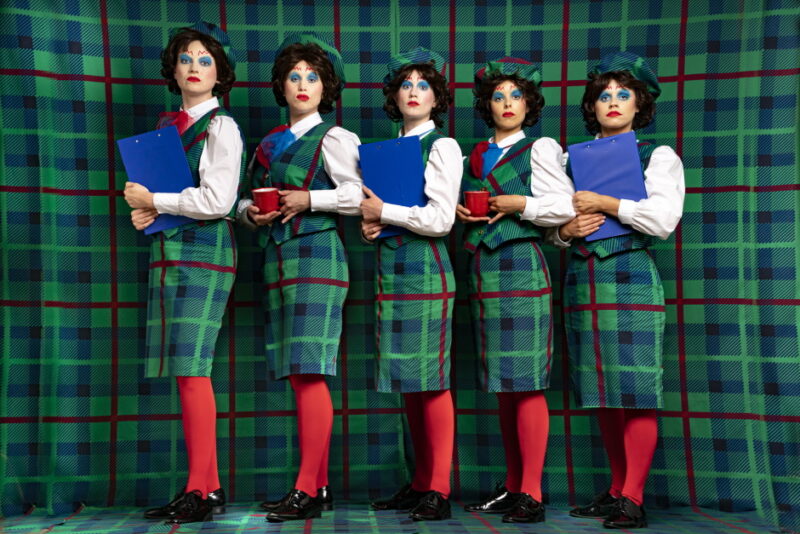 In contrast, Xavier De Sousa's REGNANT is a new durational performance that takes place over six hours. Taking the form of a dinner party experience, the piece examines how we interact with one another within the context of migration and belonging. Audiences can purchase a ticket to experience the full durational performance, and come and go as they please, or book an hourly time slot. Performance goers (or dinner party guests) are welcome to interact during the performance, join the dinner table, get merry and debate power structures within local communities and how they influence our collective future.
Orbit Festival brings just the sort of theatre we crave.
UK/ Spanish experimental theatre company Sleepwalk Collective will join forces with writer, performer and musician Christopher Brett Bailey for Psychodrama, a fantastical new live show celebrating the corrosive capability of storytelling. Described as 'a drippy dream of a show' and a 'pop cultural exorcism', the performance asks 'who are all those voices inside your head? And if you could silence those voices, would you?'. Thrilling and terrifying – a complete celebration of live performance – expect to be mesmerised by verbal acrobatics and a tsunami of language.
With some of the most striking contemporary performances – offering audiences exciting new perspectives and novel ways to experience art – Orbit Festival brings just the sort of theatre we crave.