Greig Burgoyne: the one who was standing apart from me at The Lowry
Maja Lorkowska, Exhibitions Editor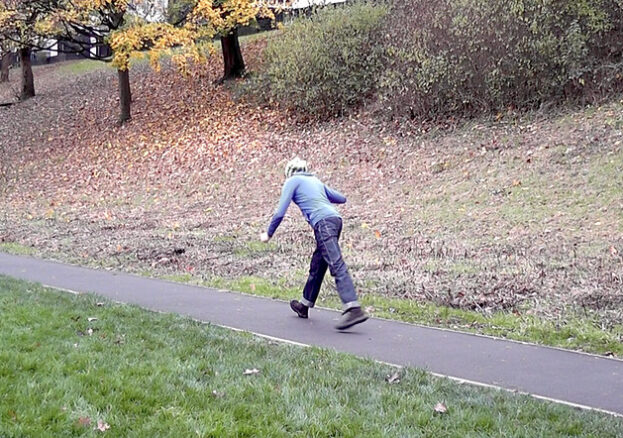 The Lowry's EDIT Series presents Greig Burgoyne's new exhibition the one who was standing apart from me.
The Scottish artist visited the LS Lowry collection and the galleries themselves outside of opening hours multiple times over a period of six months. In that time, he closely observed Lowry's drawings and the empty spaces themselves.
The resulting work is purely conceptual in nature, with the artist focusing on visualising the invisible – in this case the spaces between the figures in Lowry's works on paper. Burgoyne is also interested in the process of drawing and what he deems as the performative aspect of it – me combines these two elements in the final works.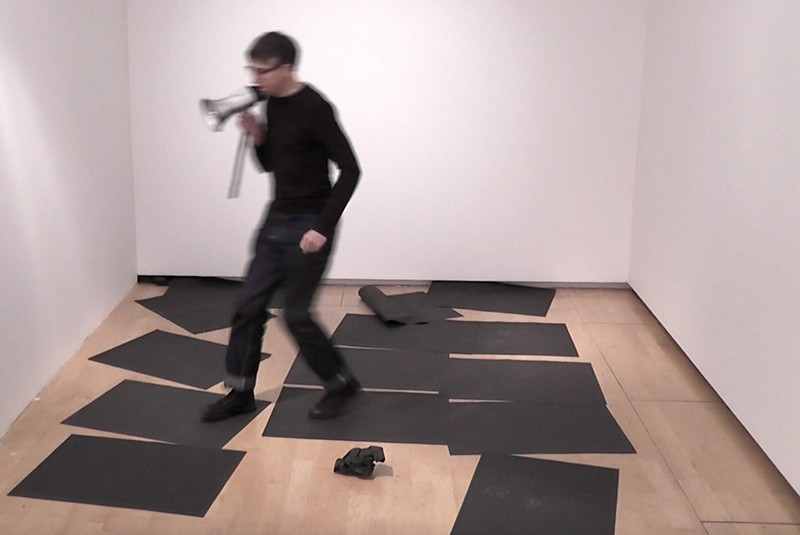 As a result, viewers can see a number of videos of performances, as well as floor and wall-based works, with the videos filmed across different locations in Salford. The works have an absurdist quality with self-imposed rules and processes, such as Confetti Football, which involves two five-a-side football teams playing with a small piece of confetti. Another piece, Rock/Et, sees the artist trying to enact a pose from a drawing by van Gogh, Road to Tarascon, the master of gesture and mark-making himself. The performance takes place in Peel Park, Salford. These will be complemented on display by several LS Lowry drawings chosen by Burgoyne from the collection.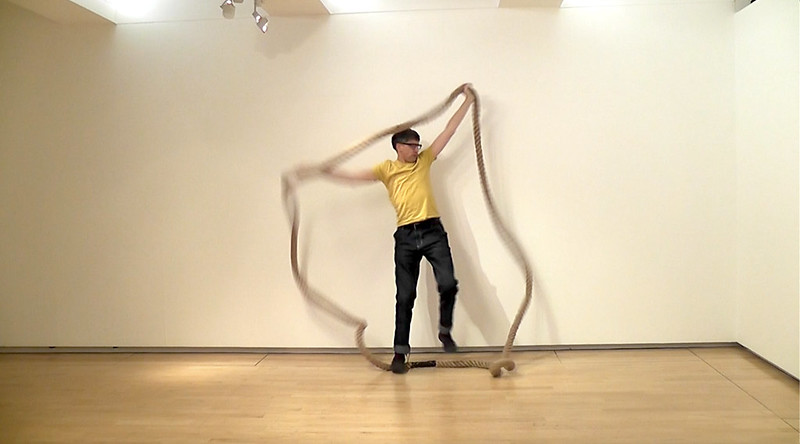 On the opening weekend, Burgoyne will present a performance entitled Lowry Workout, where performers will imitate the movements and body language visible in Lowry's paintings of figures while wearing hessian sacks. On the closing weekend, the artist will invite visitors to participate in the performance Post-it Note Disco which will feature dancing figures covered head-to-toe in sticky notes, dancing until the last post-it note falls off.
EDIT is a collection of exhibitions at the Lowry that encourages artists and performers to develop new ideas in a gallery setting, ones that they may not have had a chance to explore in depth before. Previous shows from the EDIT Series included work with DJs, choreographers, dancers, illustrators and artist collectives.