Future Ages Will Wonder at FACT in Liverpool
Sara Jaspan, Exhibitions Editor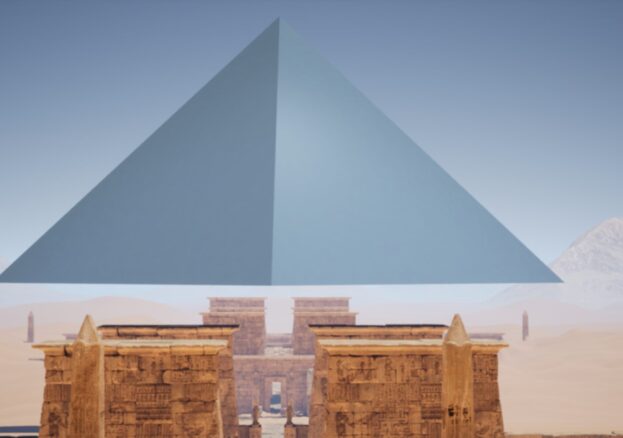 Our understanding of history plays a central role in our sense of personal, cultural and collective identity. But history is of course a retelling of events. A story or stories of the past. If those stories were told differently, how might our relationship with the world, each other and the future we shape change?
Future Ages Will Wonder marks the launch of 'Radical Ancestry' – FACT in Liverpool's year-long programme exploring the sense of belonging. The major new exhibition is framed as an 'alternative museum' of artworks that use science and technology to question our past and offer new ways of understanding who we are and where we belong.
Featuring work by nine UK and international artists, the show seeks to shine a light on alternative histories, to address the political and ethical issues found in areas of knowledge such as archaeology, botany and genetics, and to invite a closer examination of the role of technology in our lives. All of the works combine traditional mediums like textiles, sculpture and photography with newer innovations including virtual reality, computer algorithms and synthetic DNA, drawing upon wider questions around the value we place on different things in contemporary societies and where most attention is focused.
The show will open with Miku Aoki's Victorian-esque museum installation and interactive 'cabinet of curiosities' filled with large hand-embroidered tapestry hangings and stuffed mutant specimens, mining the history of genetic engineering. Other highlights include works from Boedi Widjaja's multi-site trilogy, which sees the artist encode his synthetic and hybridised DNA, along with ancient and original texts and cultural almanacs, as a linguistic source – creating a form of visual poetry that considers the impossibilities of language after the ruptures of personal histories. The body of work has its origins in Widjaja's personal journey of migration from China to Indonesia and Singapore. Also look out for Ai Hasagawa's speculative works, which use computer-generated imagery, photography, and design to consider the 'traditional' family unit, and how genetic research and the desire to discover new models of caregiving and child-rearing affect the possibilities for building families or communities.
'Radical Ancestry' will continue over the next 12 months, exploring deep questions around how history, geography, biology and culture shape our ancestral history, and how technology can help us to explore new ways of thinking and experimenting with who we are. Future Ages Will Wonder marks an exciting start, promising plenty to look forward to.