LEAF on Bold Street
Ian Jones, Food and Drink Editor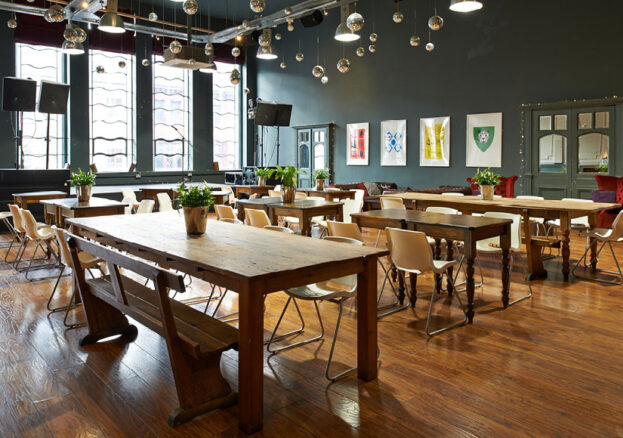 LEAF on Bold Street in Liverpool is the elder sibling of the Manchester branch, similar in theme (loose leaf tea, daytime food) but with a slightly different focus. Much like the Portland Street branch, this is an independent teashop and bar but it also boasts a jam-packed series of unique events for Liverpudlians to check out.
Here you'll find book clubs, arts and crafts, open mic nights, creativity workshops along with all kinds of independent-minded happenings. It's worth keeping an eye on their website for full details of their upcoming schedule.
It's based on Liverpool's most high-profile food district, the much-loved Bold Street, and has been a firm fixture for years. The staff are delightfully upbeat, happy to answer questions and dish out tips and advice on what to eat. The food is high-quality fare, casual but with no corners cut. You'll find meals suitable for all times of the day, starting with breakfast, brunch and lunch, and plenty of superb options for those of us with a penchant for late-evening feasts.
We begin with the fish sharing platter. It's an attractive plate, crammed with all kinds of pescatarian treats. You won't find the more obvious options either, you'll enjoy crispy Indonesian spiced hake bhajis, calamari mixed up with a delicious caper salad, plus basil and chilli king prawns soaking in butter, some delicate slices of smoked salmon, all next to a few cute blobs of aioli and some toasted focaccia to mop it up with.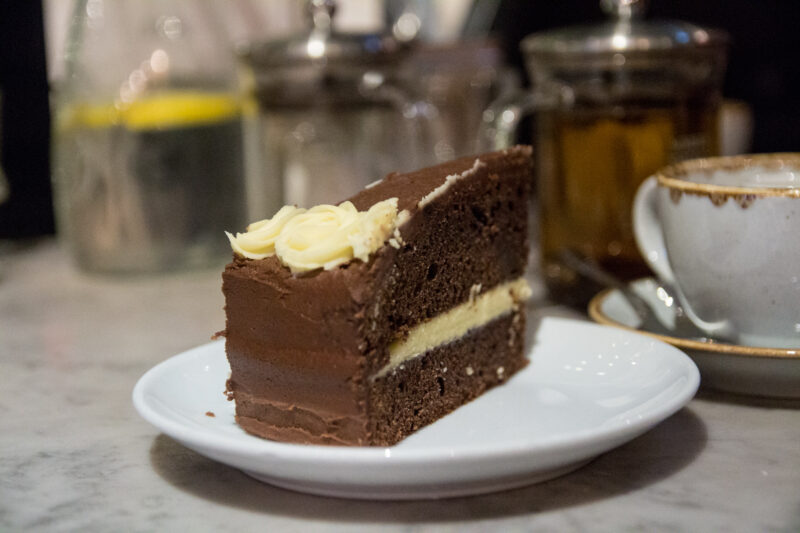 The fish is light and fresh, and while the whole thing isn't exactly healthy, it's certainly a cut above most lunchtime offerings when it comes to keeping an eye on your waistline.
The scones are a fantastic follow-up. Homemade so they're crumbly but firm, complete with little pots of jam and clotted cream. They're incredibly moreish, and a must-try for those looking for an authentic afternoon tea experience.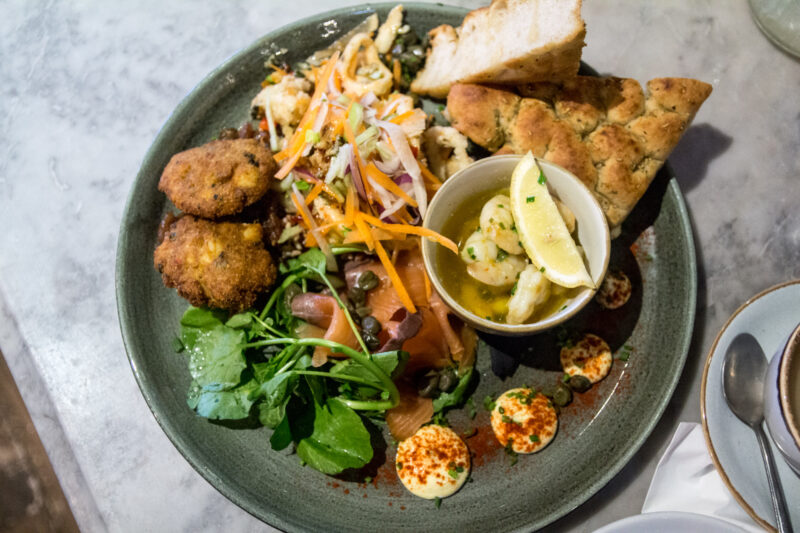 LEAF has long been a favourite among Liverpool's tea-lovers, and the top quality food and excellent drink selection, both alcoholic and caffeinated, is precisely the reason why. It's the city's leading teashop for a reason.
Following the success of LEAF on Bold Street, the brand has branched out to Smithdown Road in South Liverpool and West Kirby in Wirral, so you can now get your daily tea fix wherever you are. A matcha made in heaven.