Eun-Me Ahn – Dragons at The Lowry
Kristy Stott, Theatre Editor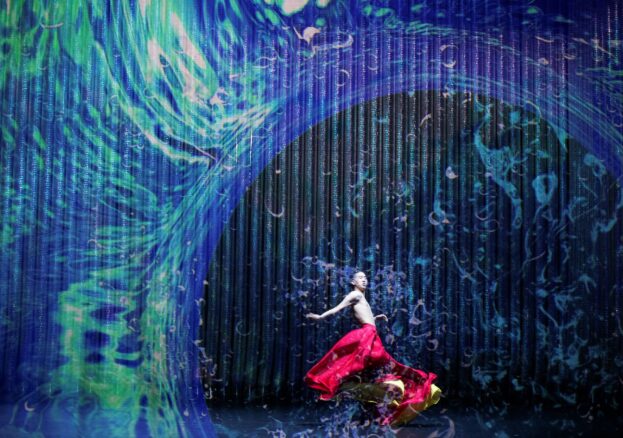 Expect a riot of colour, sound and movement when pioneering South Korean choreographer, Eun-Me Ahn brings her latest kaleidoscopic and futuristic production – Dragons – to The Lowry. We can also offer our readers a special £15.00 ticket offer, redeemable against all seats at both performances (up to a maximum of 6 tickets per booking) – click the 'book now' button to take advantage.
Fusing modern and long-established dance styles from across Asia, Dragons is a vivid and colourful new dance piece that embraces the old and the new, the past and the future. And whilst dragons are feared in the West, in Asia they are a motif of resilience, joy and optimism.
Exploring these vital dichotomies between older traditions and newer global trends, Dragons features five young guest performers from Malaysia, Japan, South Korea, Indonesia and Taiwan. Using a range of dance styles and hypnotic holographic design, the piece celebrates the vivacity and hyper-connectedness of 'Gen Z' in carrying age-old traditions forward as they adapt to a rapidly evolving world.
Traditional dance and ceremony collide with pop culture as the five young performers appear on stage alongside Eun-Me Ahn and her company of seven South Korean dancers. The young performers – who were all born in 2000, the Year of the Dragon in the Korean zodiac – all appear as holograms. Twirling and crisscrossing the stage, the two generations interact with incredible timing. The holographic performers share information (accompanied by English subtitles) about their dancing career, and their hopes and perspectives on how the past and future can coexist together. Prepare yourself for a stunning 75-minute feast of explosive non-stop movement, colour and sound.
Brilliant and evocative video projections and motion design by designer Taeseok Lee complement the dynamic movement on stage. Conjuring up lush forests, clouded skies and crystalline waterfalls alongside flowers, fireflies and giant bubbles, the design and movement are delivered with pinpoint precision. Jang Young-Gyu's soundscape – seamlessly blending contemporary pop and electronic with a traditional score – completes this dazzling spectacle.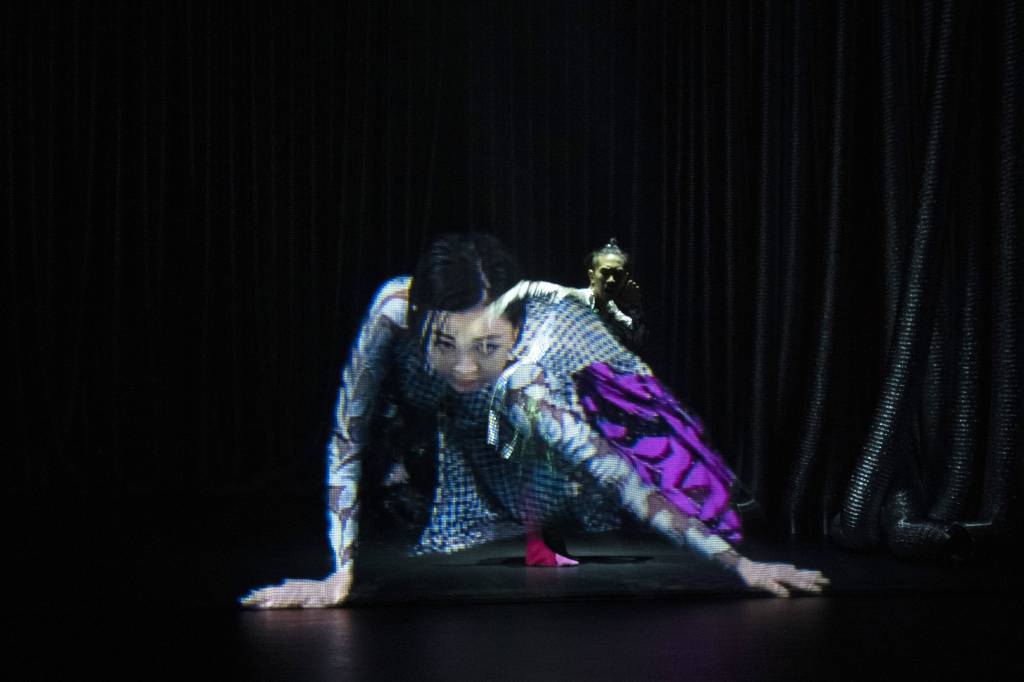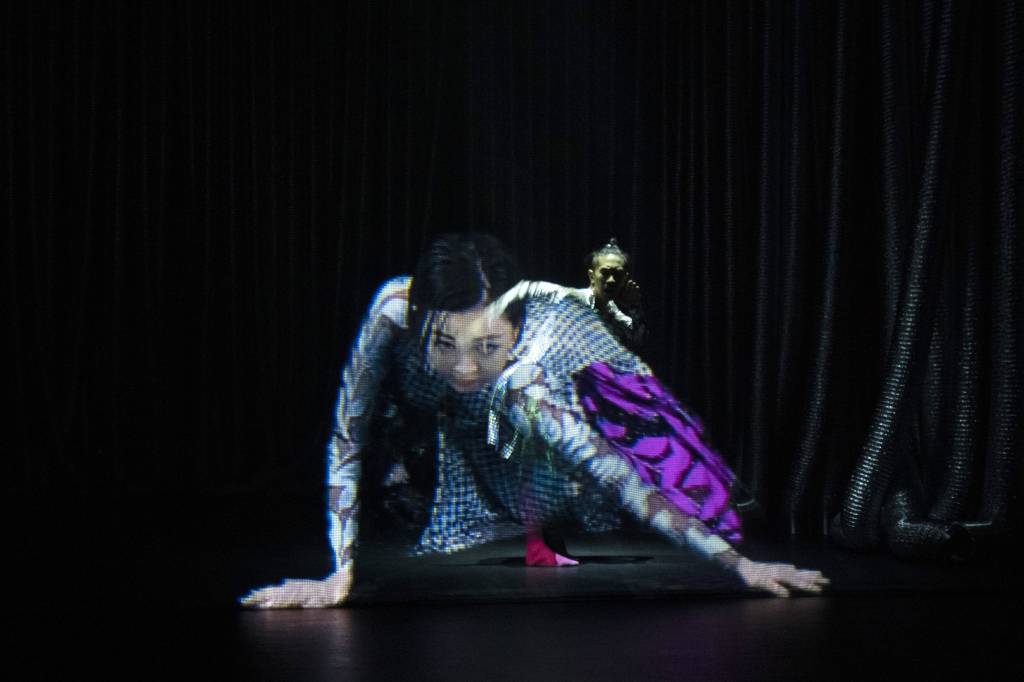 A leading figure in contemporary dance, Eun-Me Ahn is one of the most important artists in South Korea. Born in South Korea in 1963, Eun-Me Ahn founded her contemporary dance company in 1988. For the last 35 years, the company has performed at 11 major international festivals, including the 2002 FIFA World Cup. She has spent time in New York, explored shamanic practices and shared a deep friendship with German dance trailblazer Pina Bausch.
We are huge admirers of her work. As a choreographer, she creates intergenerational works that disrupt traditional attitudes to age and gender roles, often working with non-professional performers. Her acclaimed 2018 performance, Dancing Grandmothers saw different generations of Korean people – from teenagers to grandmothers – performing on stage together.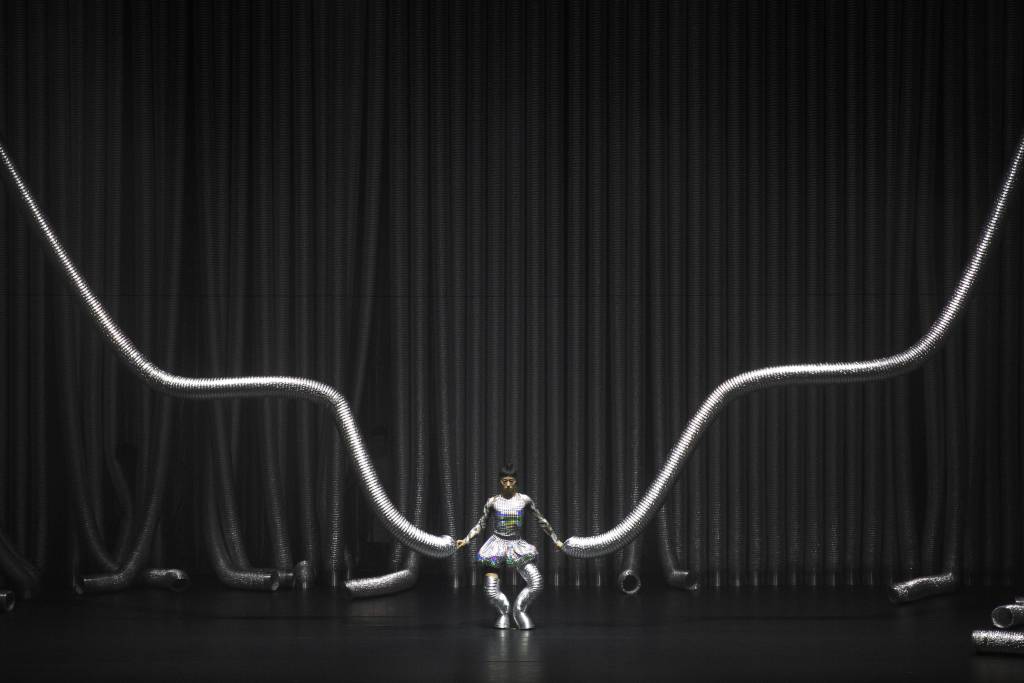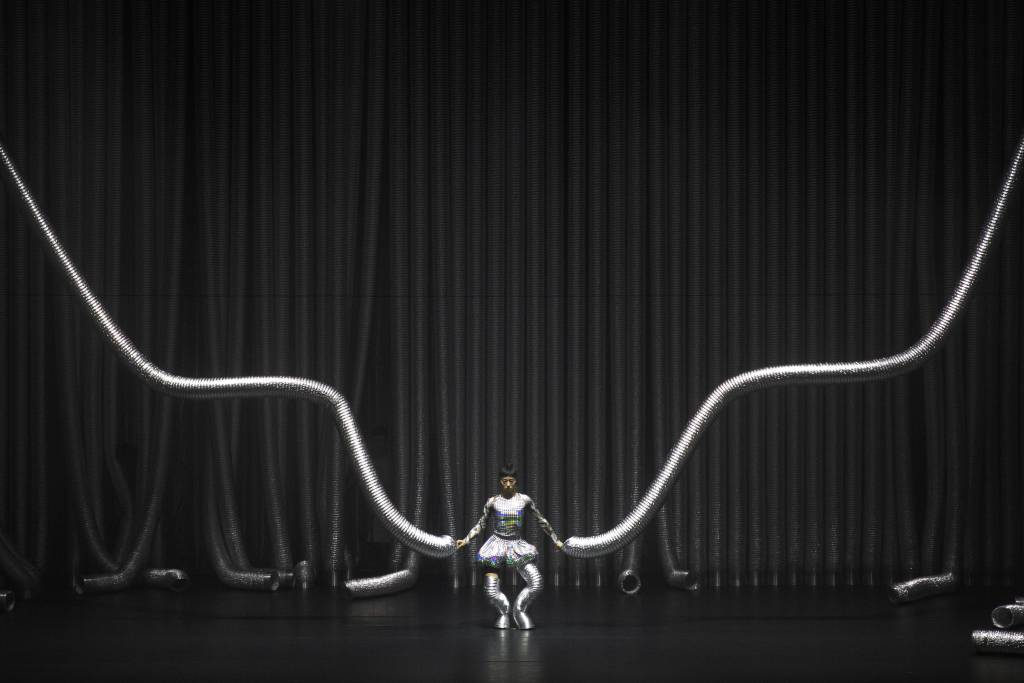 Dragons is the next instalment in this mode of work. Timely and powerful, Eun-Me Ahn – the 'Enfant Terrible' of Korean dance – appears on stage with her company of professional dancers to move alongside Asia's next generation of talent. Working alongside each other to produce something beautiful, optimistic and celebratory, Dragons is an unmissable work about old and new coexisting creatively together.
First performed in 2021, Dragons is on tour with the support of the Ministry of Culture, Sports and Tourism, Korean Foundation for International Cultural Exchange and the Korean Cultural Centre UK throughout 2023.