Dragon Egg Hunt at Pontefract Castle
Creative Tourist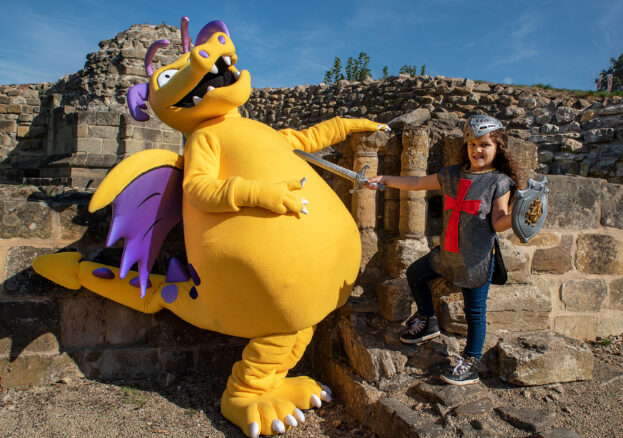 Head for the annual Dragon Egg Hunt at Pontefract Castle.
Take a walk on the mythical side and explore the castle's ancient, atmospheric ruins as you search out the fabled dragon eggs.
Follow mysterious trails, take part in lively craft activities to make and keep, and sniff out delicious treats to eat (hunting dragon eggs is hungry work).
But beware – dragons aren't just for fairy tales, so keep your eyes open, and you might just glimpse one…
Pontefract Castle is known as the Key to the North.
Located in the market town of Pontefract, from its construction in 1070 to its demise following the Civil Wars, this once-fearsome fortress dominated Yorkshire and beyond, bearing witness to some of England's most momentous historical events.
Today, the castle is a place of family-friendly adventure, with wide open spaces to explore and play, and fascinating ruins to investigate. As of spring 2019, the completion of a £3.5 million HLF project will open up parts of the castle not seen for centuries. To celebrate, the castle is hosting an exciting range of events and activities throughout the year, showcasing the fortress' rich and diverse history.
There's so much for families to do including innovative activity sheets and interpretation boards. Be brave and take a tour of our deep, dark dungeon! Or relax on the lush lawns with a picnic.