Nostell Priory and Parkland
Polly Checkland Harding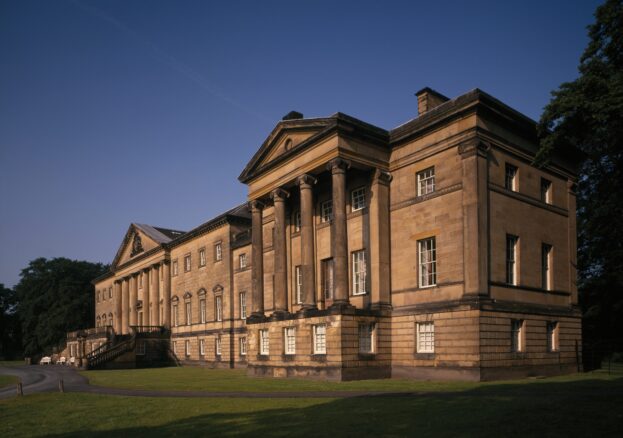 If ever there was an outstanding statement of wealth and status, it's this: an 18th-century architectural masterpiece surrounded by 300 acres of landscaped gardens and parkland. Nostell Priory and Parkland, which takes its name from the 12th-century priory that once stood on the site, was the grand vision of the Winn family, built as a statement of social status between 1725 and 1785. Home to treasures including over 100 items designed by famous furniture maker Thomas Chippendale – from chopping boards to entire rooms in decorated in fashionable Chinese style – as well as extraordinary plasterwork, a painting by Breugel the Younger and a clock by the inventor of the instrument that finally allowed sailors to accurately orient themselves at sea, the house and gardens are now a National Trust property open to visitors.
Nostell Priory does, however, have a chequered history; the phenomenal scale and cost of the estate brought grief to successive generations of the Winn family. The dynasty's wealth originated from the London textiles industry during the Tudor period, further aggregated through investments in land and property, including the acquisition of the Nostell estate in 1654. So ambitious was the family's plans for the house, that it was left unfinished after the death of two baronets – with the vision only realised by Rowland Winn, Conservative MP and eventually Chief Whip.
Today, visitors are welcome to discover the house and gardens; Nostell Priory is a 26 minute bus or 20 minute drive from Wakefield city centre. There are monthly guided walks around the parkland, as well as the estate's various gardens to explore. These include the recently created Kitchen Garden, planted with historical apple trees and from which produce is harvested for the menu at the Courtyard Café. There's the Menagerie Garden, once home to exotic species, from colourful birds and monkeys to lions, as well as the Pleasure Gardens, including Nostell's woodlands and lakes. It's all part of the incredible legacy of a family whose vision almost outstripped their resources.