Wakefield Jazz
Polly Checkland Harding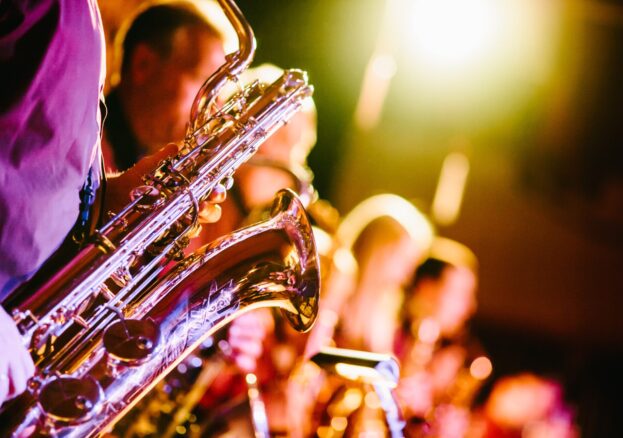 Located a little out of Wakefield city centre, towards the Mental Health Museum, Wakefield Jazz holds a claim to being one of the best jazz clubs in the UK – or, as the club's website more modestly suggests, the best live jazz in Yorkshire on a Friday night. The Wakefield Sports Club is its home, a welcoming venue where the doors open at seven in the evening, and the music begins at 8.30 pm. Punters can buy drinks from the bar, or order ahead to enjoy a seasonal food menu provided by local catering company Crocodile Sisters. With very reasonably priced mains and puddings made using quality ingredients from the best suppliers, it's an appealing part of Wakefield Jazz's offer.
The club was founded in 1987 by Alec Sykes, who was known to regularly host the musicians on the weekly programme at his own house and who sadly died of Covid related pneumonia in November 2020. Wakefield Jazz started small, hosting local musicians before expanding to having players travel up to Wakefield from London. A National Lottery Grant led to the purchasing of a much-needed grand piano, which then allowed the venue to confidently invite world-class pianists to play. These have included jazz pianist, bandleader and composer Julian Joseph – also a formidable musical ambassador who commented that, 'The atmosphere is vibrant and alive with a very hip crowd of different ages.'
The club's current promoter is Peter Rosser, who's been a working musician for over 30 years. In March 2020, Wakefield Jazz hosted the premiere of Suite Rhubarb, composed and conducted by Rosser and written in celebration of Wakefield's annual Rhubarb Festival – a love letter to rhubarb, with special events, a traditional food and drink market, exhibitions, workshops and more. Wakefield Jazz is, then, firmly rooted in the local community, and a proud reflection of the cultural landscape in the area.