The Mental Health Museum
Polly Checkland Harding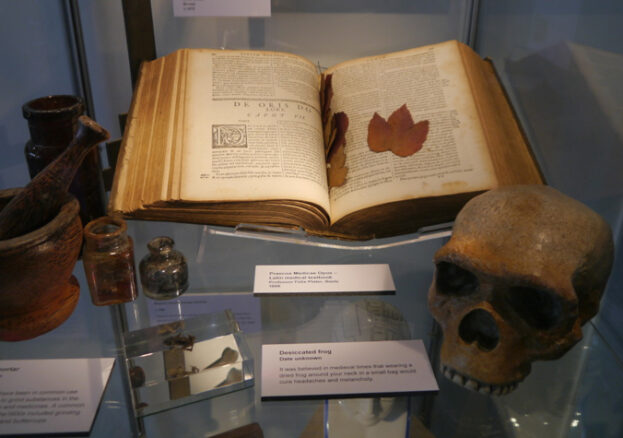 Only open Tuesday through Thursday and with pre-booking essential, the Mental Health Museum in Wakefield is a rather unusual venue. It houses a notable collection of mental health-related objects dating from the 19th century to the present day – but this is no shrine to the past. In the collection and on display are chains once used to restrain patients, early electroconvulsive therapy equipment and a padded cell. There's also clothing worn by mental health professionals over the years, including the heavy skirts, corsets, thick stockings and keychains weighing nearly a kilogram worn by nurses in the 1800s. Rather than glorifying the objects in its collections, the museum is a site for debate; for the examination of mental health care both historically and today.
Wakefield's Mental Health Museum was originally opened as the Stephen G Beaumont museum at the Stanley Royd Hospital in 1974, and was initially solely focussed on the history of the hospital itself, which first opened as the West Riding Pauper Lunatic Asylum in 1818. During the 19th and 20th centuries, the institution grew to be the largest mental health care provider in West Yorkshire. The Stanley Royd hospital was decommissioned in 1995, occasioning the museum's move to its current location at the Fieldhead Hospital.
A half-hour walk or eight-minute bus journey from Wakefield city centre, the museum's new goal is to collaborate with the community 'to create opportunities for people to challenge their beliefs and perspectives.' In 2017, the organisation was chosen as one of 15 museums taking part in the Happy Museums scheme, where the emphasis is on maximising the role museums can have on community wellbeing. Wakefield's Mental Health Museum is, then, a special combination: a unique visitor experience, an effort to combat social inequality, prejudice and stigma, and an ambition to become the leading resource for the history of mental health care in the UK.