Design Manchester 2018
Sara Jaspan, Exhibitions Editor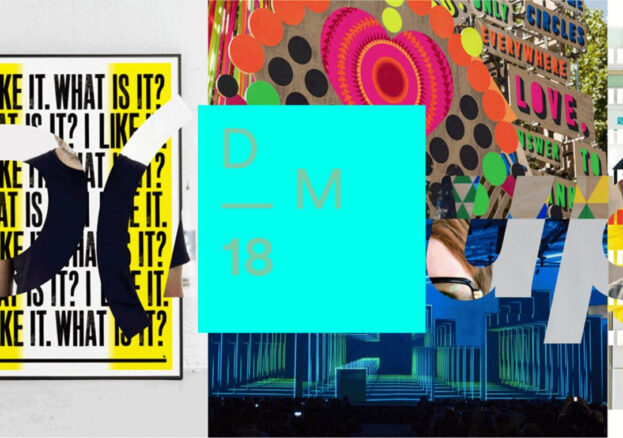 From street signs to ballot papers, architecture to food packaging; design plays a major role in shaping our lives. "It is so ubiquitous that it determines how we feel and what we do, often without our noticing" wrote British design critic Alice Rawsthorn in her 2014 collection of essays Hello World: Where Design Meets Life. What's more, in increasingly over-designed, brand-conscious, image-driven times, its influence over society is only growing stronger.
Unfortunately, design is often used against us, with vast quantities of creative resource poured into developing supermarket layouts that encourage people to buy more or the intentionally-addictive 'infinite scroll' feature at the end of every social media feed. Yet the professional field also has great potential to bring about positive change, and it's from a hunger for this that the sixth edition of Design Manchester's annual festival appears to explode, it's organisers issuing the battle-cry: "2018 is the year to DISRUPT. We feel the time is ripe for a rumble, to hear and learn from disruptors from all fields and for us to forge our own creative paths in the face of a gloomy mediated future."
Looking through the mix of exhibitions, talks, screenings, workshops, walking tours, meet-ups and other events programmed to take place between 11-21 Oct across the city; this fighting-spirit seems something more than just empty sloganeering. The day-long D(isrupt)M conference (19 Oct), hosted by Patrick Burgoyne of Creative Review at The Bridgewater Hall, will bring together influential thinkers and designers such as Matt Ipcar, who was principal design leader for both Obama campaigns and has worked for advocacy organisations worldwide, and Kaye Dunnings, Creative Director of Shangri-La – an area of Glastonbury Festival dedicated to celebrating underground culture and outsider art that addresses global social and political issues.
There's a strongly democratic, DIY vibe running throughout much of the art. 'The People are Revolting', for example, takes the form of a festival-wide project centred around the work of Berlin-based artist Patrick Thomas (author of The Protest Stencil Toolkit), who will collaborate with Manchester Art Gallery visitors on 6 Oct to create a series of iconic stencils, emblazoned with political or personal messages important to them. Thomas' interactive public intervention, Breaking News 3.0, at Fred Aldous (6-21 Oct) will also offer the people of Manchester a chance to curate their own news stream using a QR code; subverting the power of today's media moguls. Over at MMU, meanwhile, an exhibition of work by local art and design students will respond British designer Helen Storey's use of clothing to address issues such as resource scarcity, climate change and migration (11-24 Oct).
Somehow resonating with the free spirit of Dunnings' Shangri-La, this year's DM cinema programme at HOME will centre around film titles with the prefix 'Once Upon a Time', beginning with Sergio Leone's 1968 widescreen epic, 'Once Upon a Time in The West'. The wistful stipulation carries an air of fantasy; as if inviting audiences to dream of a world or a time different to the one we currently occupy – perhaps a world designed around the needs of humans, animals and the environment, rather than big business. Hopefully the creatives of today can play a role in shaping such a future.