Society Manchester
Ian Jones, Food and Drink Editor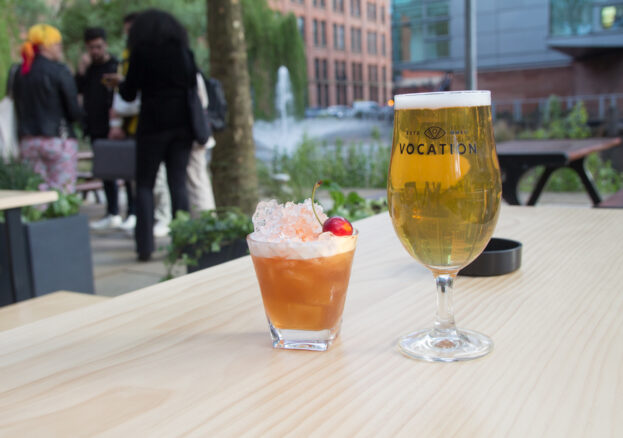 Society Manchester seemed to pop up out of nowhere, opening up just in time for lockdown restrictions easing in mid-May. It's a wide-open space, tucked away down some steps next to the Bridgewater Hall, a few steps from Manchester Central library and St Peter's Square. It's an underused part of town, immediately obvious when you see the sparkling fountains and sun-soaked space outside the main Society venue.
For a brand new venue in Manchester, it has hit the ground running
Inside, you'll find a bunch of tables, chairs and benches, nicely spaced out so you don't feel crammed in, but just enough to feel sociable and part of something exciting. The staff are second-to-none, wildly upbeat and clearly proud to be part of something as exciting as this. Rather than just another bar or restaurant, it takes in the best aspects of destinations like Mackie Mayor, Hatch and Escape To Freight Island, making it the perfect place to gather a gang of mates and settle in for the night (or day).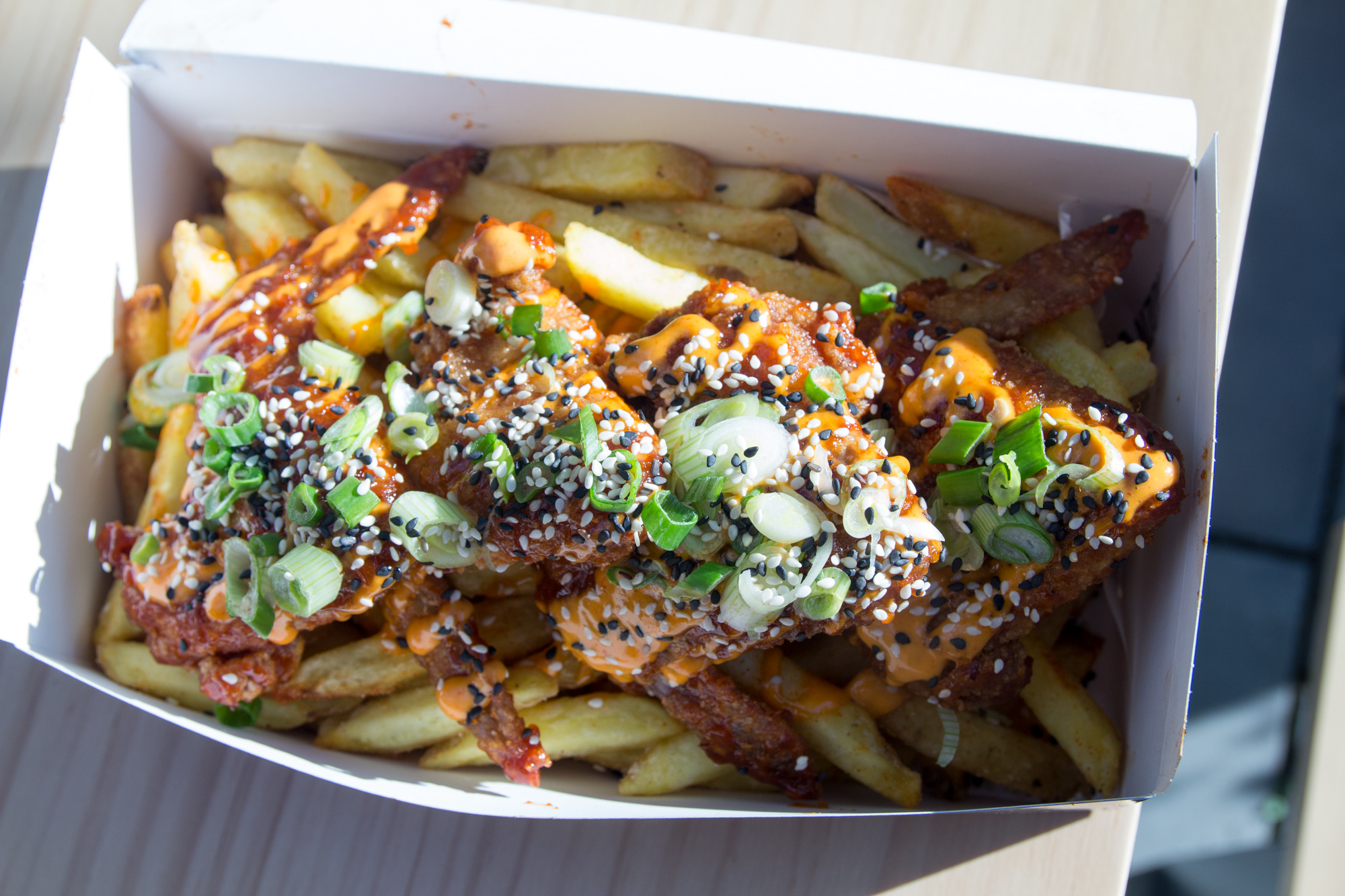 As we leave the rain-soaked disappointment of May behind and enter into summer proper, the outdoor area, consisting of around five or six tables and benches, is undoubtedly going to be one of those must-visit Manchester spots. It's perfect for cold drinks in the sun, hidden away from the hustle and bustle of the city centre, but it'll be worth getting there early as seats will be snapped up quicksmart.
Inside, the atmosphere is perfect – the music not too loud but with a solid soundtrack of tunes you know and tunes you feel you should know, thanks to the excellent in-house DJ. There are five street food vendors in the building, selling everything from top-quality burgers, to fresh sushi, as well as Korean fried chicken wings and a whole lot more, from highly-regarded vendors like Slap & Pickle and Manzoku.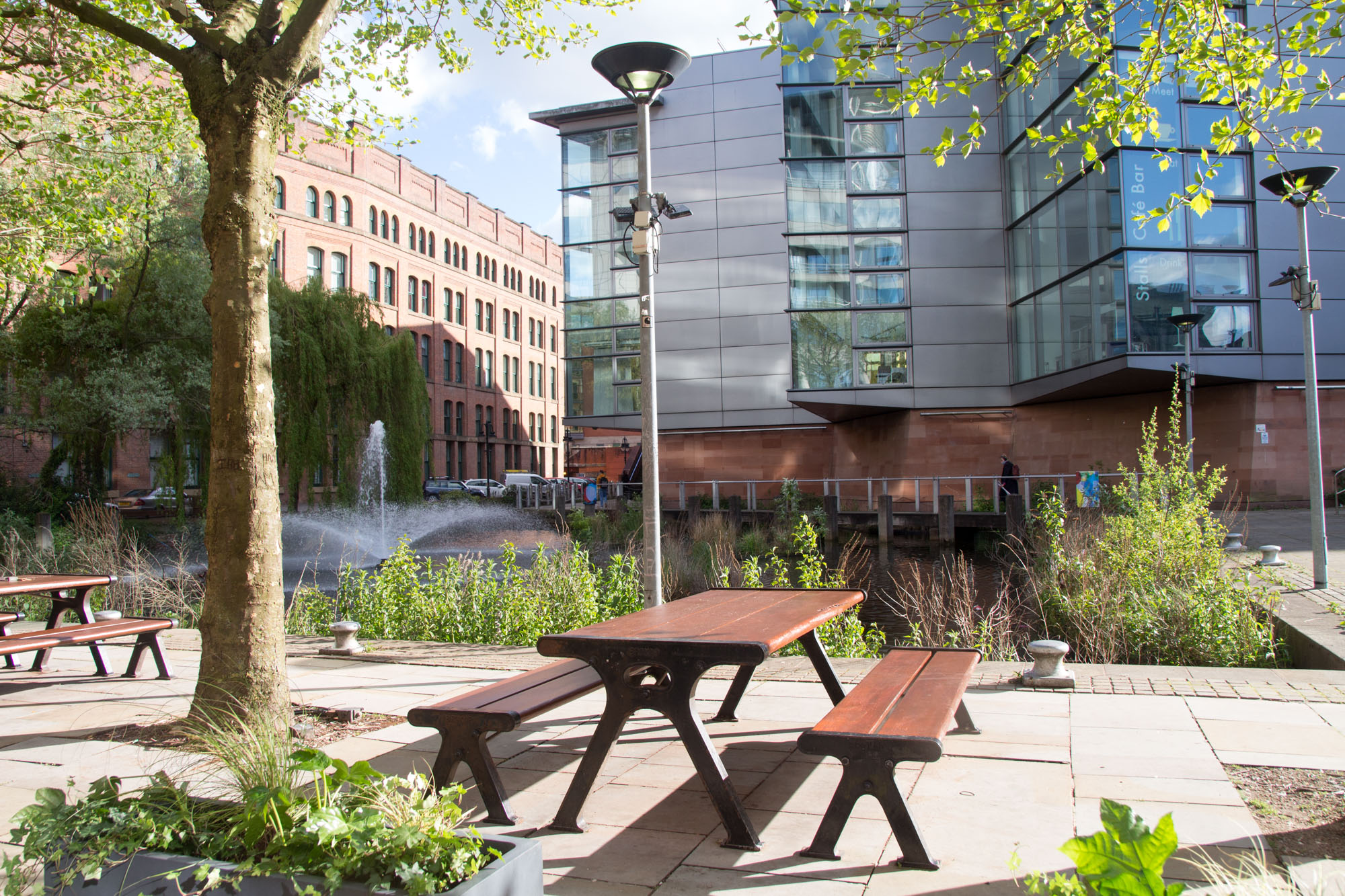 The food and drink options are reliably good, but you can get decent food practically anywhere in Manchester – where Society Manchester shines is that elusive trick that so many venues in industrial Manchester can't quite capture: the atmosphere. It's a truly great space to relax and unwind, scenic, attractive, laid out in a way that encourages good times and you never once feel like you're herded in to spend money and spend money alone. For a brand new venue in Manchester, it has hit the ground running.