The Bridgewater Hall
Creative Tourist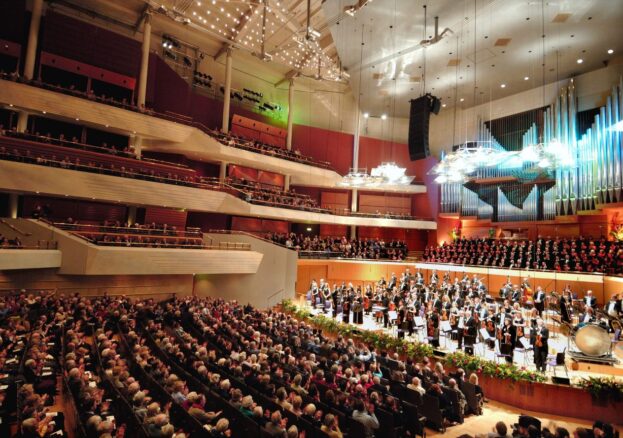 One of Manchester's most important cultural buildings, when The Bridgewater Hall opened in 1996 it marked the beginning of a period when the city sloughed off its post-industrial skin in favour of new builds and new ambition. The international concert hall was funded, to the tune of £42m, by Manchester City Council and the Greater Manchester Development Corporation. The gamble – made in the name of creating one of one of the finest concert halls in Europe – emphatically paid off.
Today the hall is home to The Hallé and the BBC Philharmonic orchestras, as well as the Hallé Choir, the Hallé Youth Orchestra and the Youth Choir. It stages around 250 performances each year and attracts the biggest names in classical music. It's not hard to see why. Purpose-built, the hall was designed around its acoustic needs: it floats on 280, earthquake-proof isolation springs that mute all external noise – handy given the trams rattling past outside. It also houses a £1.2m pipe organ, whose 5,500 pipes cover the entire back wall of the auditorium.
Opening Times vary depending on shows. To see what's on soon, read our guide to the best classical music in Manchester and the North.